Breathing. It is something we do everyday, yet somehow in the everyday we forget to do it, at least I do. It's amazing how just pausing to inhale air through our nose, filling our diaphragm, then pushing it out through our mouth can relax us.
We have been in Utrecht for a little over a week now, 11 days to be exact, but who is counting? Definitely not me. Nope I am the girl that remembers to breathe. I am the girl who remembers to pause. I am the girl who… who I am kidding. I think I left that ability on the plane, in Charleston!
The first week was hard. There wasn't a single day that one if us didn't cry or scream.  Anxiety was running high for all of us, and we were taking it out on each other. It was probably because we felt like we were doing everything wrong and I mean everything. We couldn't ride a bike the right way, grocery shop or even order coffee the right way.  I know we are in a forgein country and we should cut ourselves some slack. It's weird though, you're in this place where you feel like you are on holiday but you're not. You have all this stuff you have to take care of like going to Ikea four times in a week. Having appointments with the Gemeente, basically the city hall. See you have to register with in 5 days of arriving or your going to get a huge fine. We went back and forth between the Airbnb and our house EVERYDAY to see if our packages arrived, because here if you're not home they leave your stuff with the neighbor unless it will fit in the mail slot on your door. So of course we didn't want to be the new people on the block that had six boxes delivered to our neighbor.  We were starting to question why we came. If this was a good idea.  It didn't help that our Airbnb was a studio apartment. It was lovely, but it got real small after a few days. I have started to re think the whole tiny house idea.
Thankfully Rob has a co worker, Ines who has quickly became a friend. Her and her husband invited us over for dinner. It was so nice to go hang out with someone we "knew" (neither of us had actually met in person). We learned a lot about how Dutch culture.  Her kids and Z played great together even though they didn't share a language. It was nice to see Z laughing and playing because he had been hesitant to go play with other kids on the play ground. He needed to be around other kids in a more intimate setting. I ended up crying on Ines' porch because Z pitched a fit about something and had to go in timeout. Here I was again feeling like I was bad at something, this time is was at being a mom. Ines was so great, reassuring me and Rob that we were doing fine. That Z was actually handling everything good for his age. Sometimes you need someone to remind you that you are good at it.
We decided we all needed a break from the running around and appointments. So we decided that we were going to go to Germany to visit some good friends. We first went to Bad Arolsen. My Long time friend John's parents live there. I have known them for a long time, Jack and Elsa are wonderful, and bonus John's sister Maria and her husband Bruno were going to be there as well. We had such a blast with them last year at the fair and were so excited to go again and take Z to let him experience the fair. In Bad Arolsen the fair is different from any fair I have ever been to. For starters they serve beer! The food is not what you would think of when you think of fair food. Its amazing. True German food. Bratwurst, these mushrooms cooked on this flat grill with the most amazing garlic sauce, steaks cooked on this hige flat grill held up by chains over an open fire.  You don't pay to get in, you just pay for what you want to do, eat, and drink.  We arrived Friday afternoon, enjoyed drinks on the terrace before going to this great little place for cake coffee and wine, Z was so excited to get his chocolate ice cream! Then off to the fair. We had a great dinner with beer at the fair. Then Z begged to get on the ferris wheel. Rob and I took him on it and while we were at the top the sun had begun to set. As I looked out over this beautiful town with this amazing sunset, it hit me. I had not been trusting God with any of this since we got here. I was trying to be in control of everything and somethings are just to big to control.
I had forgotten to breathe.
The next morning I walked out on the terrace and Bruno greeted me with a good morning and a smile. He told me I looked so relaxed and happy. For the first time since we got here I was, relaxed and happy. I could see the same thing in Rob and Z as well.  That morning I played tag with Z in their yard. We laughed so hard. I had forgotten the last time we just laughed and played.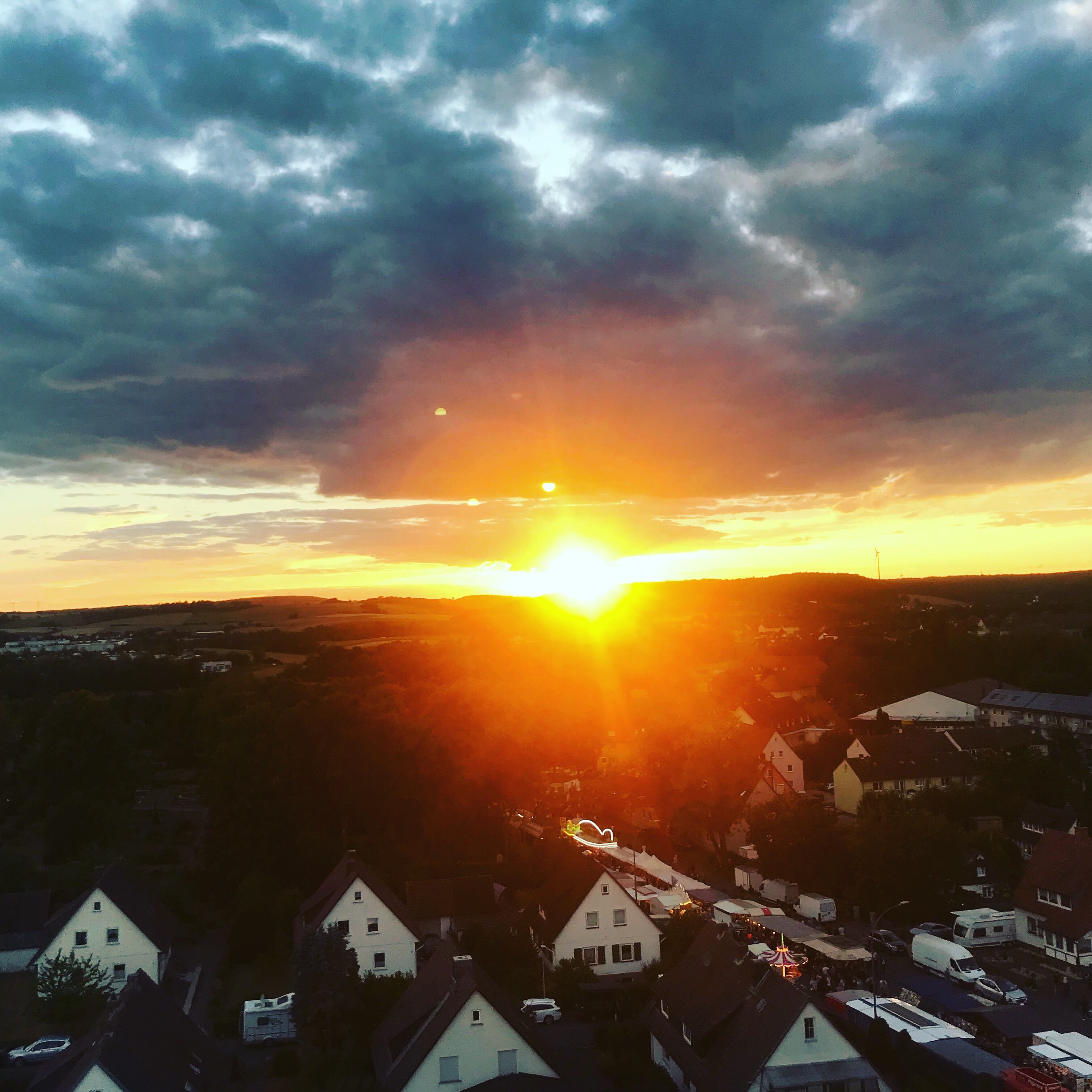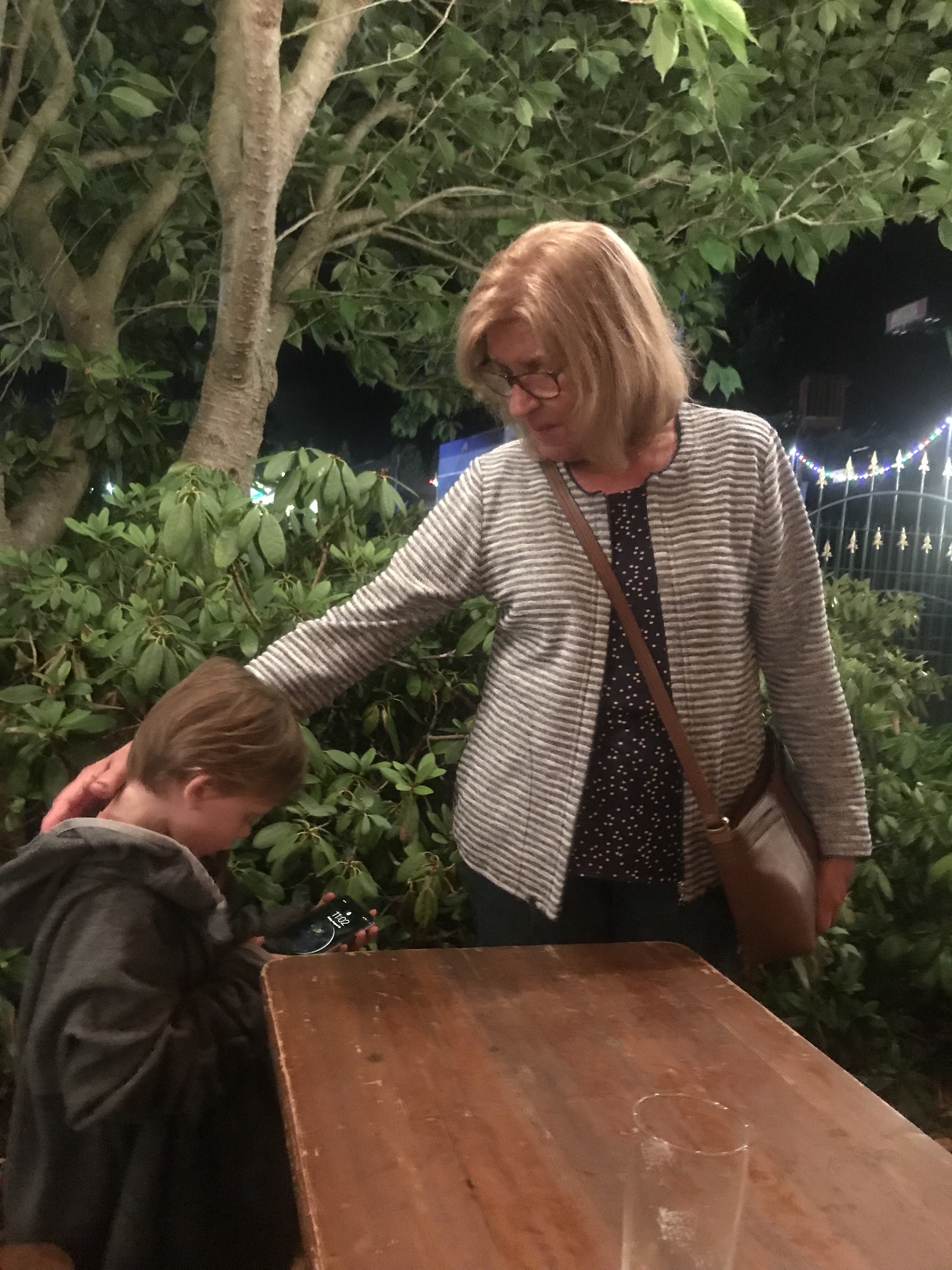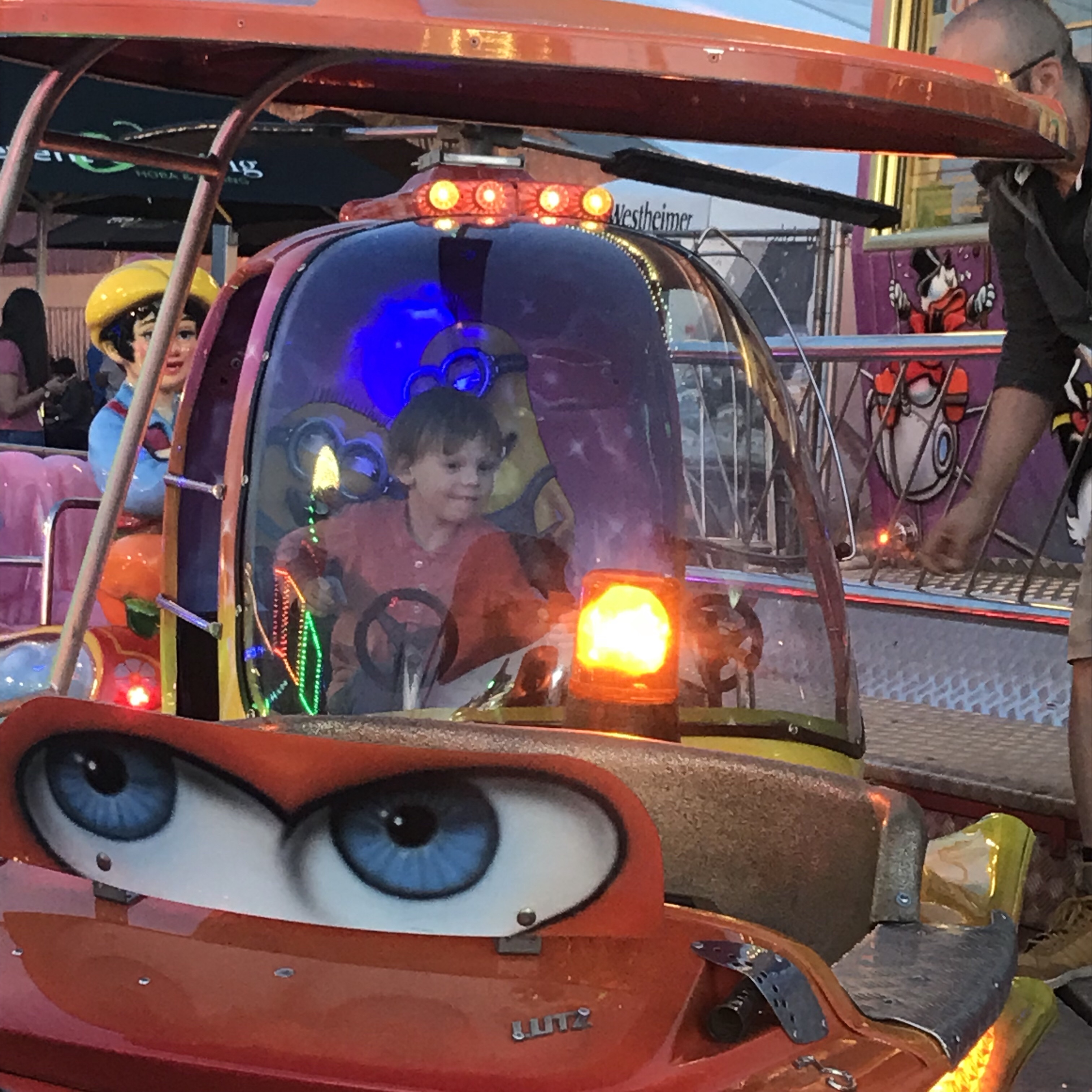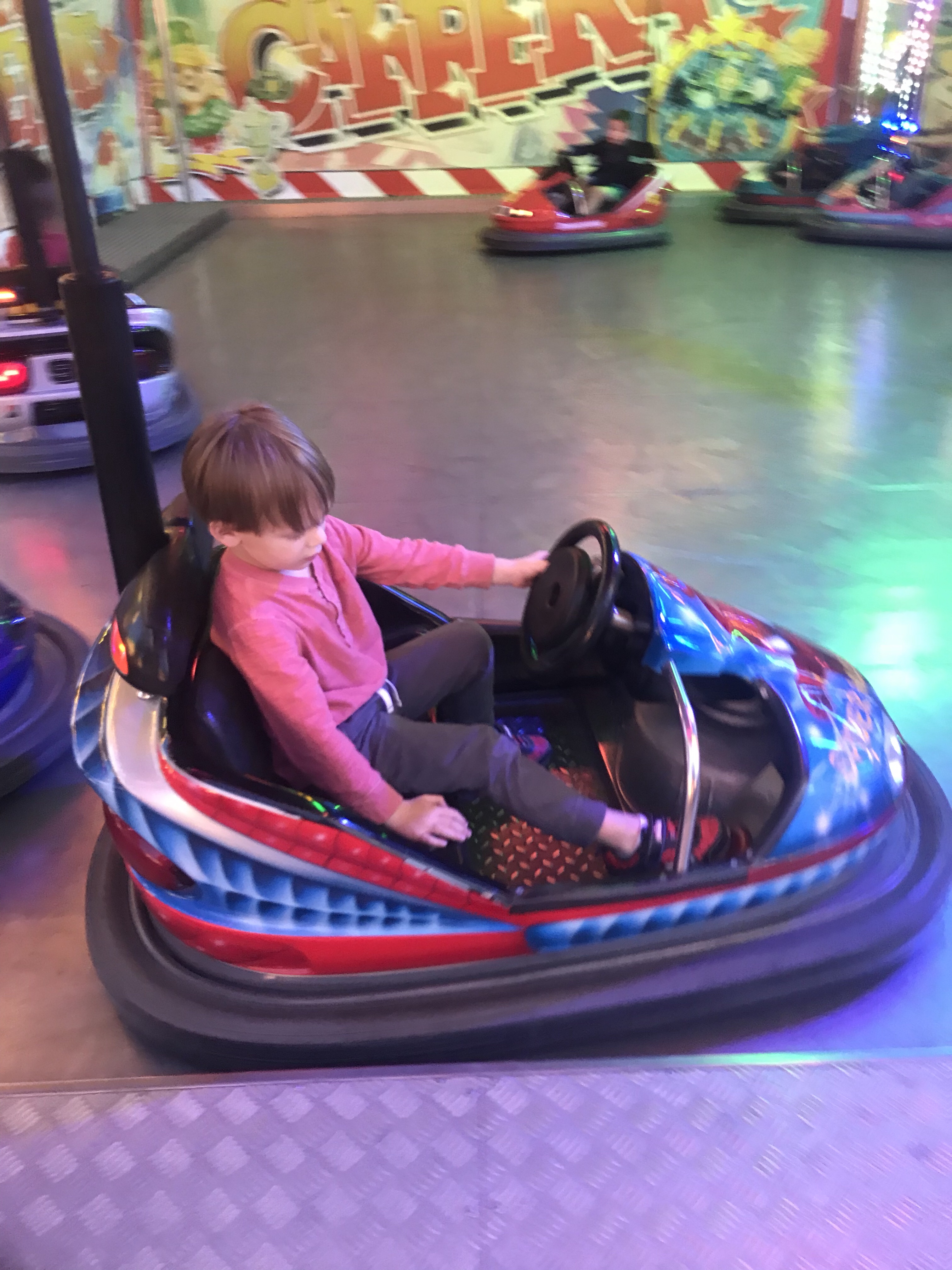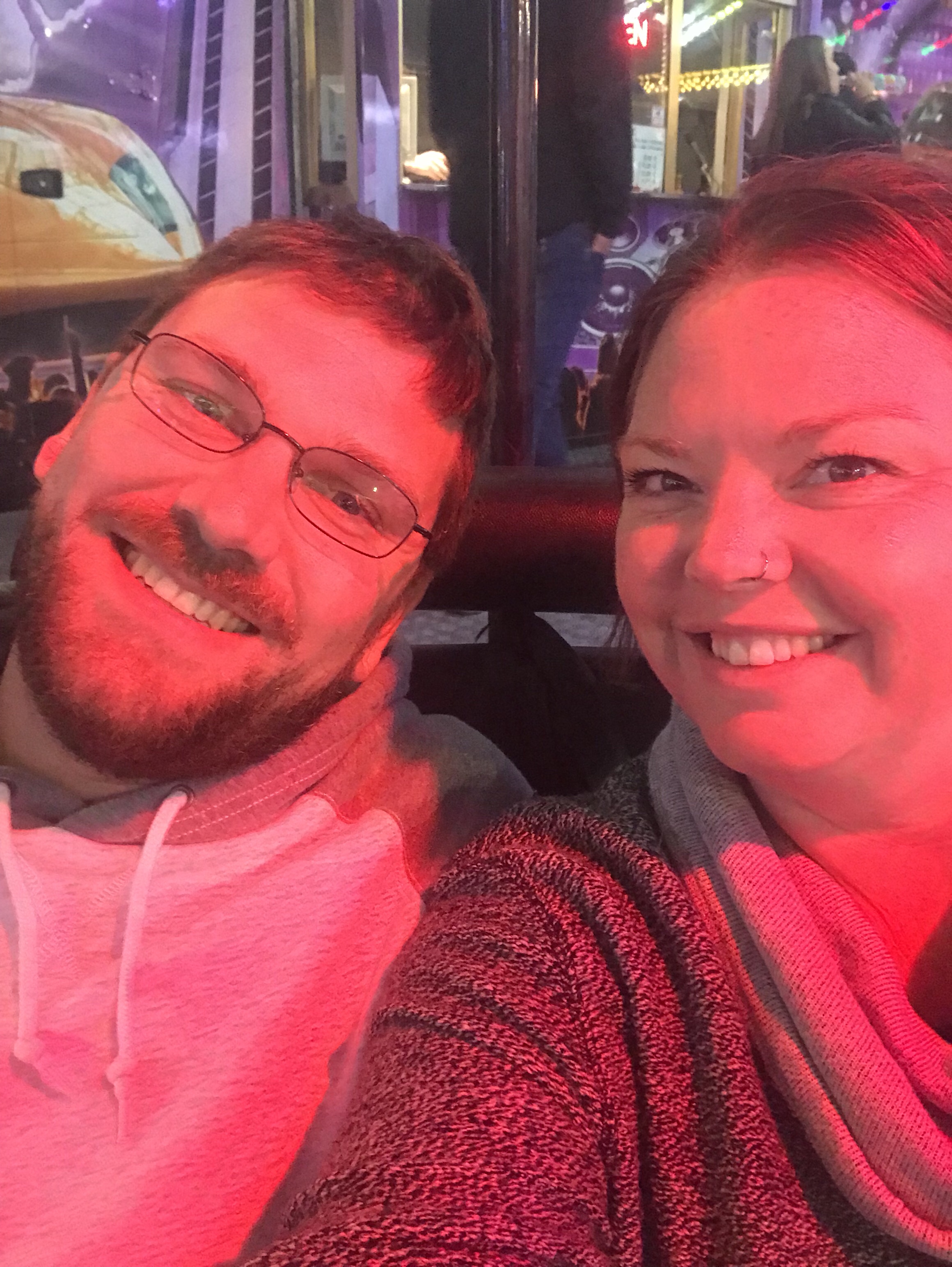 Sunday we left Bad Arolsen with full hearts and headed to another cute town called Essen to visit with some more great friends Dana and Jens and their adorable daughter L. Z was so excited to meet a new friend and play with her. We had such a lovely afternoon, strolling through the town, stopping for wine and of course ice cream for the kids. We were able to catch up and let the kids play. We went to this amazing restaurant on the river. Rob got his curry wurst. I got my Schinitzel and the kids played on the playground at the restaurant while we got to chat and enjoy more wine with Dana and Jens. We told them about how things had been going and again were reassured we were doing ok. I can't wait to go back and spend a weekend with them! Z was so happy.  Z and thier daughter L had a great time playing together. We even caught them stealing a kiss before we left. It was sweet. It's amazing to see kids who can't understand what each other is saying and still have a great time together. It put things in perspective.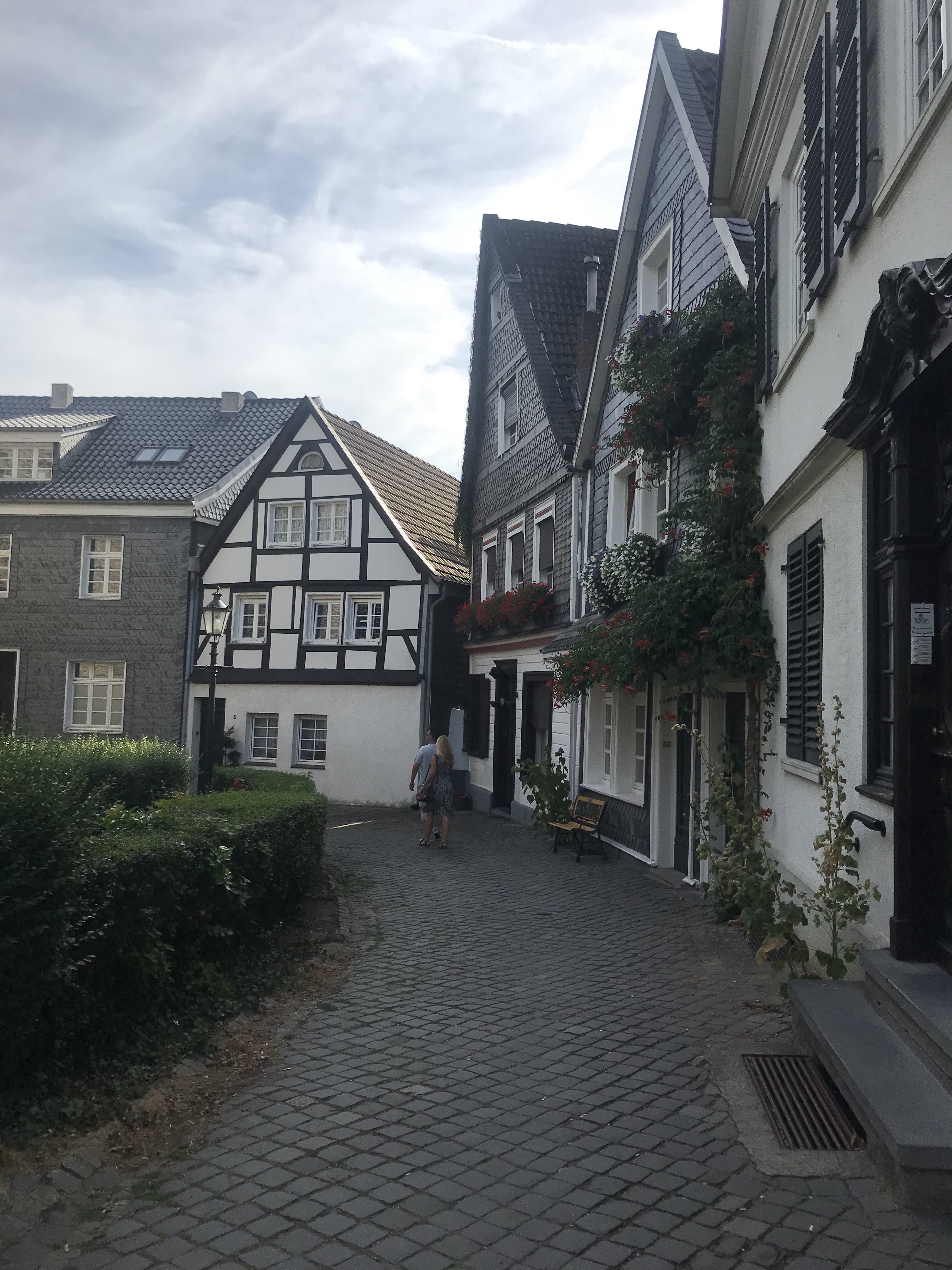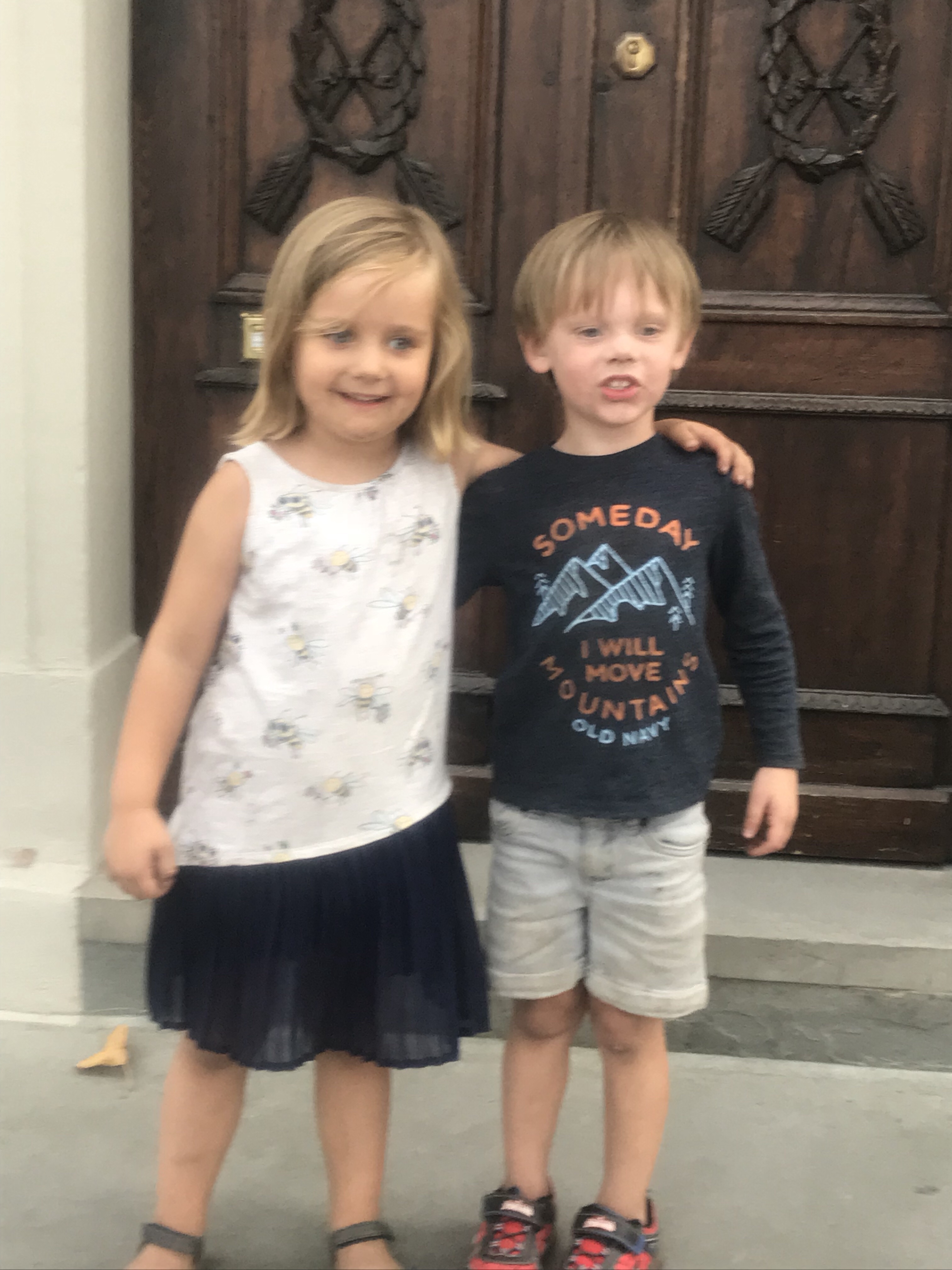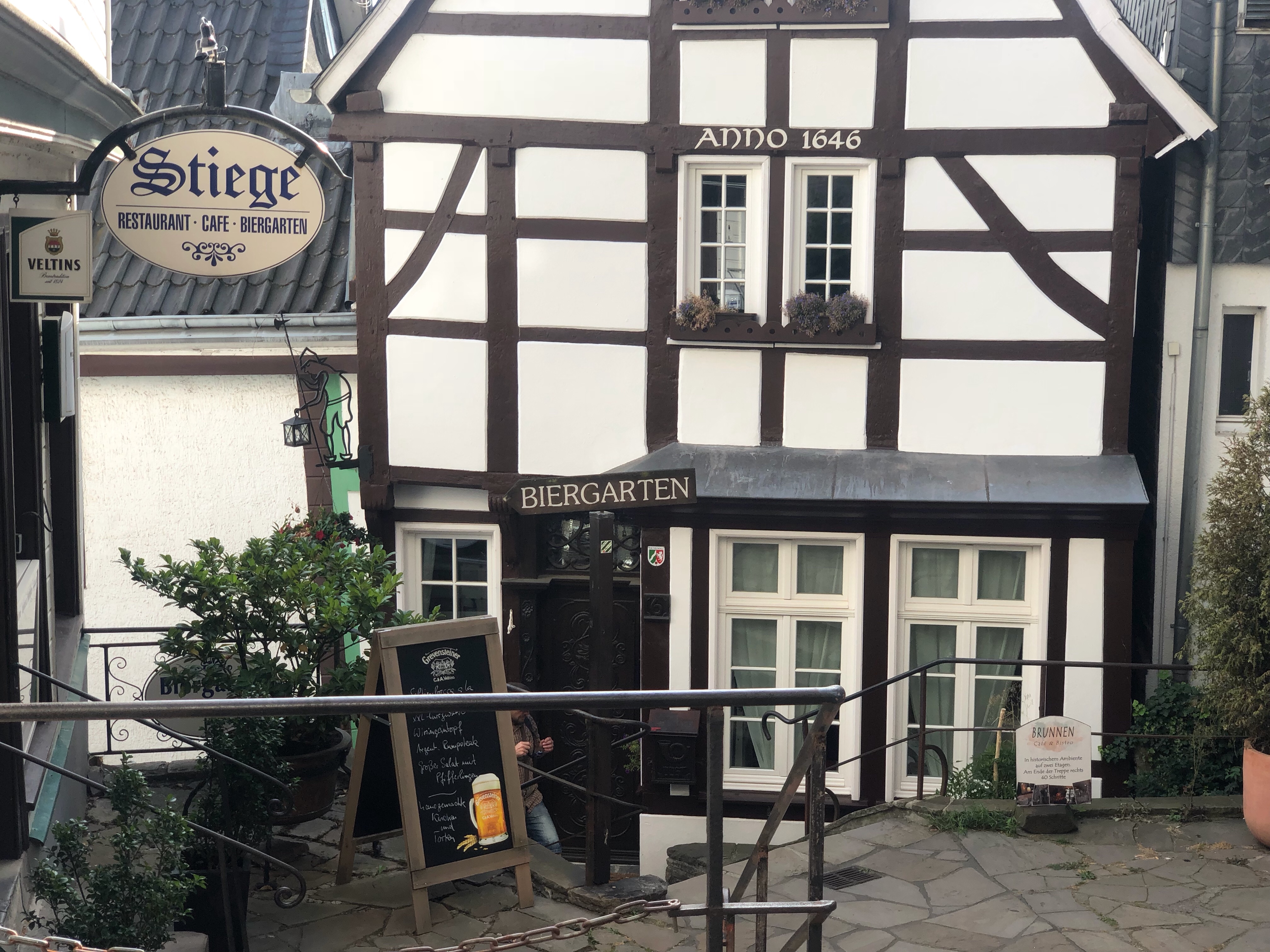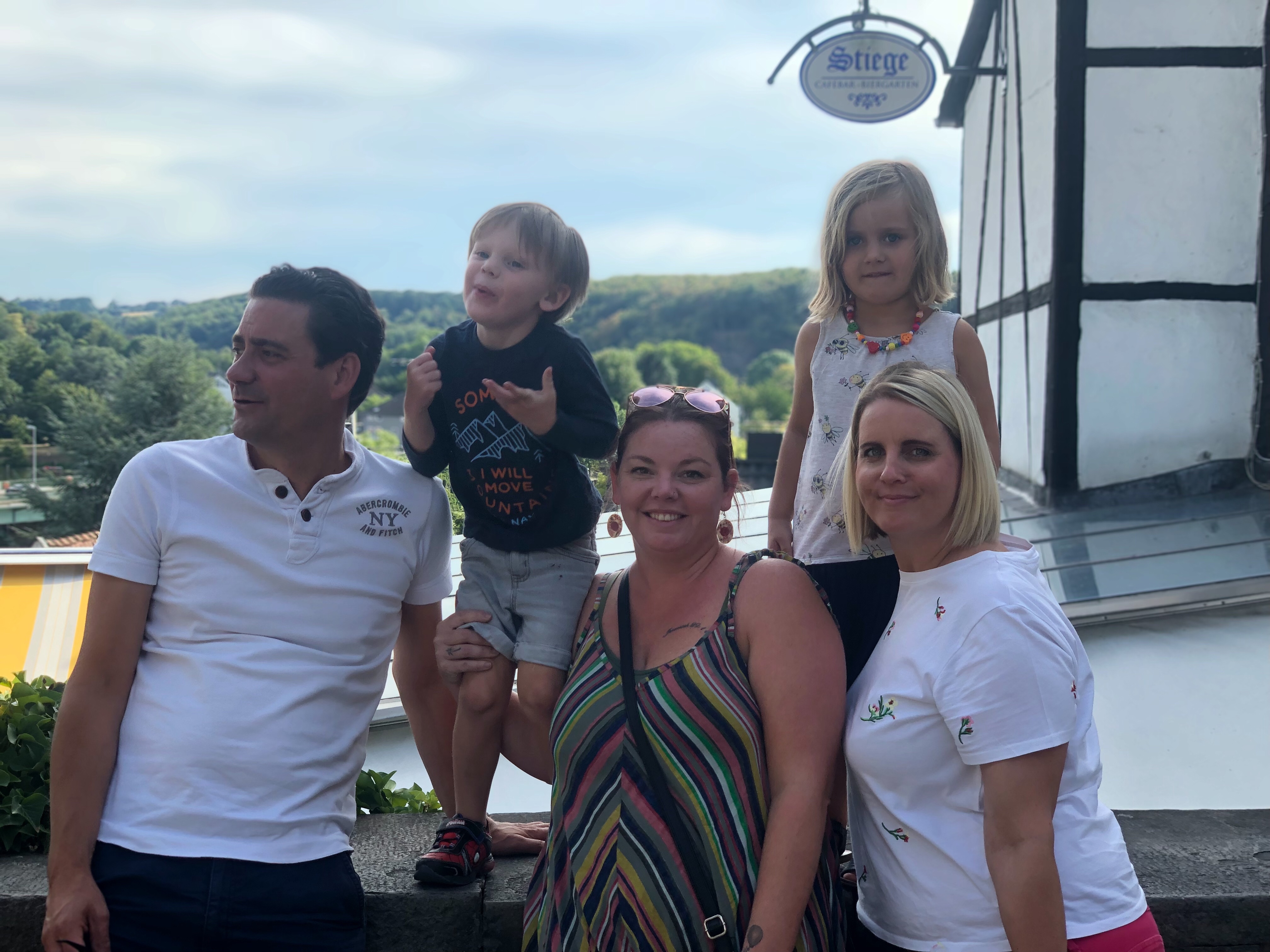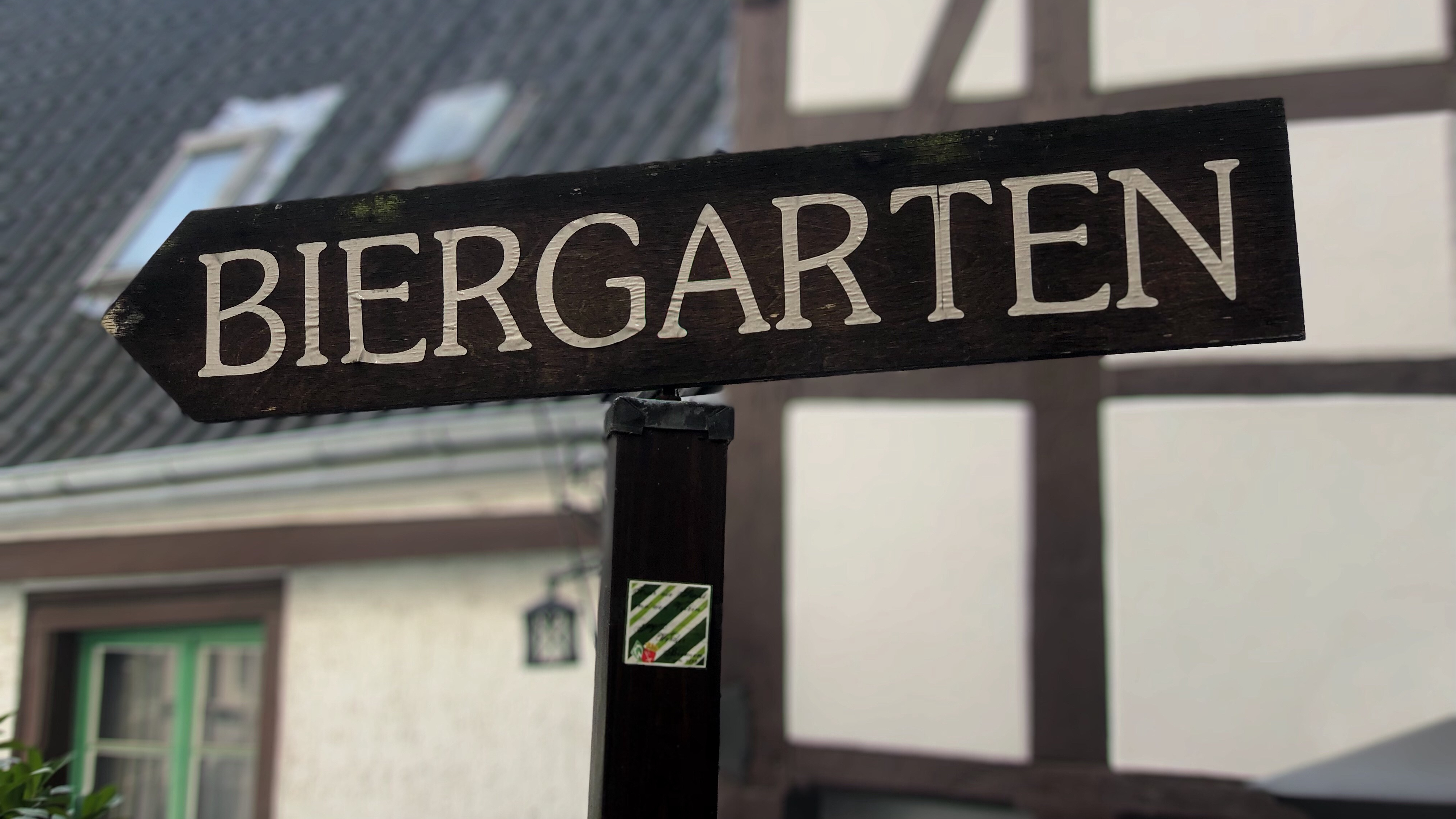 We are now out of the Airbnb and in our place. We had our last Ikea trip today (thank GOD!) We can finally start living our lives over here, which we are excited to do.  We are excited to continue to do weekend trips to see friends that we are so lucky to have close by, and start planning the bigger trips to see the rest of Eruope. I knew this move wasn't going to be easy. I knew there would be hiccups. I wasn't prepared for how to handle them. Now I can give myslef and Rob and Z a break, knowing that I am doing good, that Rob and Z are doing good. Now I will remember to breathe.
Stayed tuned for more adventures of Rob, Z and I!