Our plan when we decided to move to The Netherlands was to do a big trip once a month.  In August the big trip was moving here, So we spent the month doing some weekend trips and getting settled. The first big trip we actually sat down to plan was Z's birthday trip to Disneyland Paris.  We were so excited. I was more excited about spending an afternoon in Paris than I was Disneyland, but the boys had wide eyes for Mickey.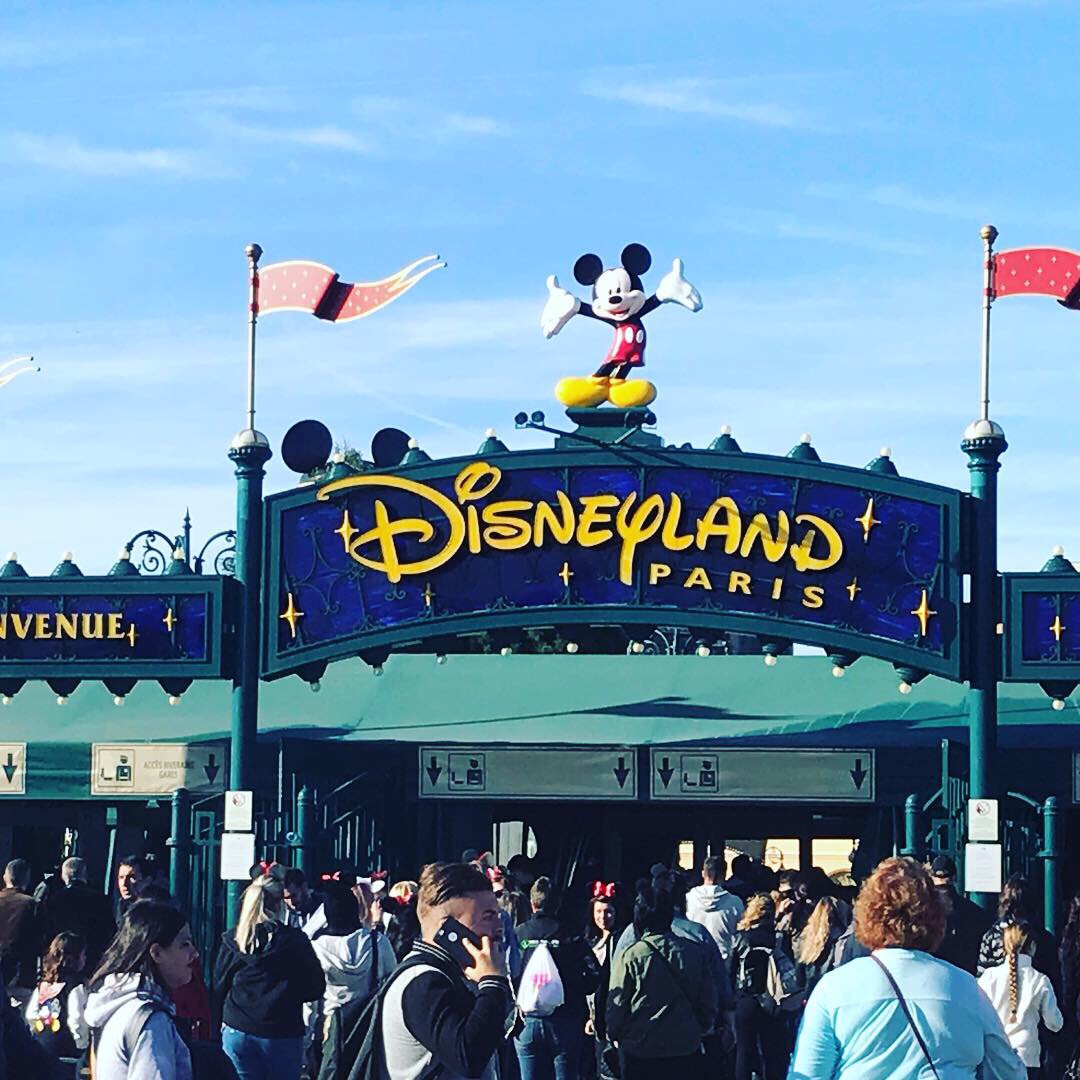 We started the planning at the end of August and decided we wanted to actually be there on Z's birthday, September 25. We had to wait a whole month! I know, I know, boo hoo. The thing is, when you don't know anyone and you are as homesick as we are,  traveling is what keeps you smiling. Don't get me wrong we love it here, I knew we would miss everyone, but I don't think any of us realized how much. When you're traveling your not homesick because your not suppose to be at home, there are so many exciting things to see and do that you don't even think about it. You can't live on vacation though. So we look forward to our monthly trip.
The train ride to Paris was exciting, It was comfy, we were right by the snack car, and had plenty of room. It was also a quick 2 hours to Paris Noord. The plan was to drop our stuff at the luggage storage and go explore Paris for several hours before making the next hour train ride to the hotel at Disneyland. I had the whole afternoon planned, we were going to go to Rue Cler street, take our time strolling the shops, stopping at one for cheese, another for meats, maybe a couple others for wine and macaroons, all to take to our picnic by the Eiffel Tower. When we got to Paris it was pouring rain. This was not how it was supposed to go. We thought about it for all of 5 minutes and decided we would go ahead to the hotel at least there we had an indoor pool with water slides, and indoor playgrounds, and yes for us parents a nice sitting area with a bar right next to it all.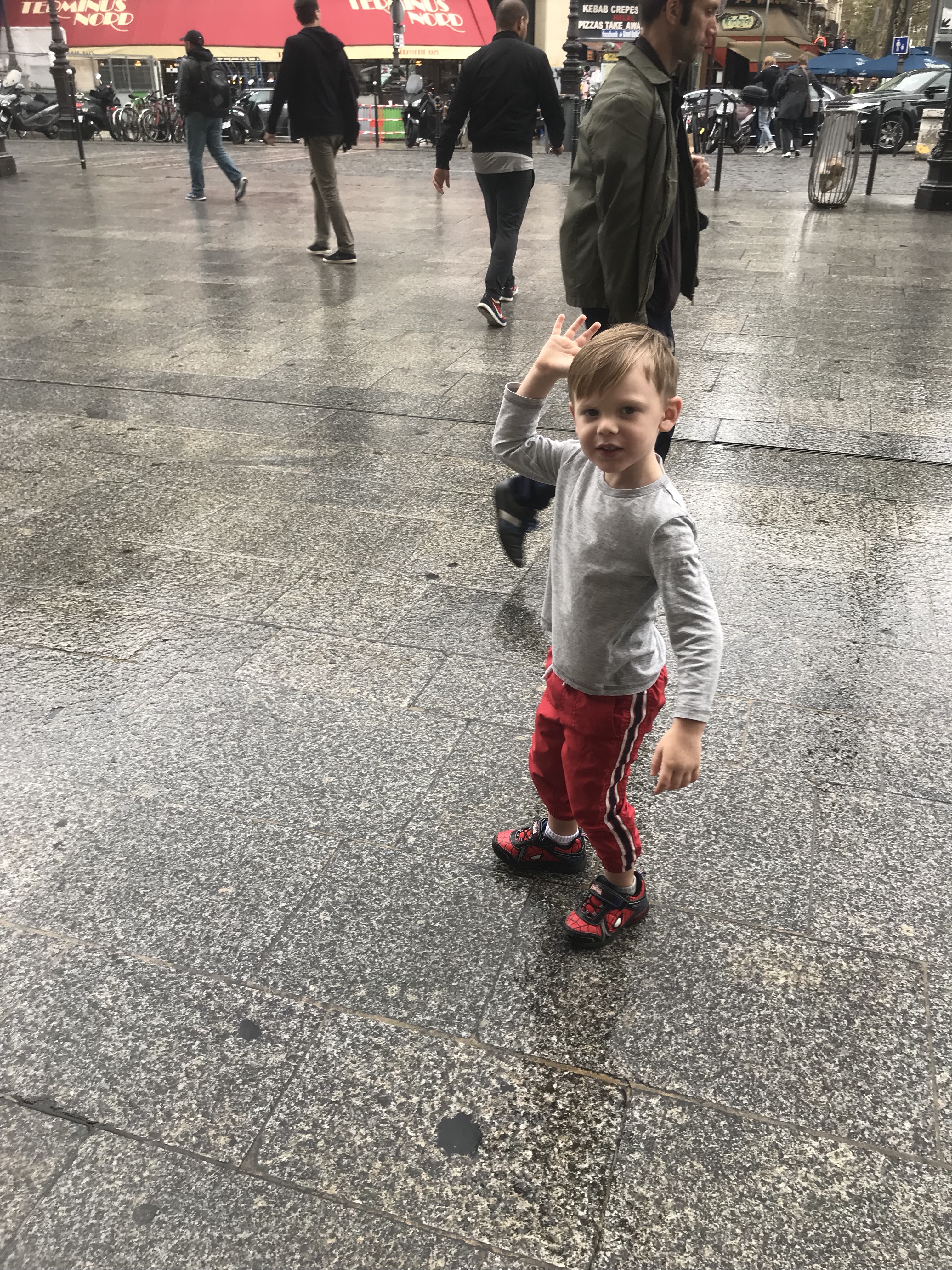 We stayed at the Explorers Hotel, It was nice, nothing fancy, but it was what we needed. If you are doing Disneyland on somewhat of a budget it's a good place to stay. We had beautiful views from our room. There are a couple of restaurants, breakfast is included every day and tons for the kids. We had heard its impossible to do Disney in a day, people usually break it up and go back to the hotel for lunch and some rest before heading back. So that is why we picked a hotel that had so much for kids to do while we could relax. What we discovered is that NONE of the restaurants open until at least 5:30, There is a snack bar of sweets, but from 11-5:30 there was no food available that wasn't full of sugar. It all worked out because we stayed at Disney ALL day.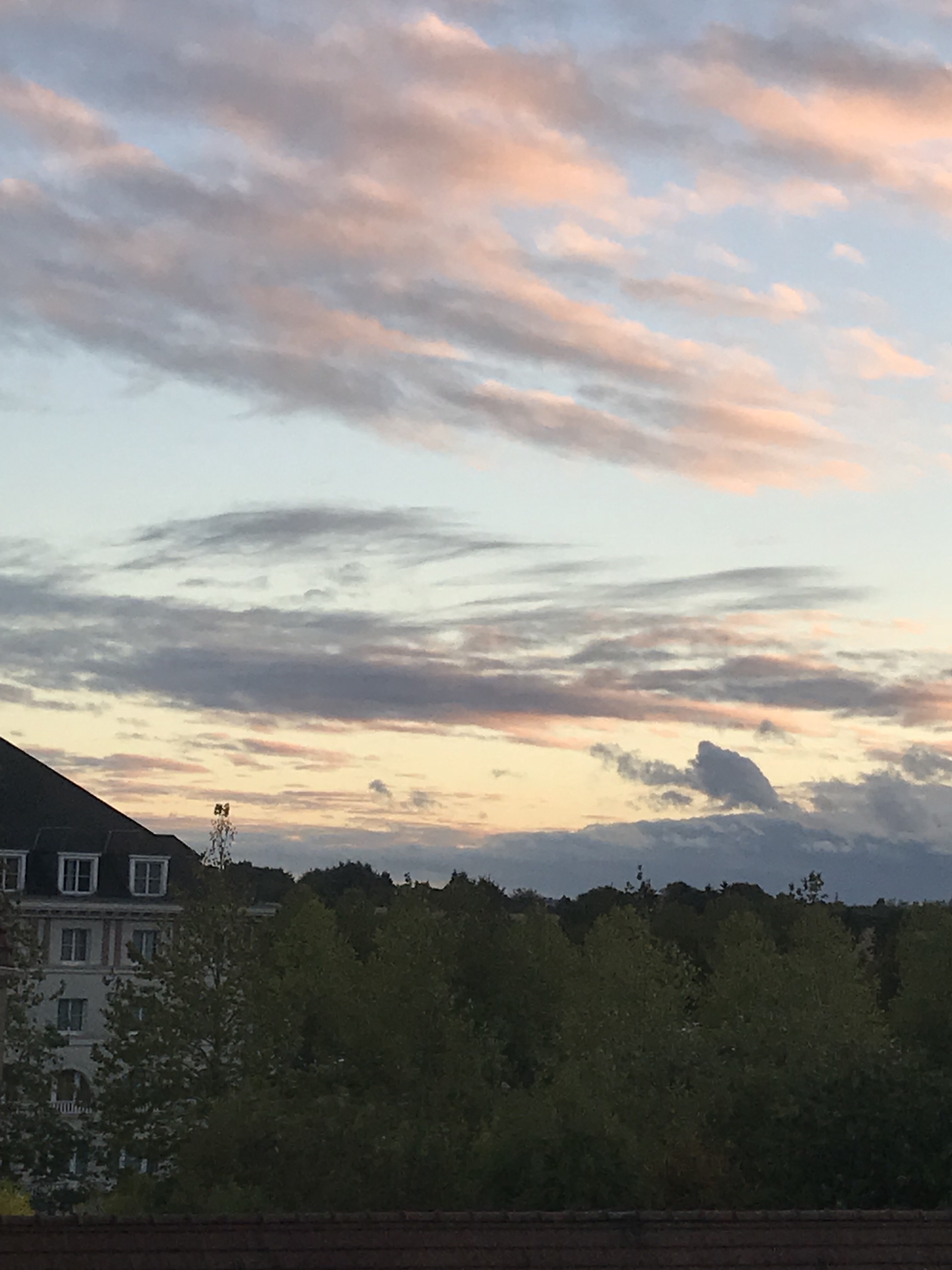 When we walked up to the gates I felt a feeling I haven't felt in a long time. I don't even know how to describe it, but I know Z and Rob felt the same, I could see it on their faces. We had not even made it to the castle yet and we were all so…giddy? Maybe that is what that feeling was. We all had different ideas of what we wanted to do first. Obviously, at Disney you start with Dumbo and the Teacups, right? Well, after wandering around we started with 'It's a small world" then the boys wanted to go straight to the Star Wars experience. Per Z's request, we rode what he likes to call "infinity and beyond". It is a Buzzlight year ride where you travel through space to planet Z (which Z thought was his very own planet) and shoot lasers at the bad guys. We came to know this ride very well as it was the only ride we rode at least 3 times! Rob and I had fun as well, we took turns riding "Space Moutain" which is actually a Star Wars ride now and very cool. It was the only ride Z couldn't ride, that we wanted to. He was able to ride all of the rest of the rides, which made it so much more fun. He even got to ride Big Thunder Mountain, his first real roller coaster, as well as Tower of Terror! I was a little nervous about that one, I ask if he was scared, he said nope! Upon leaving the ride he said, "Mommy, maybe we don't do that one again!"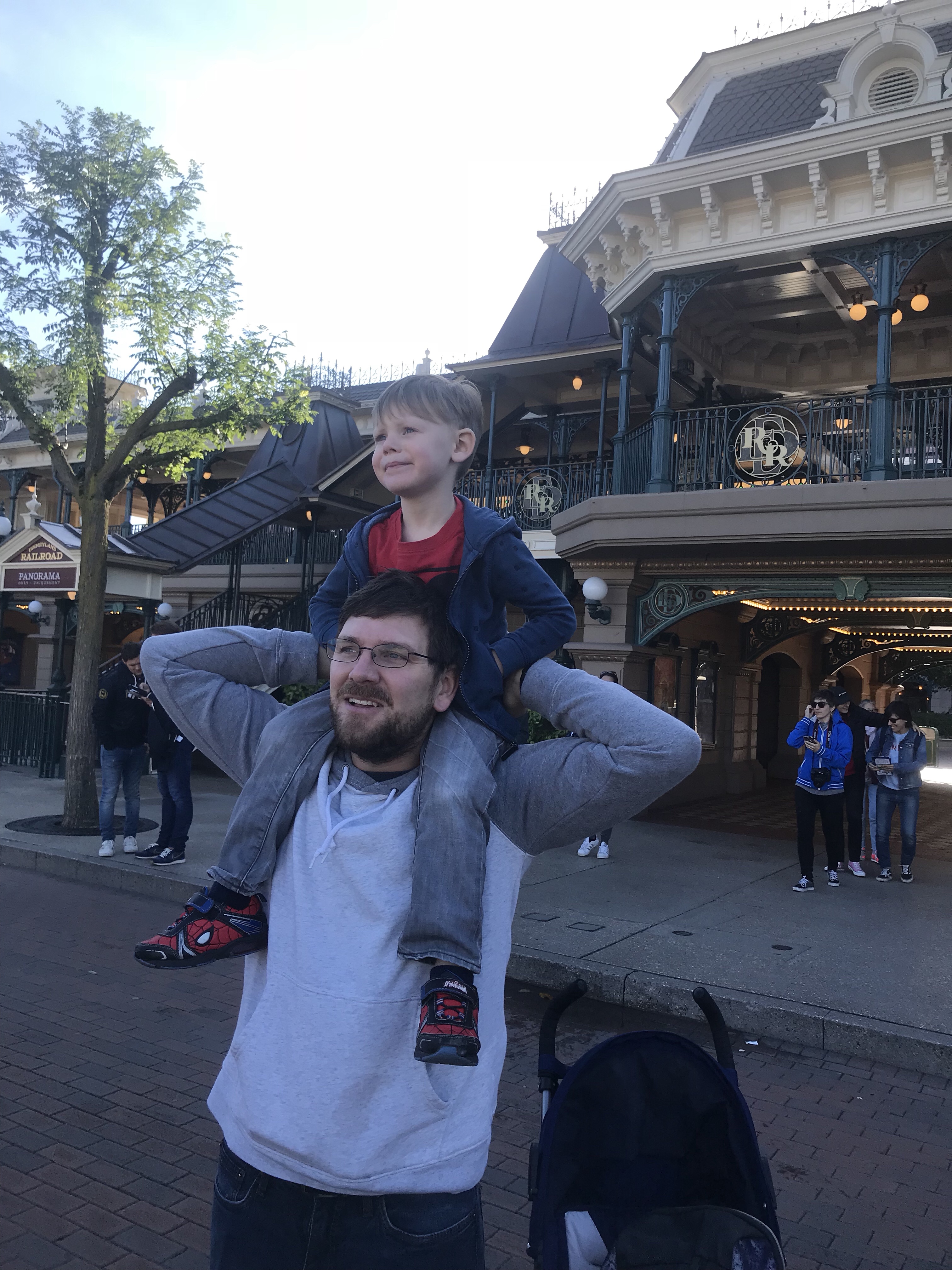 It was important to me that we DO NOT miss the parade and the fireworks, I didn't remember much from Disney, but I remembered those two things. Rob wasn't sure why I was so excited to get to a parade, he says he never saw it, as many times as he had been there. I finally got them to a great spot to watch and the look on both of their faces was amazing! Everything about the parade was incredible, I was excited to see Olaf, Z was over the moon to see everyone, and Rob was beyond impressed with the dragon who actually breathed real fire! There were so many magical moments. Disney illumination was definitely my favorite. Sleeping Beauty's castle lit up with magical displays covering all of the favorites from Cinderella to Star Wars. Fireworks lit up the sky behind the castle it was enough to make even a skeptic like me feel the magic just like I did as a kid.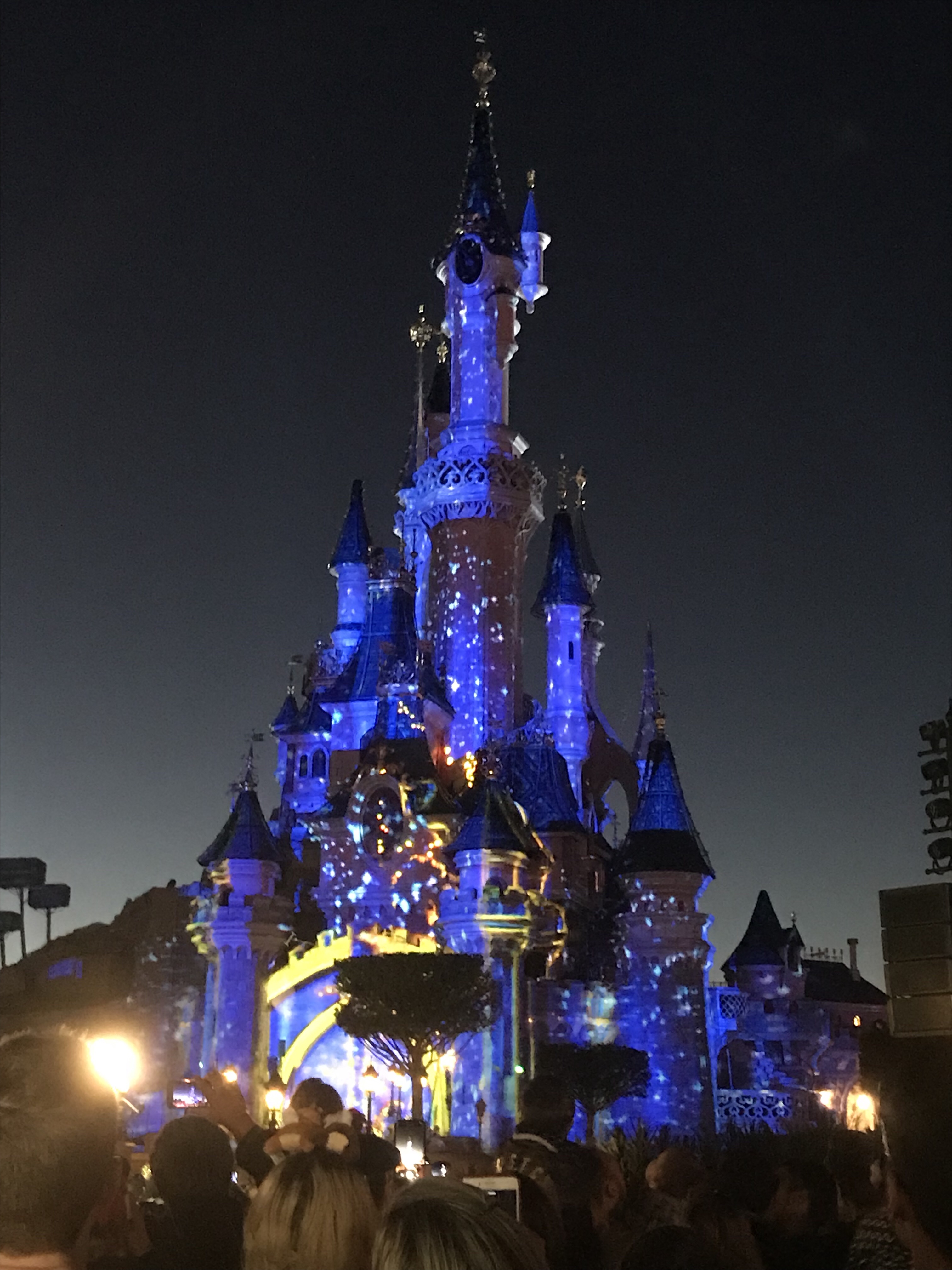 Z's birthday could not have been better, he got a phone call from Mickey wishing him a special birthday, he had dinner with Mickey and his friends. Pluto and Tigger were by far our families favorite! I have to say the food at Mickey's cafe was nothing to write home about but the look on Z's face, the way his eyes lit up was worth every cent.  We all can't wait to go back.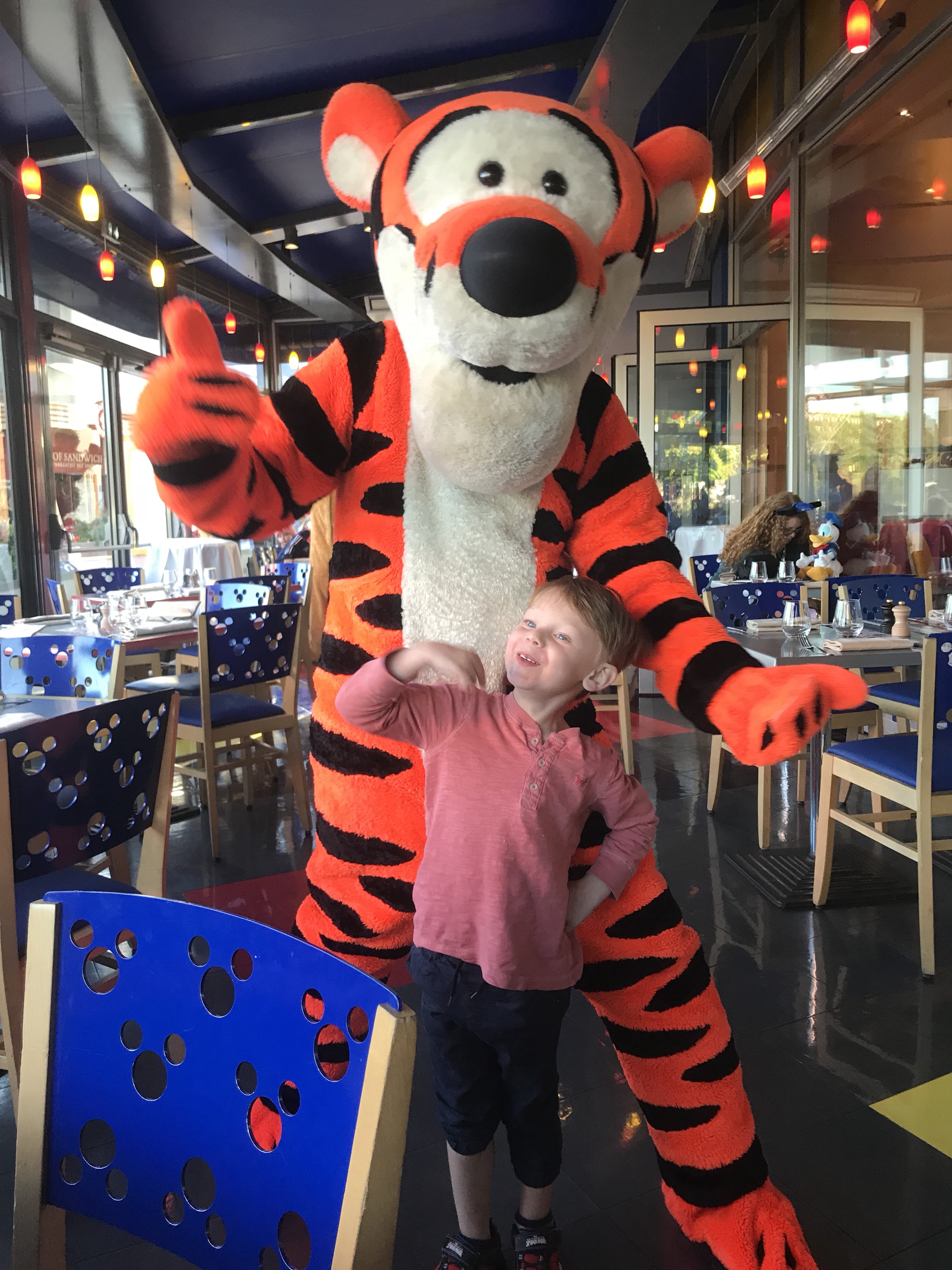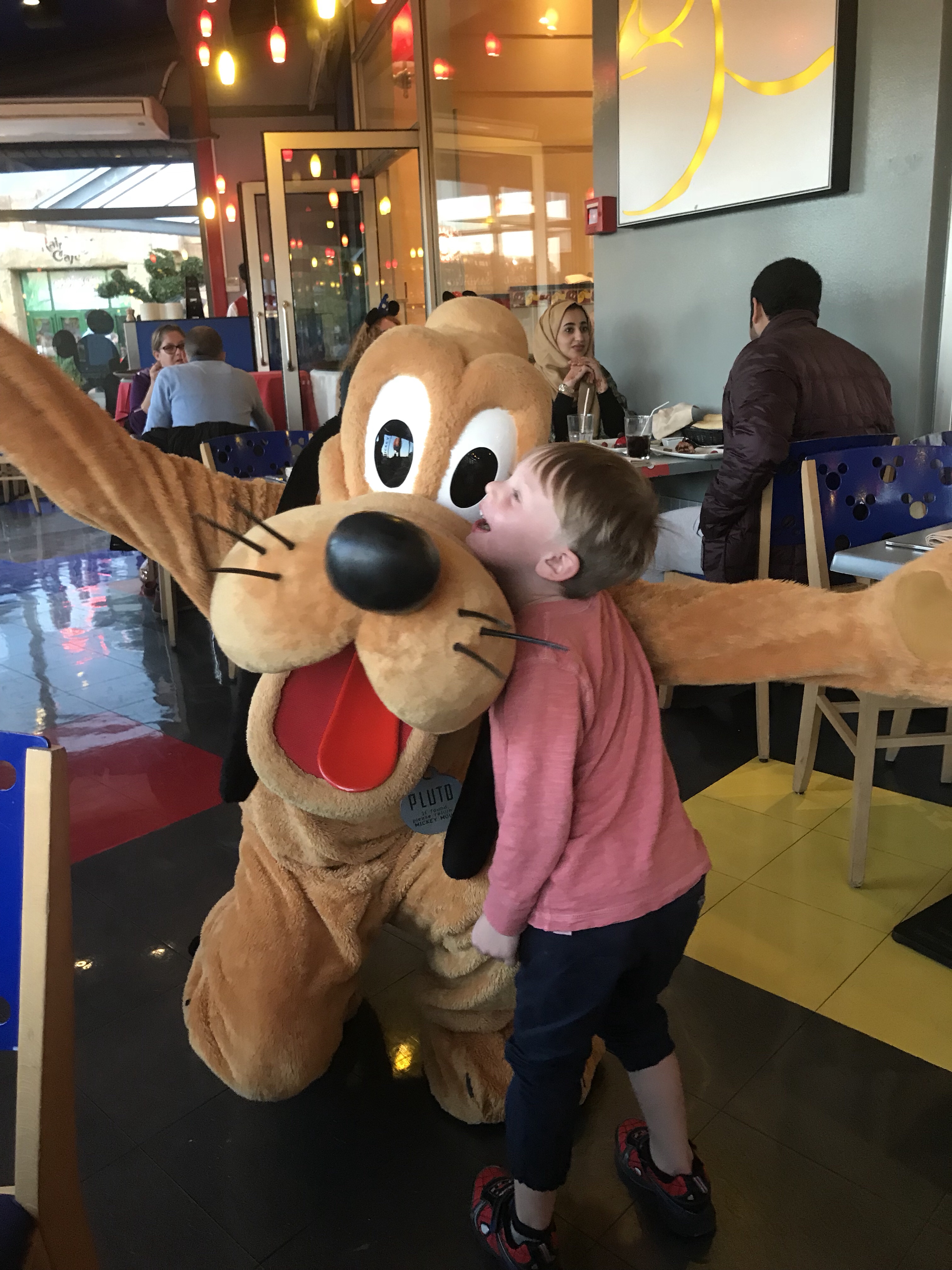 The next day we checked out of our hotel a little sad to leave the magic behind. I was finally going to get my afternoon in Paris!  After navigating our way through The Gare du Noord, for what seemed like hours, we took an Uber to Rue Cler. It was exactly what I imagined. Pedestrian street lined with specialty shops and markets. One for cheeses, one for chocolates, macaroons, wine, meats, and olives, Rue Cler had everything you could imagine. I really wanted to do our picnic, but since we had a train to catch at 5:30 we decided to grab a macaroon then head to this cafe I read about Le Petit Cler. It's a small cafe on, you guessed it Rue Cler. Rob and I shared a delectable charcuterie and cheese board accompanied with a lovely Chamblis that the very nice couple from New York at the table next to us recommended. We chatted with them for a while, talking about  Paris, why we moved to the Netherlands, other places in Europe that we have all visited, our kids, they were celebrating their 30th wedding anniversary.  It was fashion week in Paris, I mentioned how a dream of mine is to work Fashion week, they ask what we did, when I said I was a hair stylist, the man informed us that his wife was a makeup artist, making small talk I ask if she had ever done fashion week, the answer was yes, New York and London. She asks if I was familiar with Bobbi Brown cosmetics, duh. Then she simply said "Bobbi" with a finger in the air like she was checking in for roll call.  It didn't hit me until we had said our goodbyes and went out separate ways that she was the Bobbi Brown! It was pretty cool.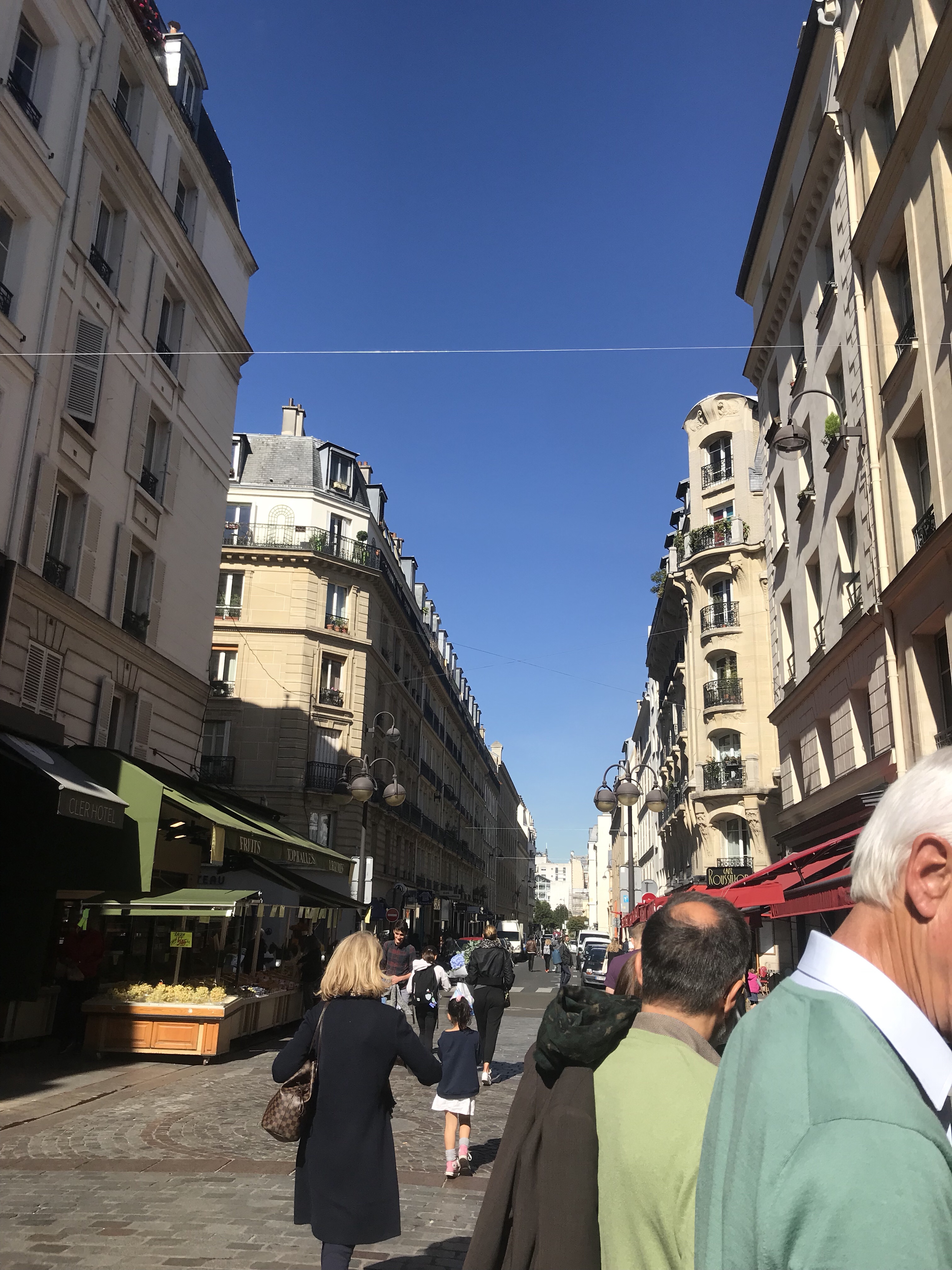 We made our way to the Eiffel Tower and it was as stunning as I thought it would be. The boys wanted to go to the top, I wanted to sit in the shade admiring, people watching and getting inspired. I am glad I did because I got to talk with my grandmother in a way I don't think we have ever before. I will always be grateful for that time and conversation.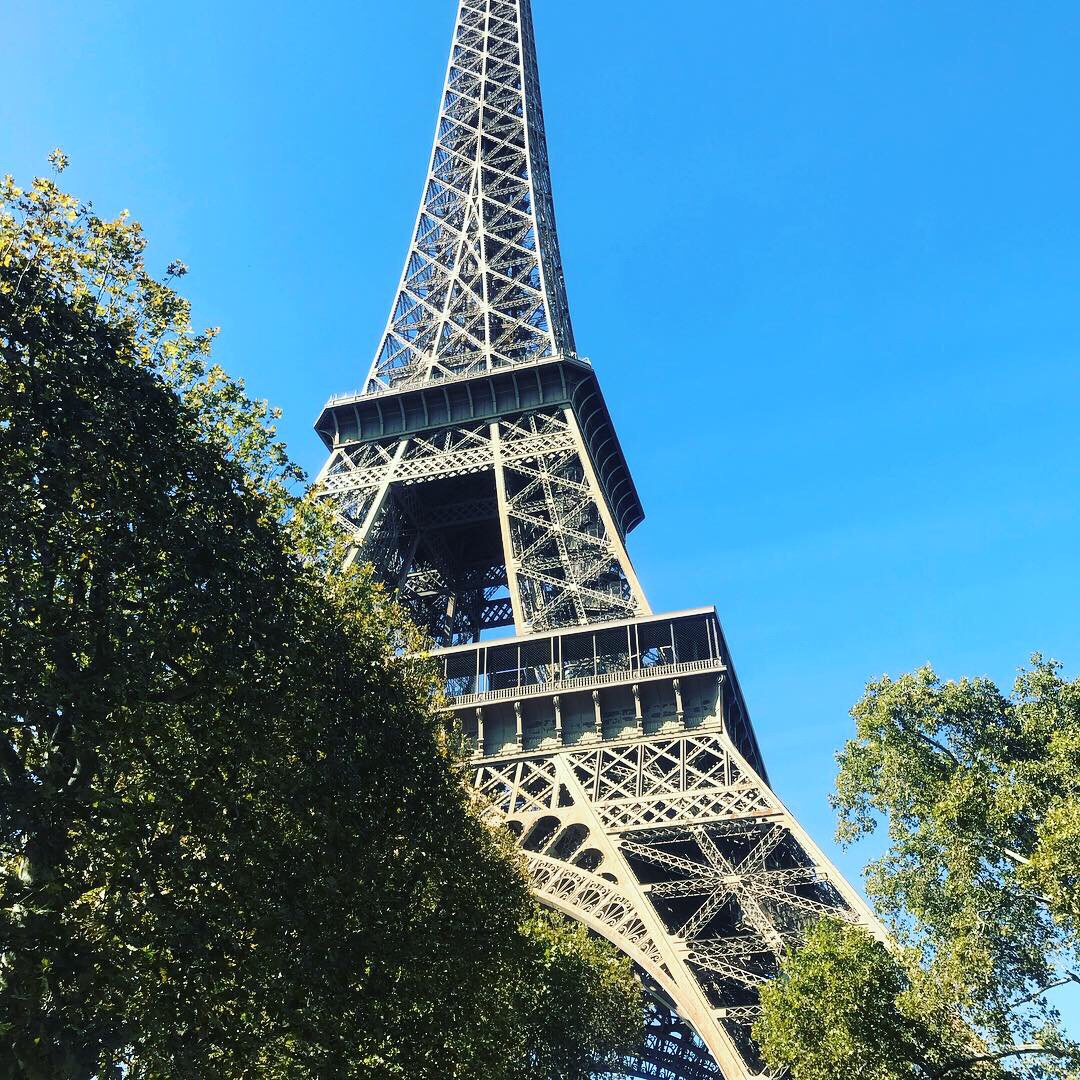 We didn't have as much time in Paris as I would have liked, the trip didn't exactly go as planned, sometimes that happens, and it's ok. Plans are really just guidelines, right? If everything had gone as planned we might not have discovered the cafe we can't wait to go back too, had the opportunity to talk fashion week with Bobbi Brown, or had the best conversation I have ever had with my grandmother.  So I guess my point is, make plans, but don't get upset if they change. You never know what can happen on your adventure. So away we go!
Stay tuned for more adventures of Rob, Z, and I…