Traveling is good for your soul, and it's special getting to share the experience with friends and family. Seeing places together, or, the first time is something you can cherish forever. I have gone on beach holidays, camping trips, and most recently traveled through Europe with friends. Each trip was completely different, not only because of the locations, but because of who each trip is with.
When you travel with a group, you have to be willing to understand and accept each other's differences. We should be doing that in everyday life. When you're traveling together though, you spend everyday together. Things can get tense, there can be drama. It's how you handle the challenges that come up that make or break the trip.
We were so excited for our friends Shaw and James to come visit. They were the first friends to come since we moved. We could not wait to show them all of our favorite places in Utrecht and Amsterdam. I took them to the Moco museum, and a canal cruise with Those Dam Boat Guys. If you are going to do a canal cruise in Amsterdam, this is the one to do. It is small, intimate, so much fun, and you still learn a ton about the history of Amsterdam. After spending a great day in Amsterdam, we hired a sitter and took them to meet our close friends, Jason and Kim, for dinner at one of our favorite restaurants: Street Food Club. It was such a great evening full of amazing food, and so many laughs. It was a perfect day.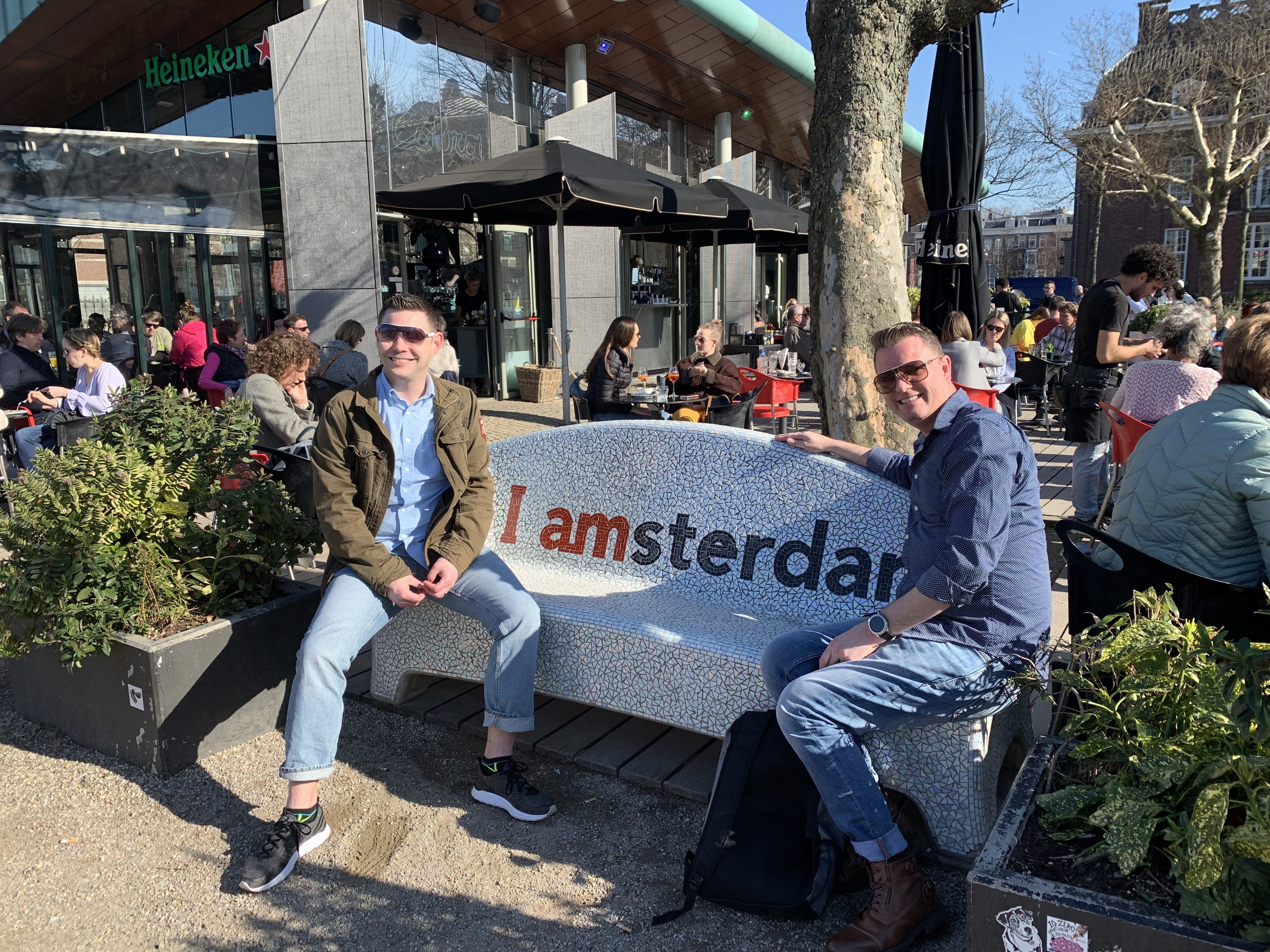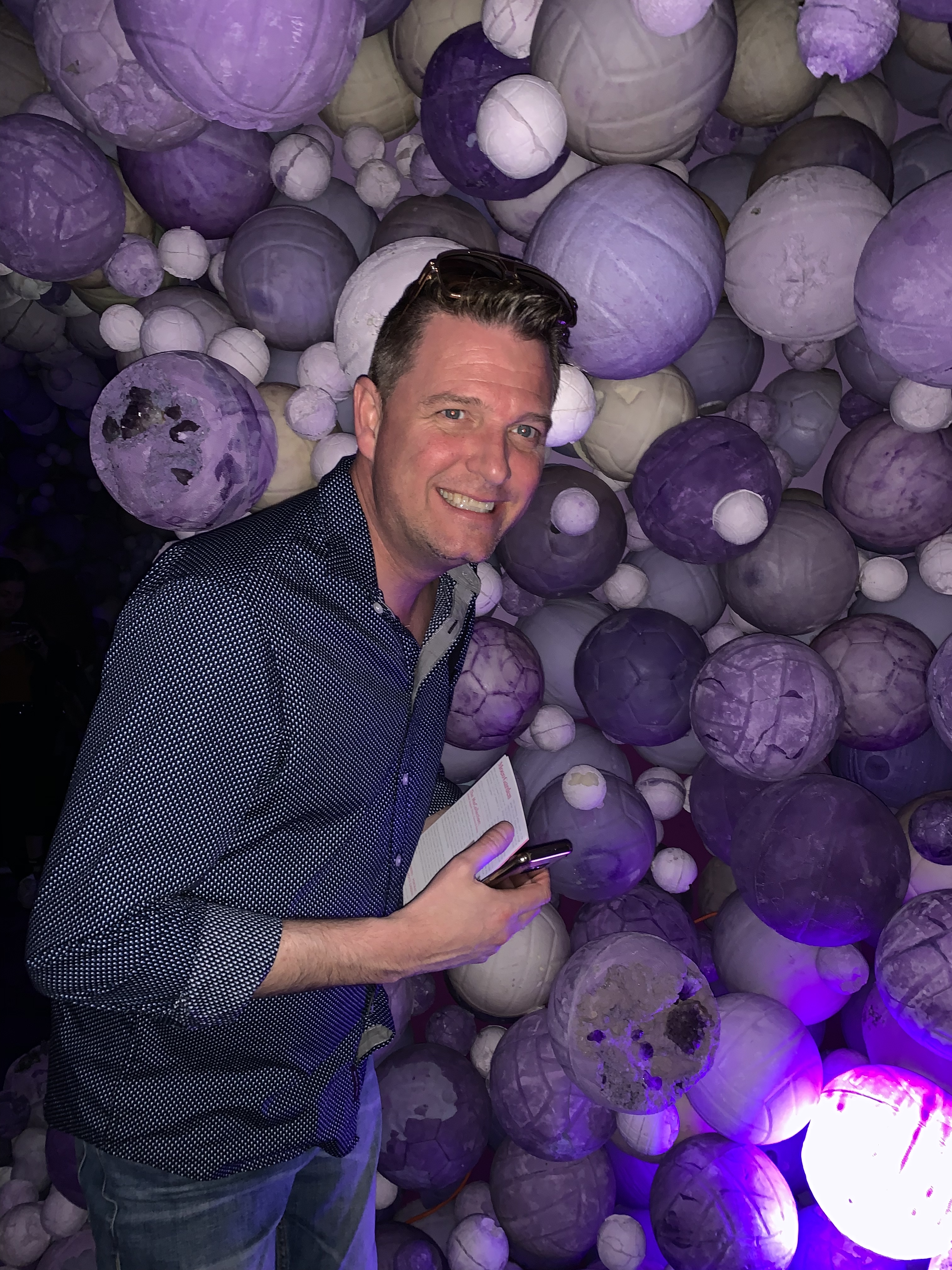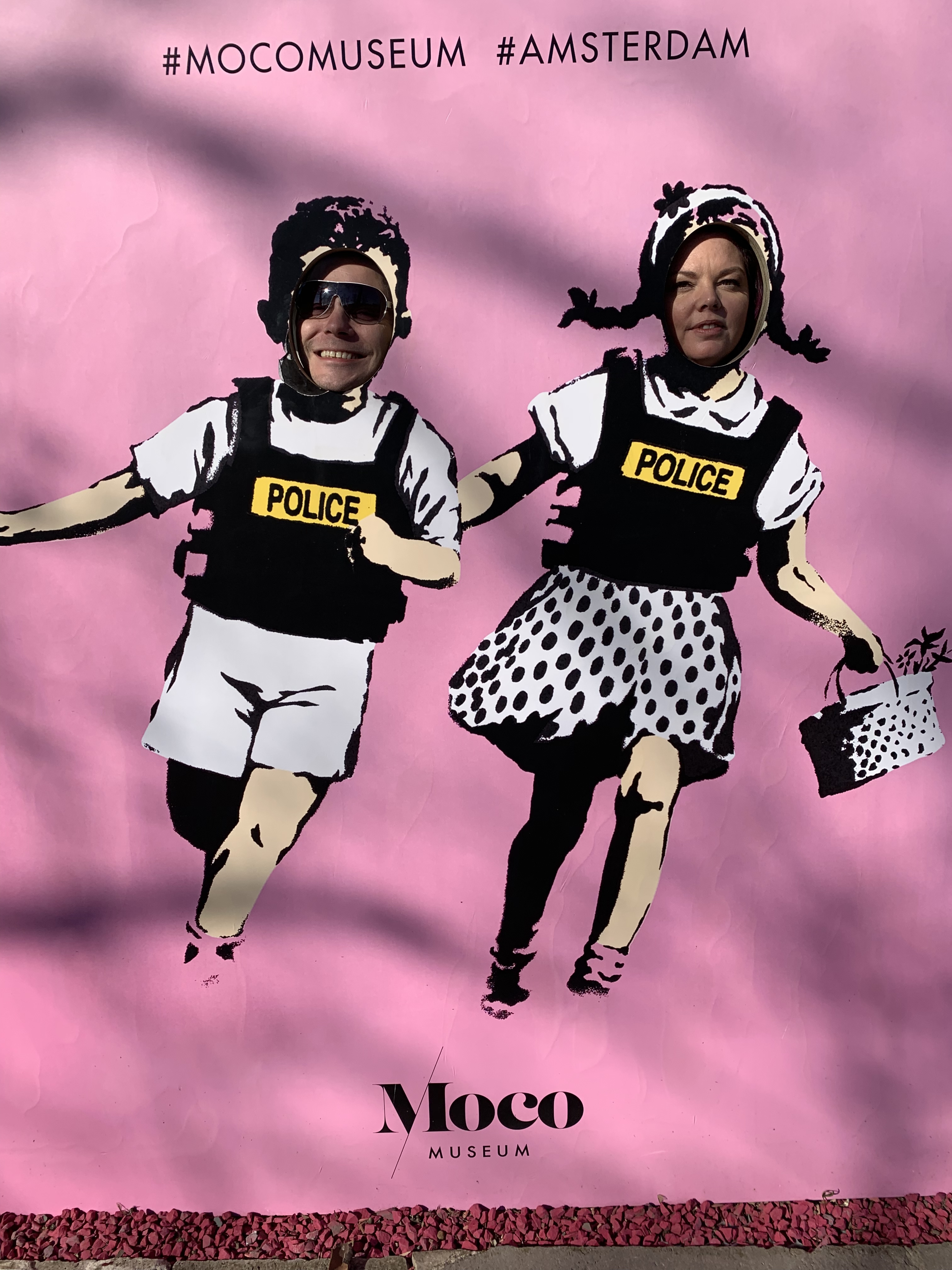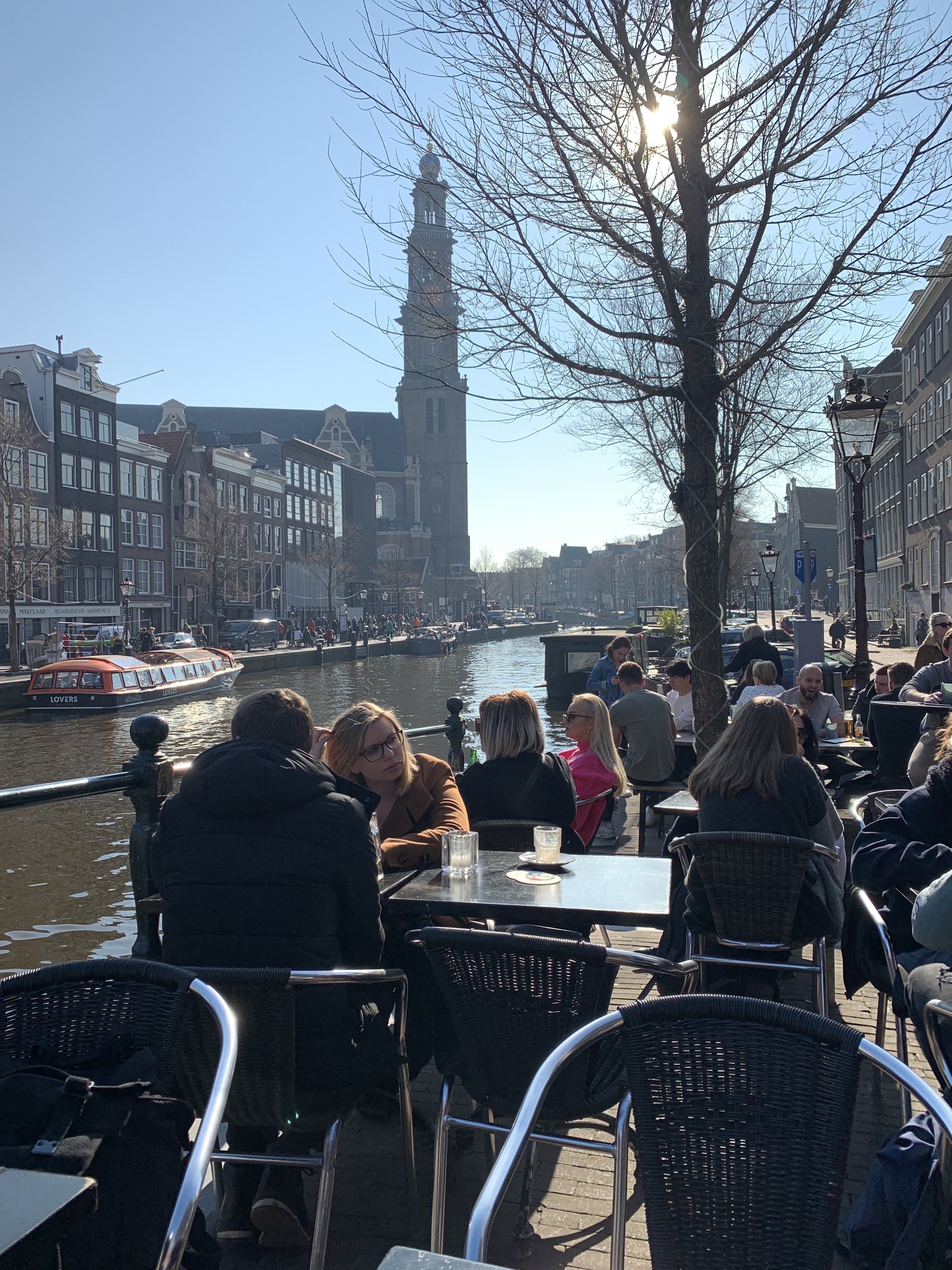 The next day, we flew to Venice, and the wonderful night before suddenly became the reason for all the trouble that started the morning. We had to take Uber all the way to Schiphol Airport. Pretty sure Z was the only one who felt great, with no headache. We all woke up late and didn't get everything packed the night before. It was like that scene in Home Alone just before they left Kevin to fight off the Wet Bandits, all alone. Don't worry we made sure we had Z. Rushing to the airport, allowing ourselves all of 30 minutes to check in and get through security; the universe showed us favor and the flight was delayed by an hour and a half. We were able to have coffee and catch our breath a bit, so, by the time we arrived in Venice we were all ready to explore.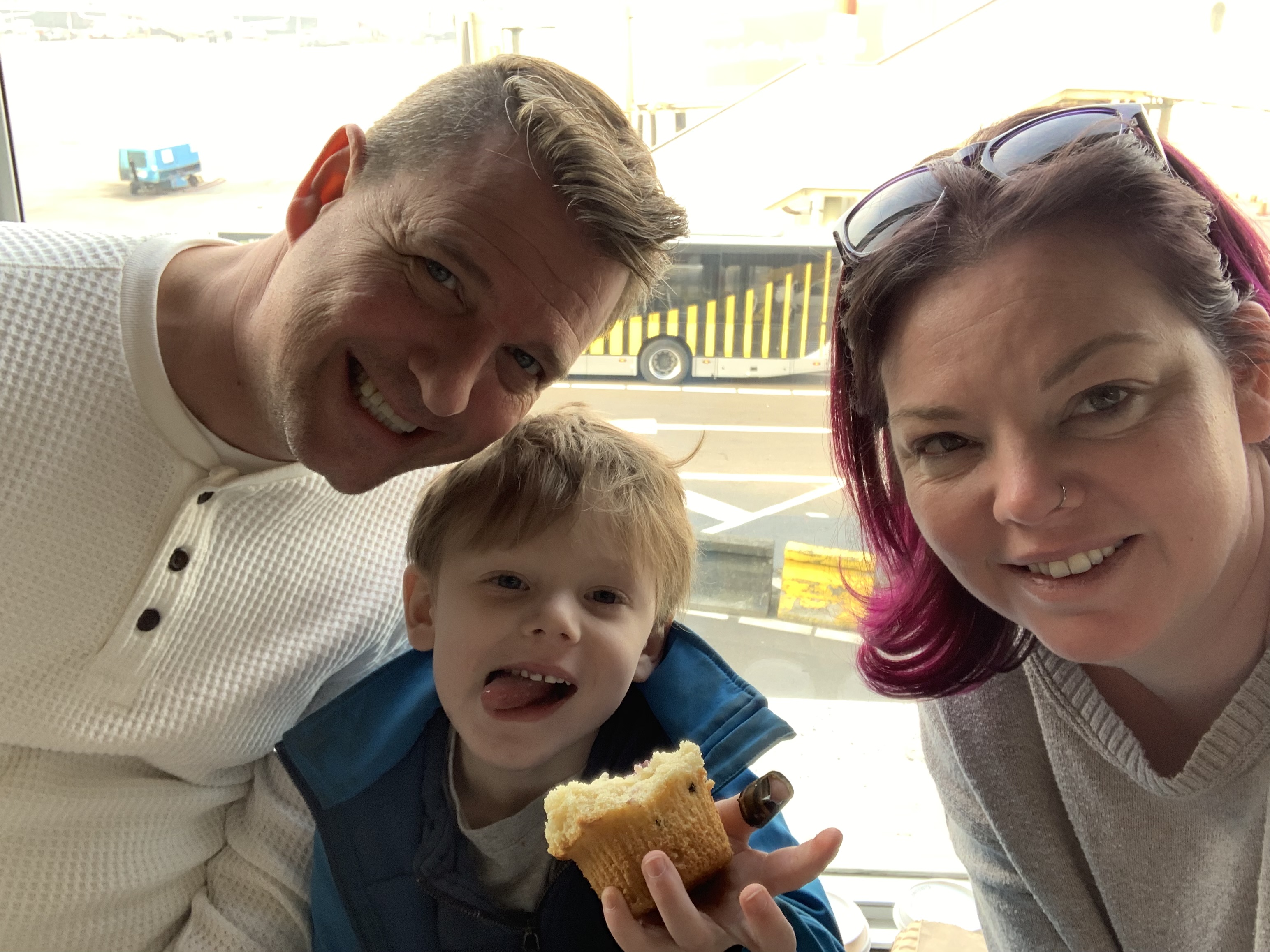 When you arrive at the Venice airport there are a couple of ways to get to Venice proper. There is a bus that cost about 6 euros, of course there is always a taxi, but we chose to take the Water Taxi it was about 25 euros for all of us. It was a great decision. The sun was shining and it was warmer than it was in The Netherlands; we could not have asked for better weather. We were happy. Time to drop our bags and get lost in this beautiful city.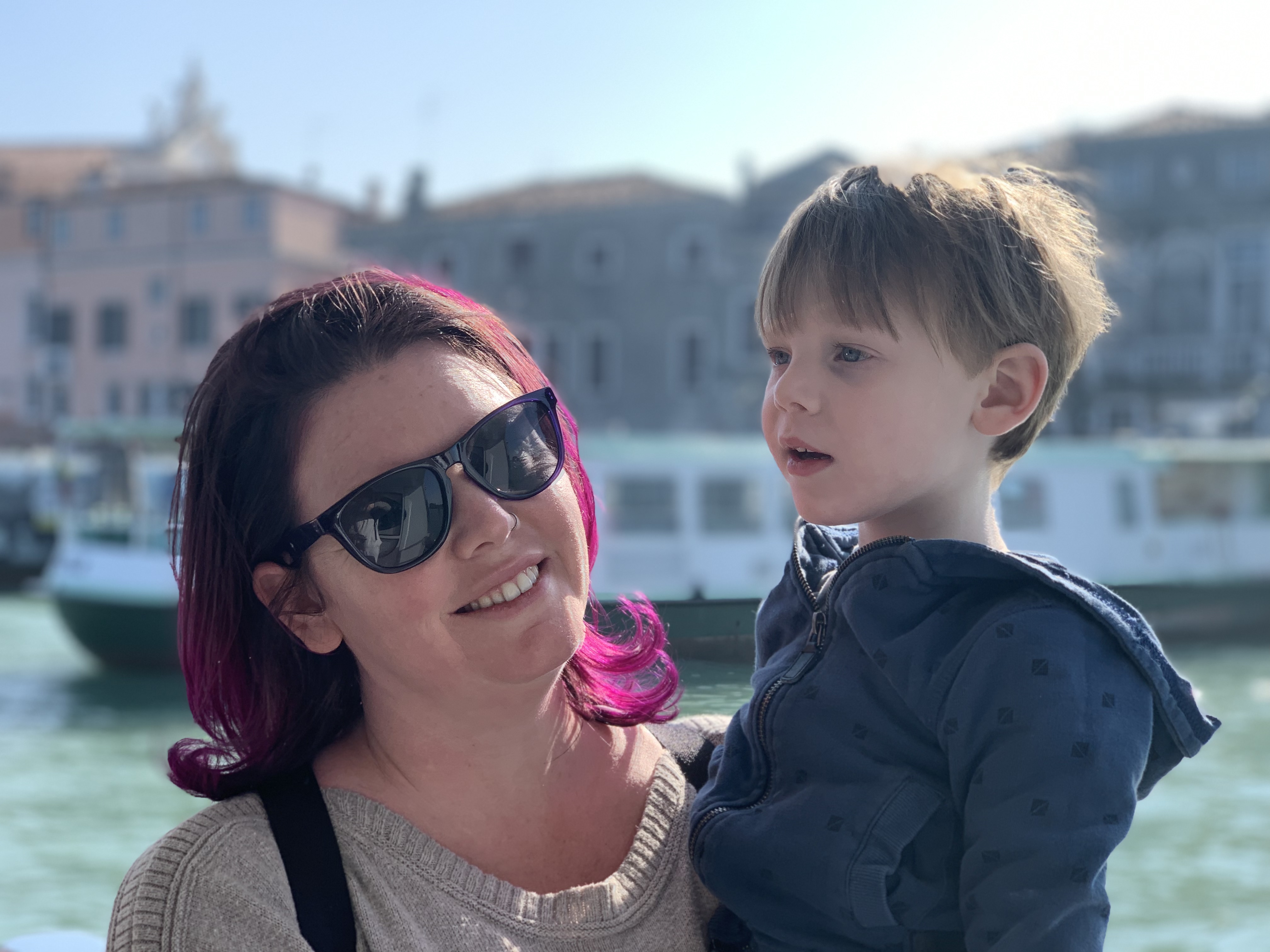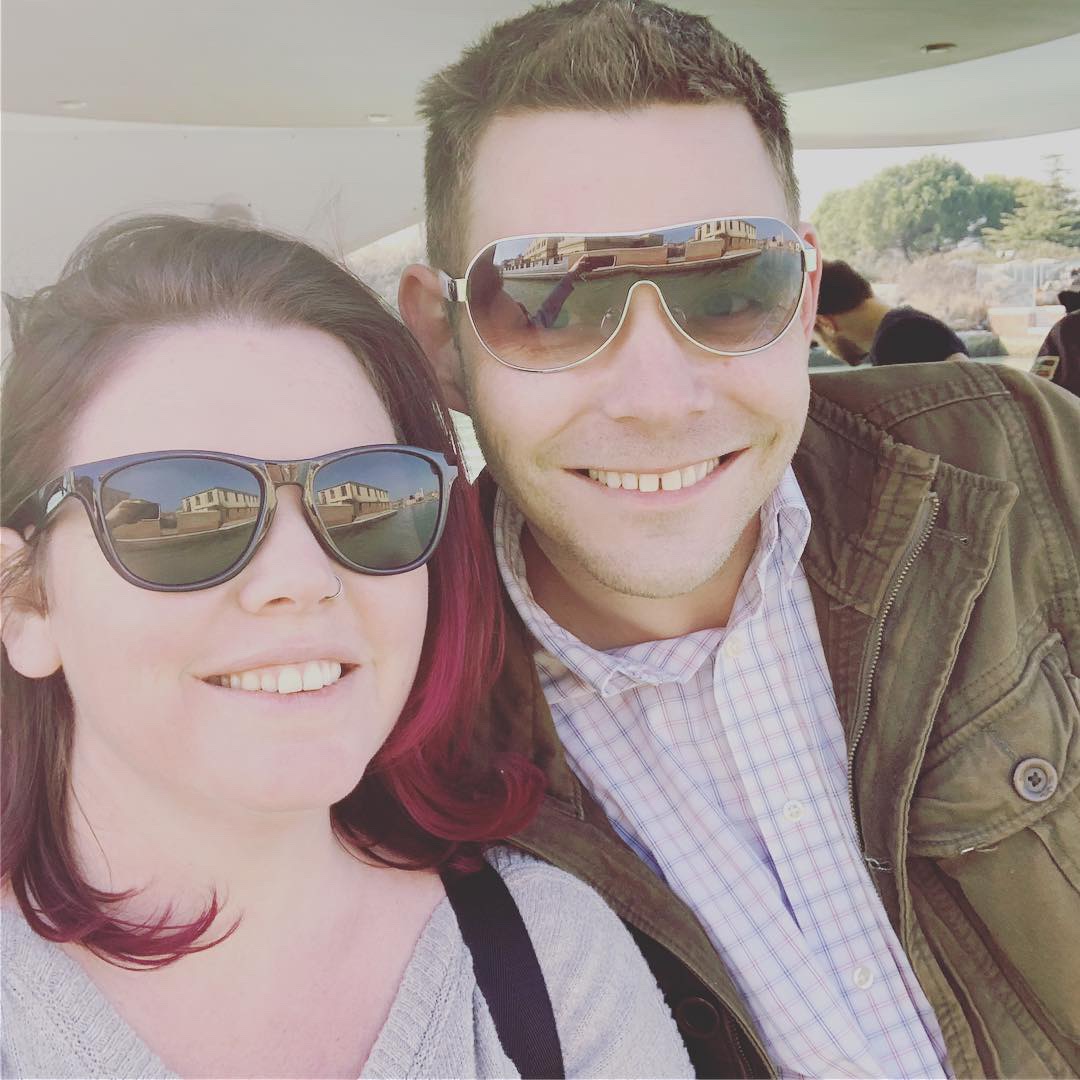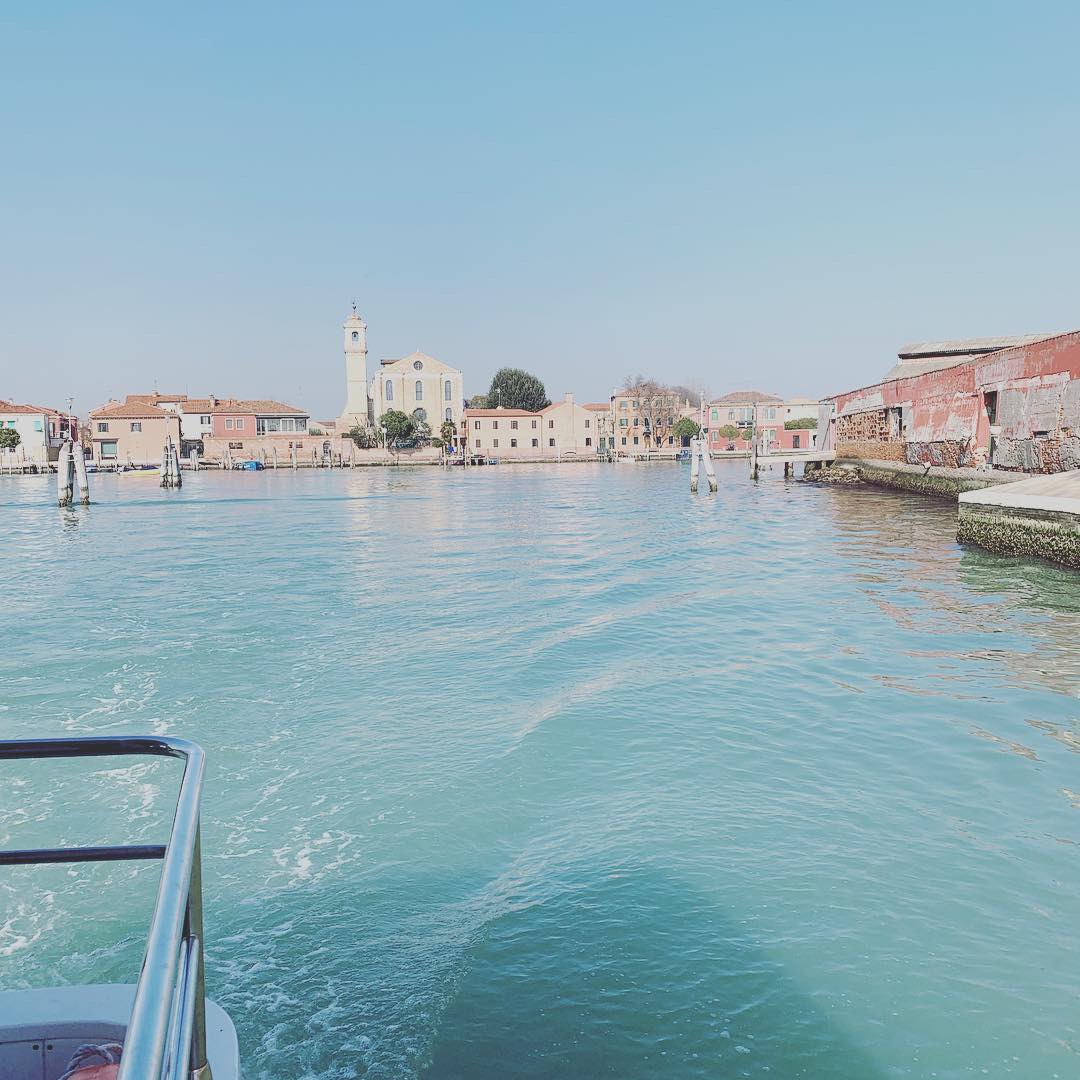 Venice has something magical about it. Being there during carnival was even more special. The culture, the costumes, the party in Piazza San Marco. We found the best little restaurant for an early dinner, had the whole place to ourselves. It was divine! Z could eat all the spaghetti his heart desired. Right next to the restaurant was a mask shop. Since we were in Venice, and, it was Carnival, we just had to get masks according to Z. I did not disagree. The Masks were beautiful. There were some so breathtakingly extravagant, and others that were simple beautiful. As much as I wanted an extravagant one, I had to be logical about it and found one that was just in the middle, it was perfect! After we all picked out our masks we continued to wander around to the Rialto Bridge, which was beautiful. I think it would have been good to go early morning when there wasn't a ton of other people all wanting to get the same picture, still it was beautiful. After grabbing our pictures we made our way to Piazza San Marco. We were not expecting what we walked into. There was a dj playing, it was all lit up, cocktail trucks, people dancing … it was incredible. We all treated ourselves, Z got a gelato, we had a limoncello spritzer and joined the dance party.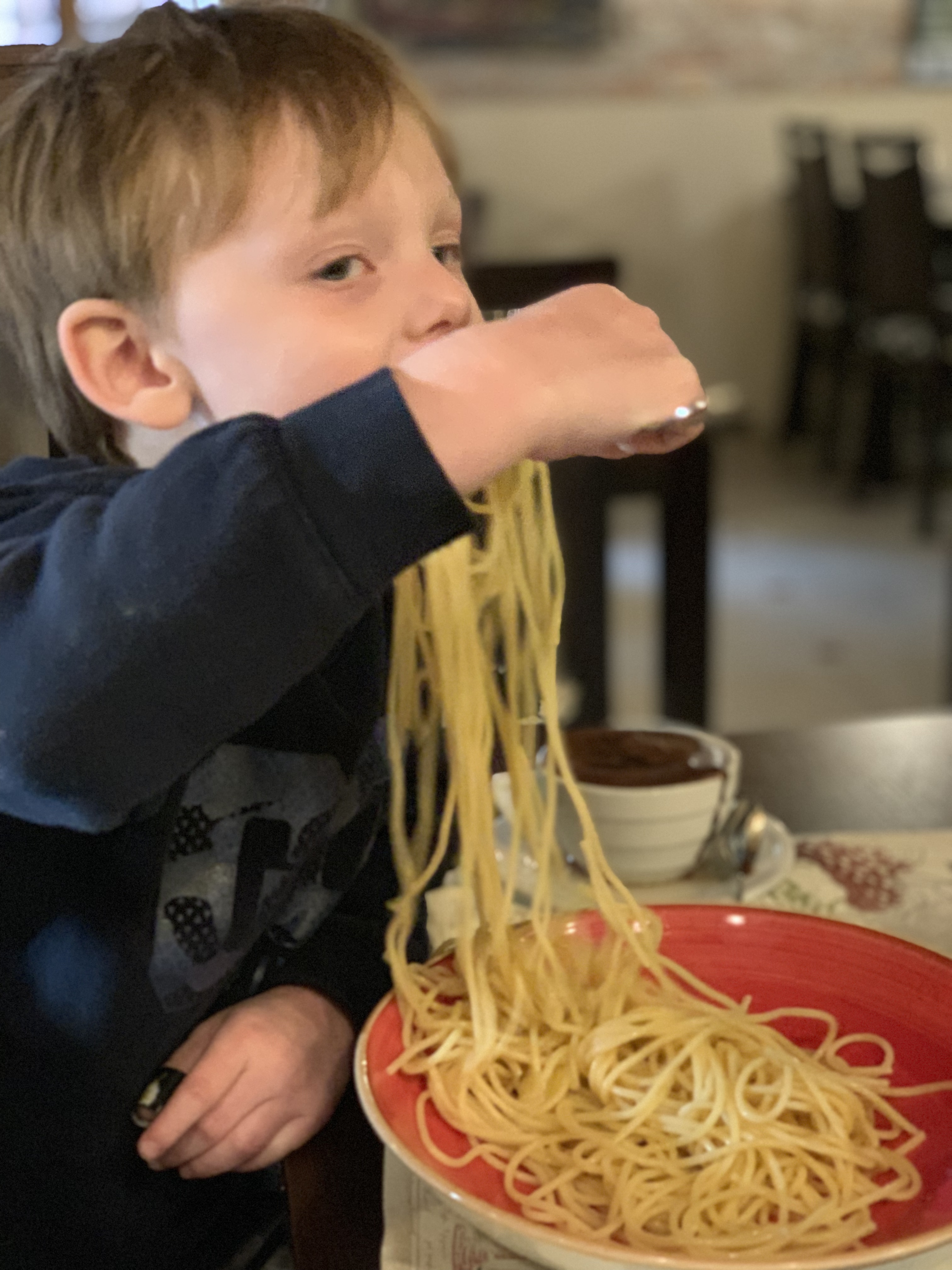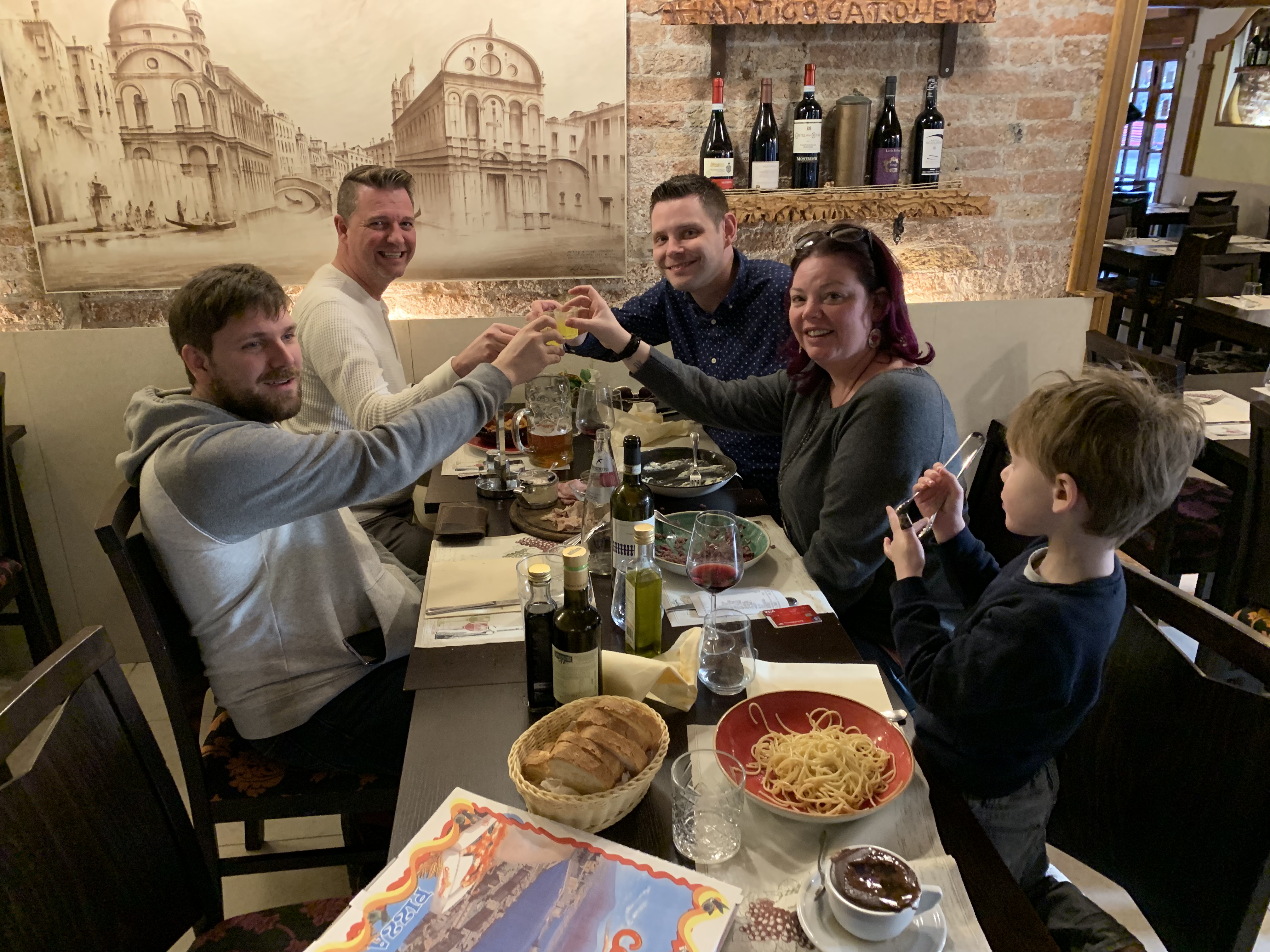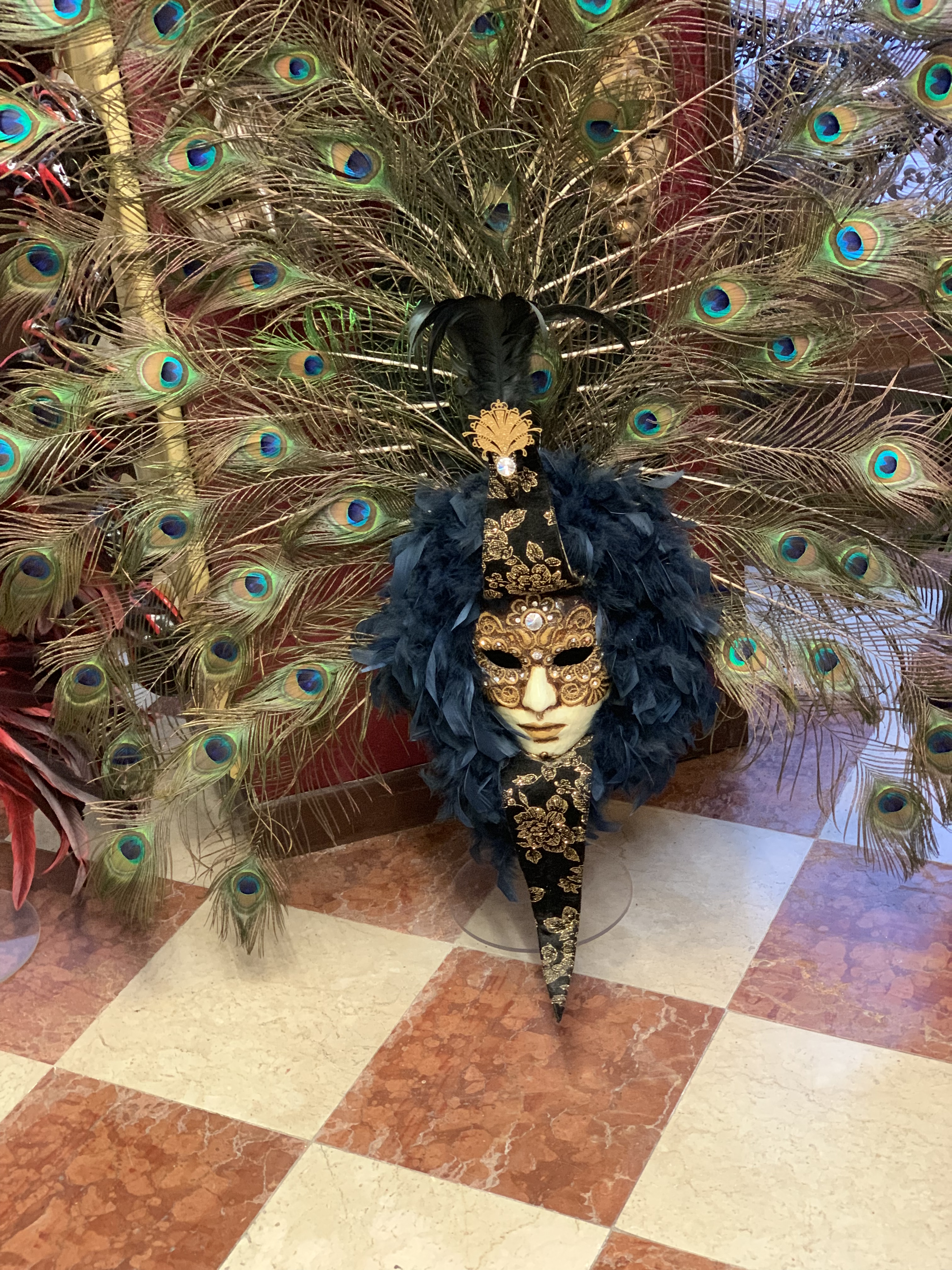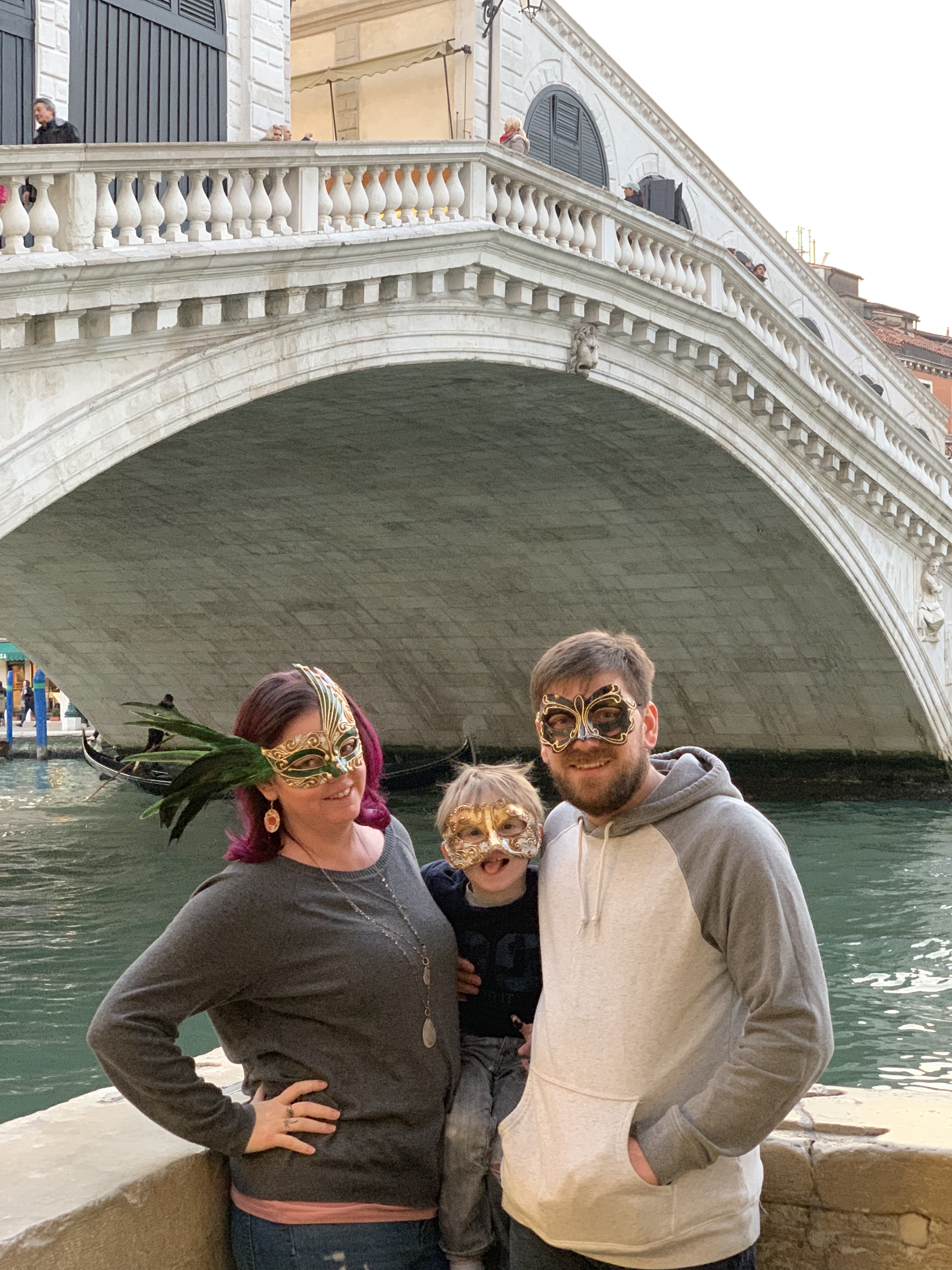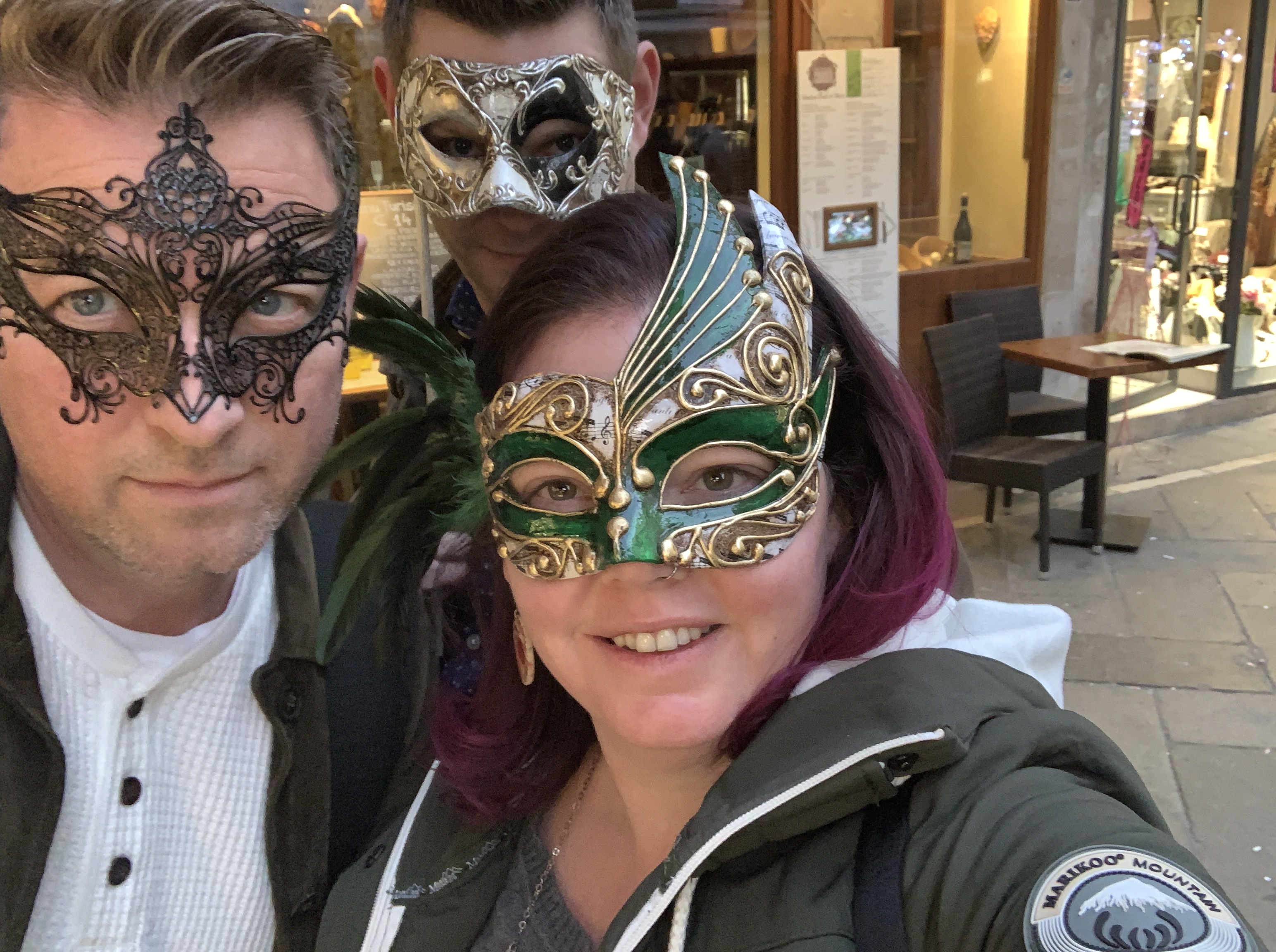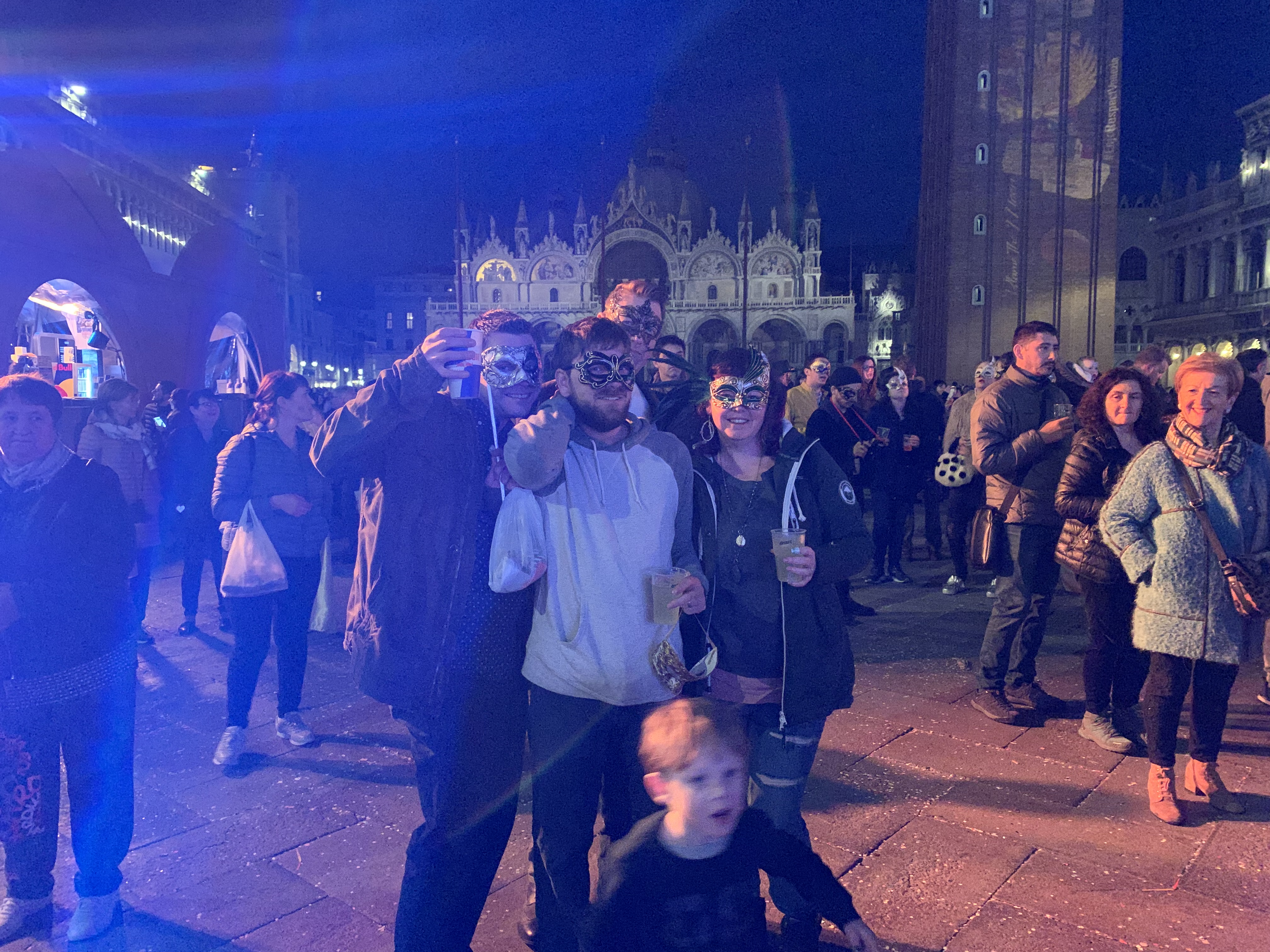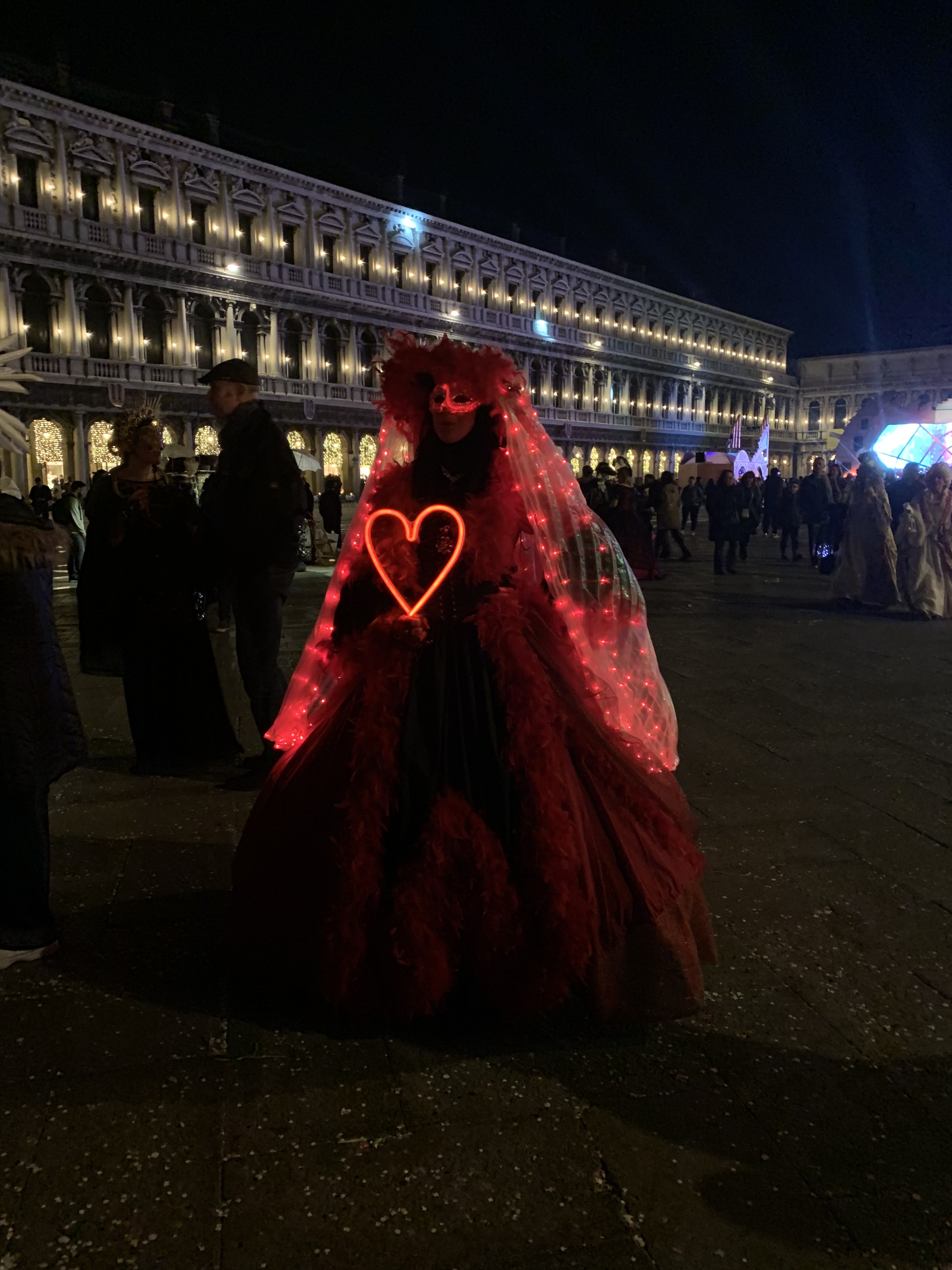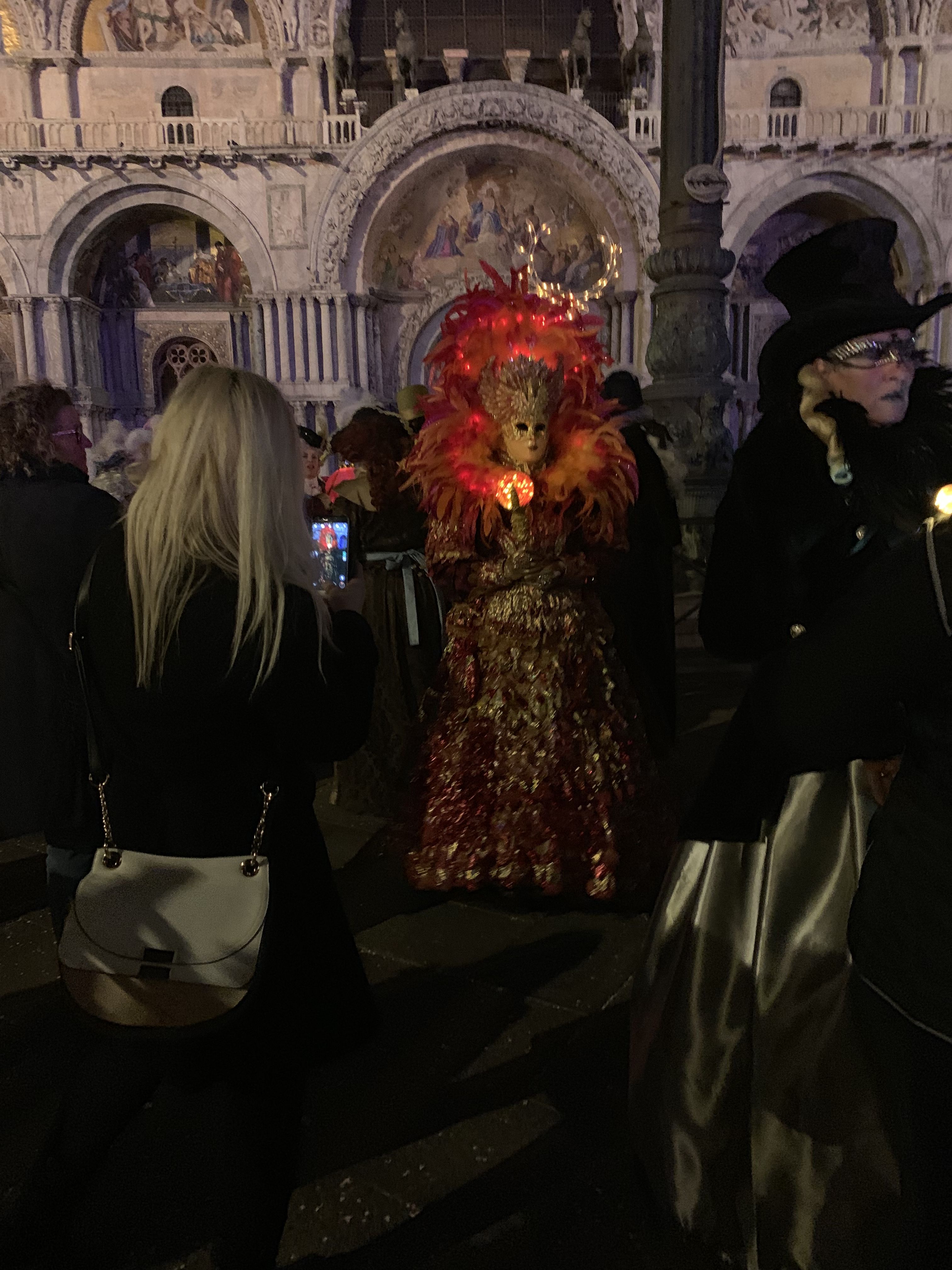 Our last day in Venice, we had a tour planned to go to Murano and Burano Island. I was looking forward to this more than anything. After a great night of sleep, we slept in a bit and were taking it easy until I checked my email and realized the tour was at 11 instead of noon like I had originally thought. Queue Home Alone morning, again. We quickly packed, showered, and got our luggage into the luggage storage. We were checking out because instead of staying the night in Venice, we were taking an overnight train to Munich. We rushed to the meeting point to find out we were 20 min late. Needless to say I was bummed. Shaw had some advice, "don't stress over something you can't control." Good advice, albeit frustrating to hear in the moment. So we spent our last day getting lost, and even took gondola ride.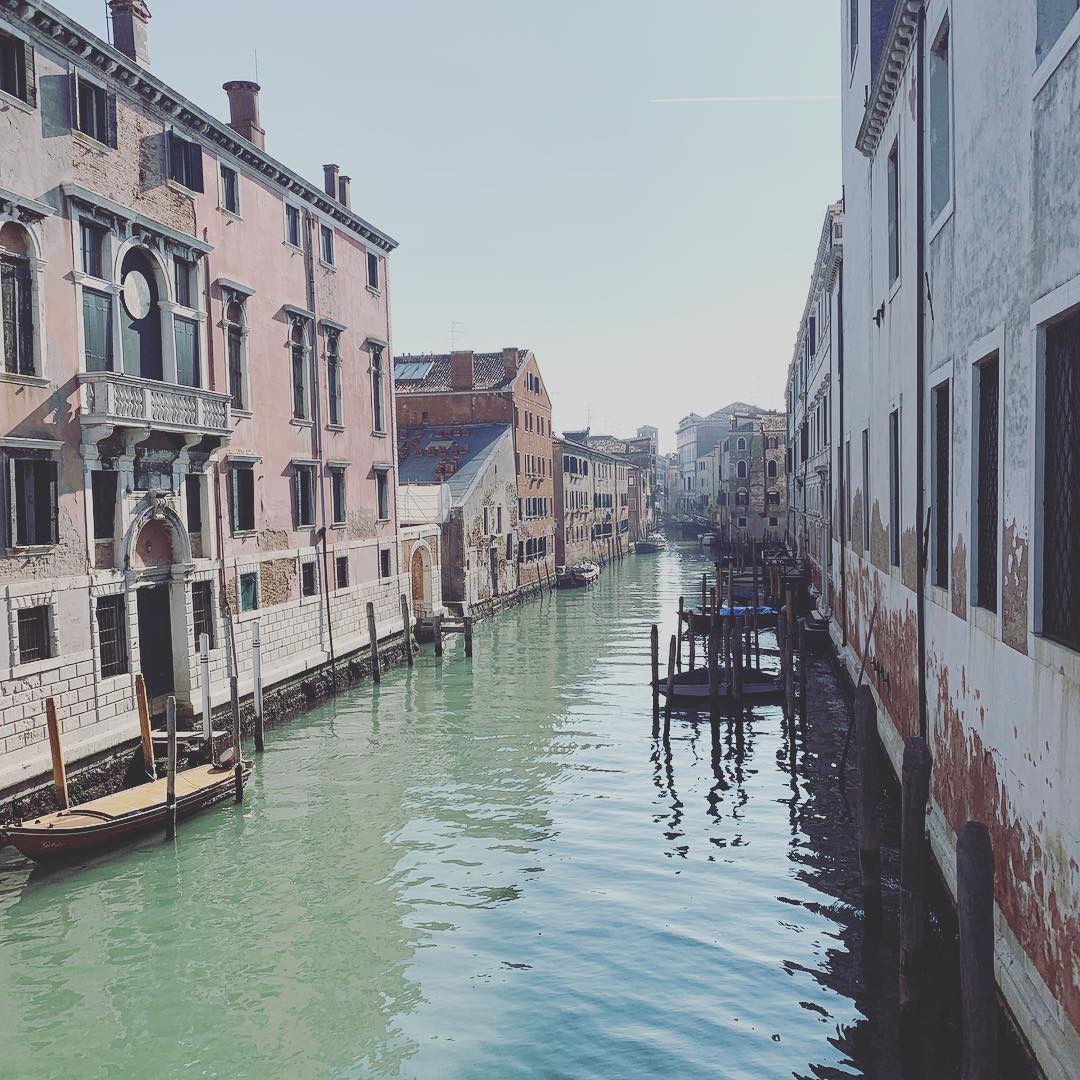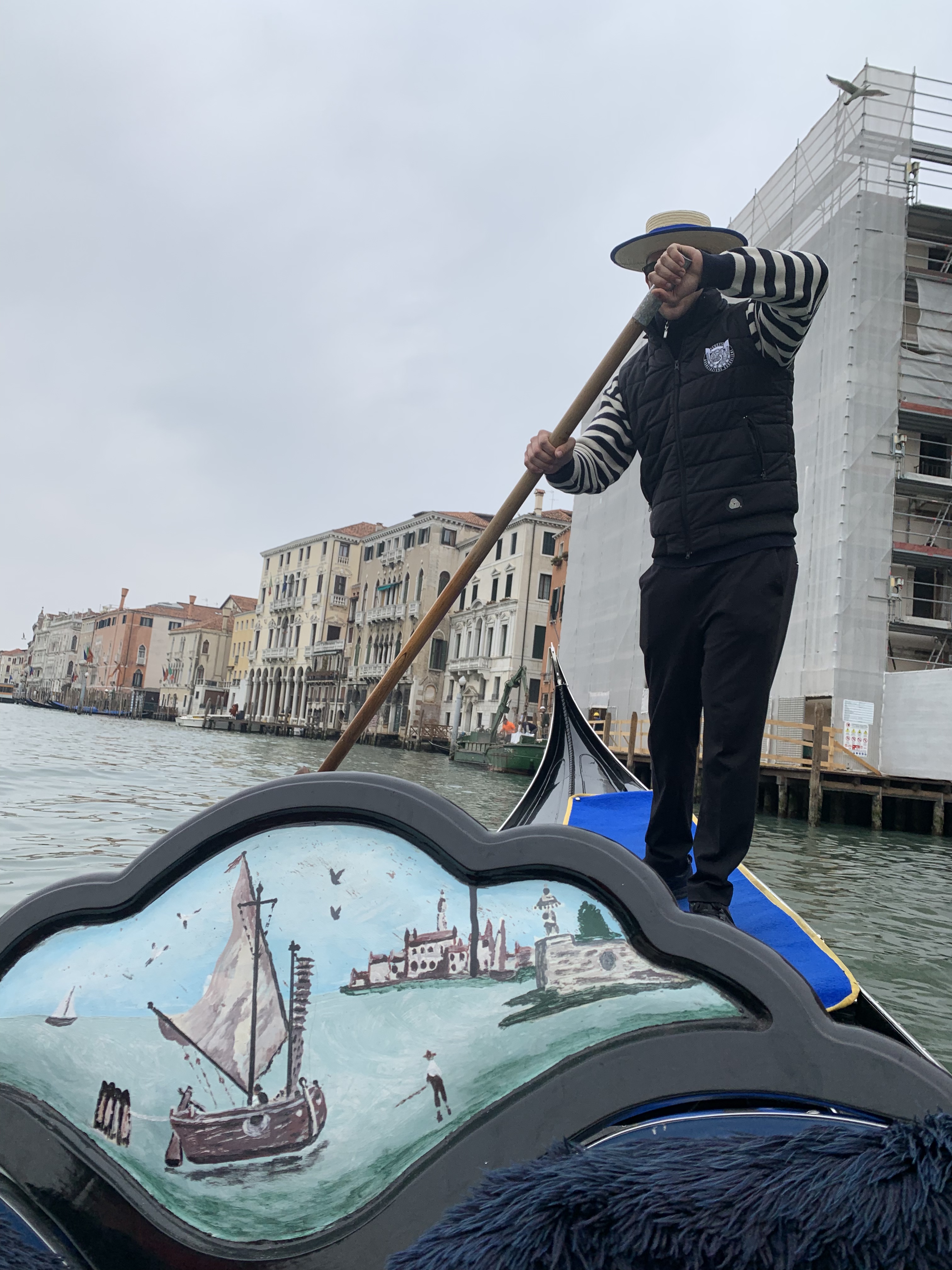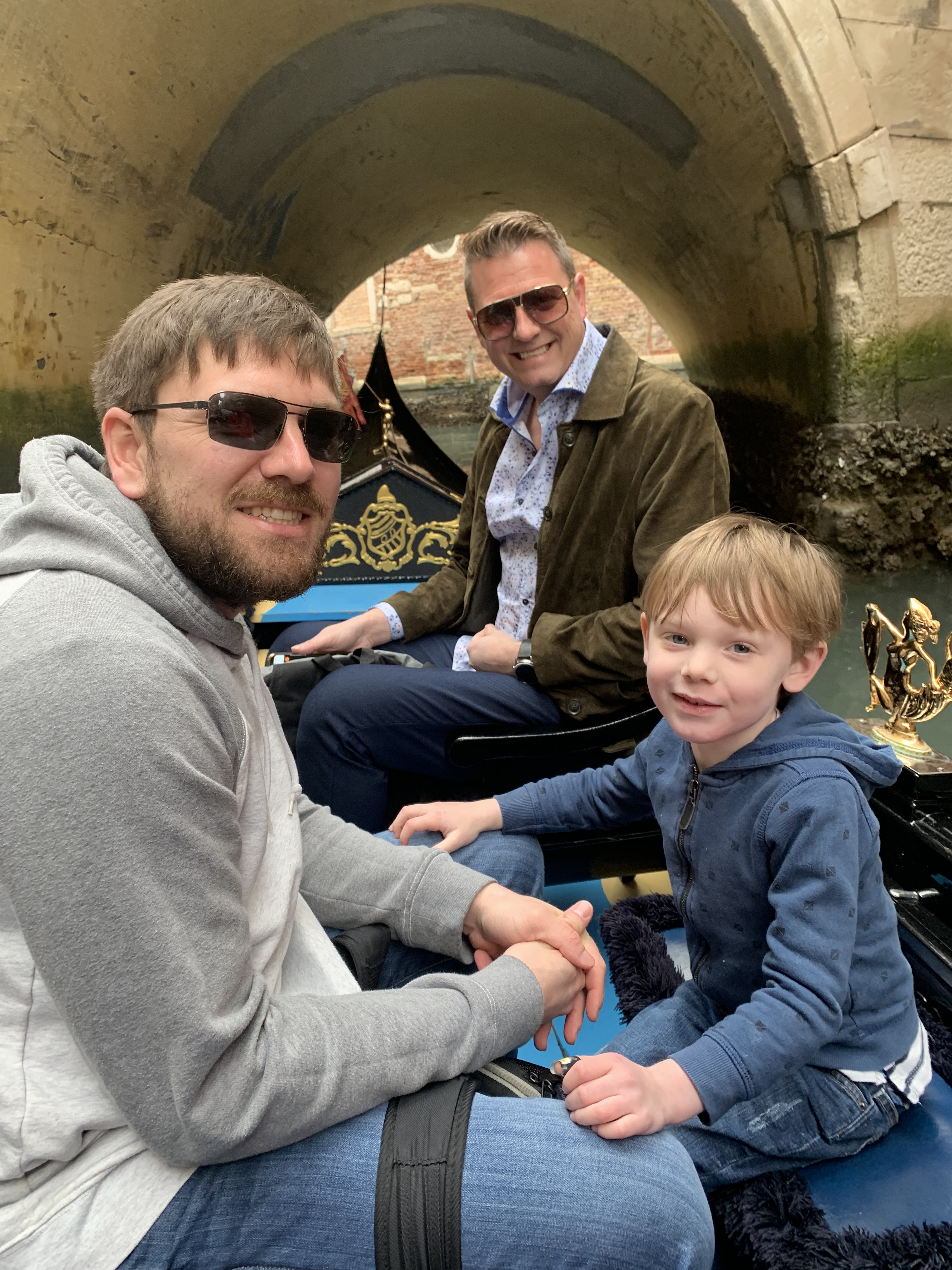 That night, after the most amazing dinner, we headed to the train station. Overnight trains are interesting. We splurged and got sleeper cars. There were two twin beds on top of each other, bunk bed style. We had a washroom in ours, which was nice. There was a welcome bottle of champagne and slippers! I have to say as small as the "room" was, it was comfortable. It would have been nice to have wifi, but we were sleeping anyway. Around 4:30 in the morning, passport control came through to check everyone's passport. There was no going back to sleep after that. We got to our the hotel in Munich around 7 am, prepared to drop our bags since check in wasn't until 3pm. Thankfully without even asking for it, we got a room right away. We were tired, in need of showers and some space at this point.
After resting and getting breakfast at the hotel, we finally decided to go to the BMW museum and Marienplatz. It was so cool to see the Glockenspiel! A trip to Munich isn't complete without a visit to Hofbrauhaus, the oldest beer hall in Munich. We had the biggest beer I have ever had! The pretzels were ok, not what I was expecting from a German beer hall. I have had pretzels at some great beer gardens in Germany that were delicious. At this point some of us were tired and needed to rest, Z was tired of walking so much, Rob wasn't feeling well and James wanted a nap so Shaw and I strolled around for the afternoon. It was nice to have some separation.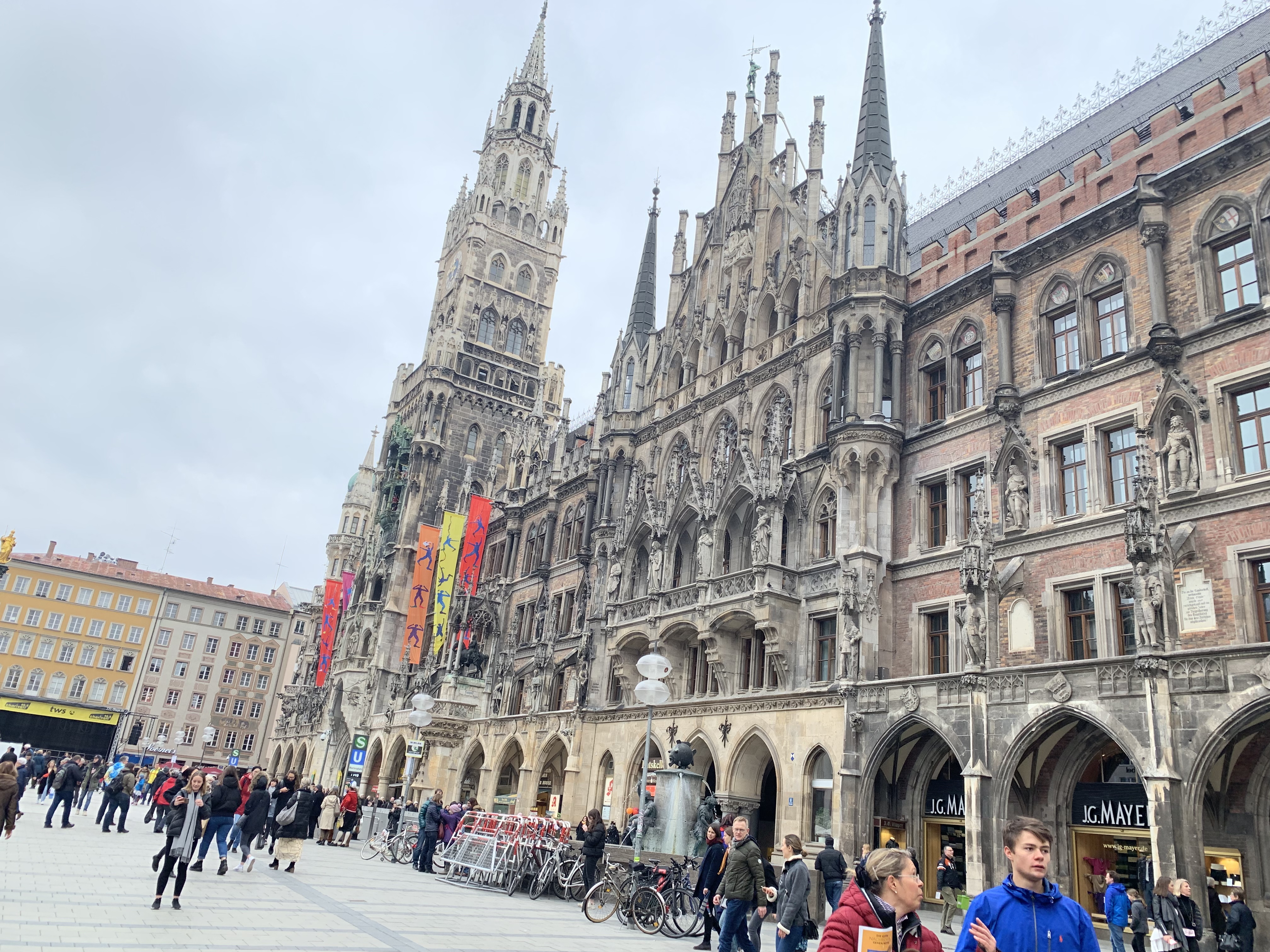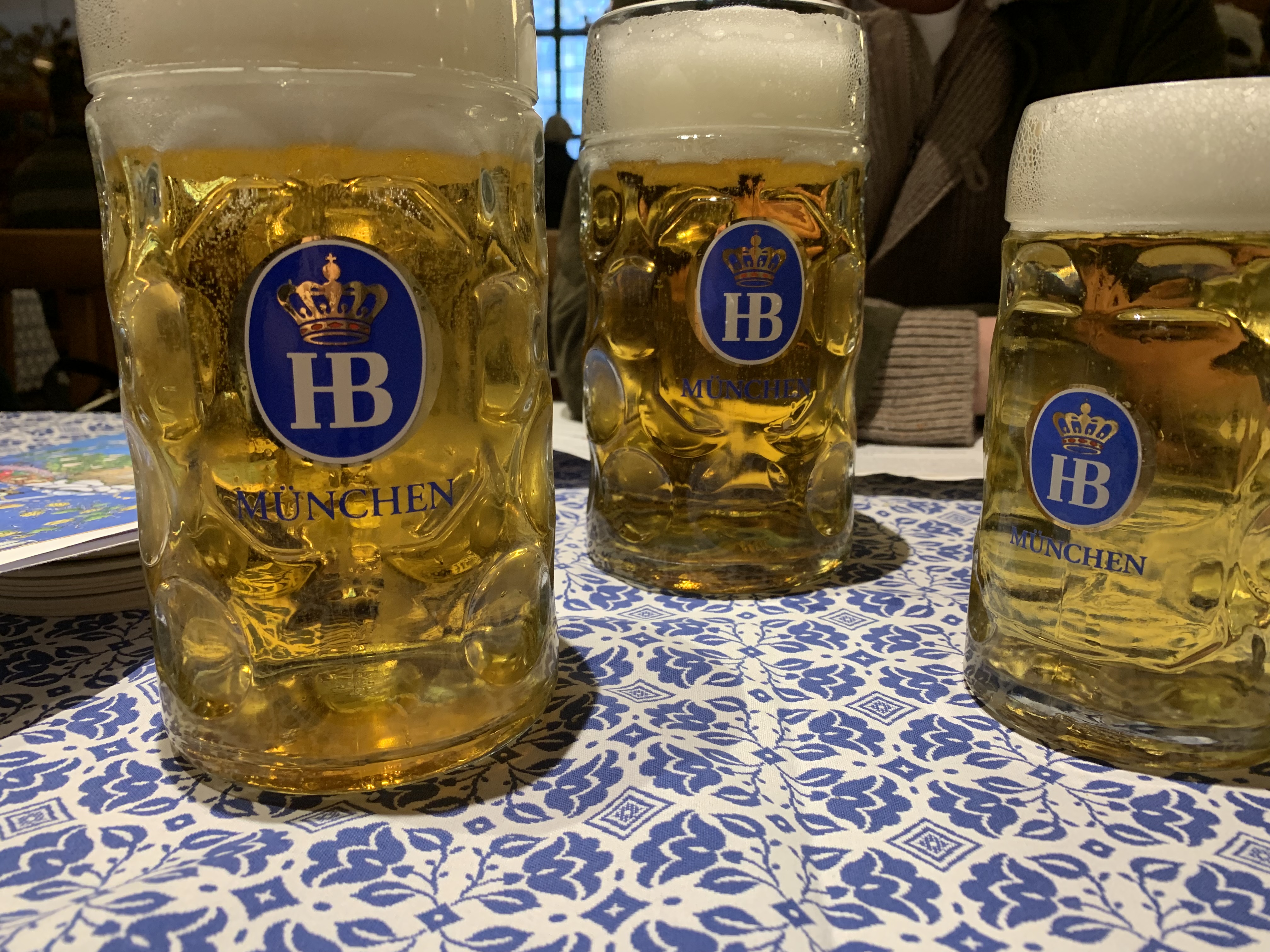 Our final day, we took a day trip to go see Neuschwanstein Castle. If you are going to do this, plan on it being an all day thing. You take a train to Fussen, then a bus to the village of Hohenschwangau. Once there, we had a great lunch with of course more beer. You can't take photos inside, but it was stunning. The story of King Ludwig II is fascinating.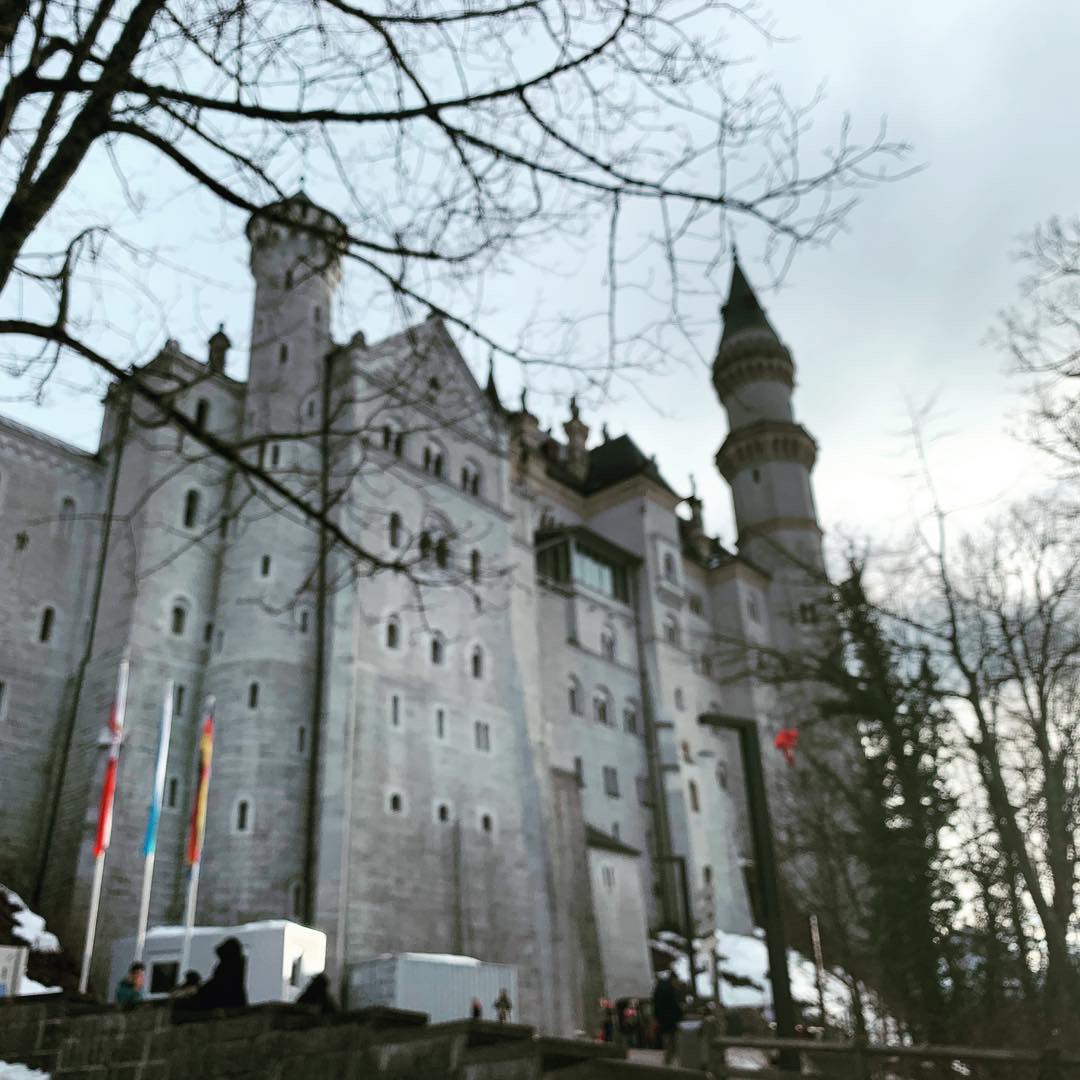 This trip was not perfect, but it was special, and full of good times. Things happen. Drama happens. People may argue. Not everyone has the same ideas of what is fun. Some people want to shop, others may want to go to a museum, or get lost just wandering around. That is ok. You're going to get on each others nerves sometimes. When it comes down to it though it's ok to be different. It's ok to split up and do different things. You have to remember it is everyone's holiday. If you do, and you accept the differences you may find yourself getting to know your friends on a deeper level, leaving the trip with a stronger connection that you did before. You may even find yourself sitting on a tarmac for two and a half hours at the end of the trip, due to high winds, saying "don't stress over something you can't control."
Stay tuned for more adventures of Rob, Z, and I.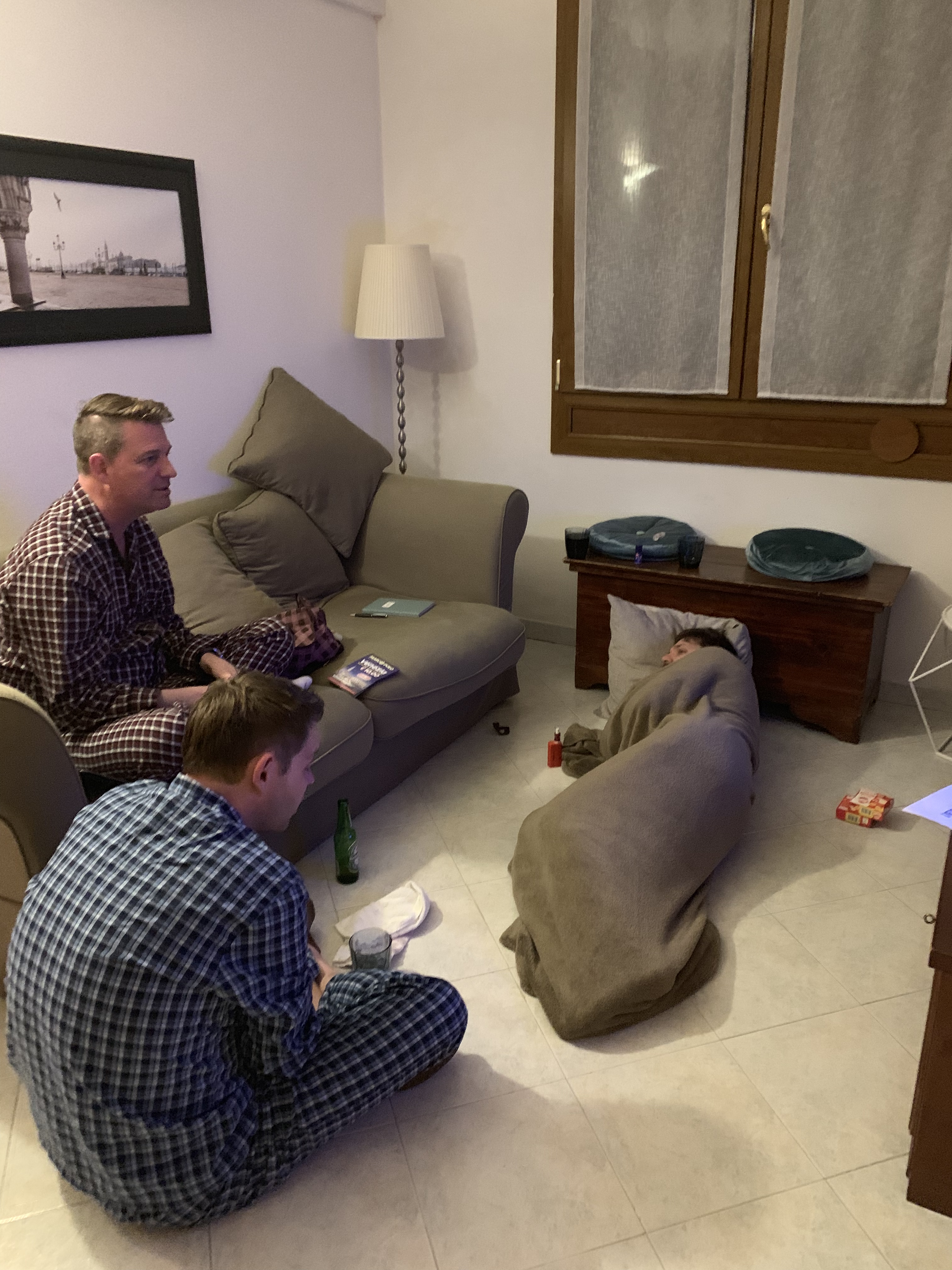 "As soon as I saw you, I knew a grand adventure was about to happen."

Winnie The Pooh