Travel and life has many unknowns. It's scary but a fact nonetheless. It can also be exciting, exhilarating even. We pick a destination, plan our itineraries, and book the flight, all the while understanding we can not predict everything that will happen. Still it is exciting. Then there are other times, when we decide it's time for a career change, experience lay offs, move to another city, state, or even country. It can be scary not knowing what the future has in store.
Since the last time I wrote, we have experienced a lot of uncertainties. Rob had a huge change in his career, just as I started my own company. When it all happened we had no clue what that meant for us. Would we stay here in our safe little bubble in the Netherlands, or would we move back to America. Would our visa's change, if and when, Rob started new job? It was a lot and, yes, it has been scary. We didn't know what we were going to do. We had savings that would last a while but not forever. Everything was hanging in the balance.
After Christmas, Rob started a new job and we are so grateful. Not only were we at the end of our savings, but that meant we got to stay here. While our lifestyles needed to be scaled back a bit, we knew how privileged we were to be able to remain here even if that meant little to no travel for a while. We were in a state of rebuilding.
The last few months, our life has felt like a bouncy ball. We've had everything from cancer scares, and loss of loved ones, to more exciting things, such as friends moving from the US to here, and completing my Yoga certification. It's been a whirlwind of events.
In April, our great Friends Maria and Bruno came for a quick visit from Germany. We were so excited we had not seen them in person since we traveled to Croatia together, back in 2019. They flew in for a short weekend visit, we took them on a canal cruise, had amazing meals, late night chats … it was lovely. When they asked about our up coming travel plans and we explained everything to them, they invited us to stay at their apartment in Berlin. Sadly the week we could go, they wouldn't be there, but we were excited we were going to get to travel.
We decided to take a train because it is way cheaper to travel this way. Especially after covid, flights are insane! It was a comfortable and smooth, 7 hour train ride. When traveling by train the best tool is the app TrainLine. Also a great blog to consult is The man in seat 61. .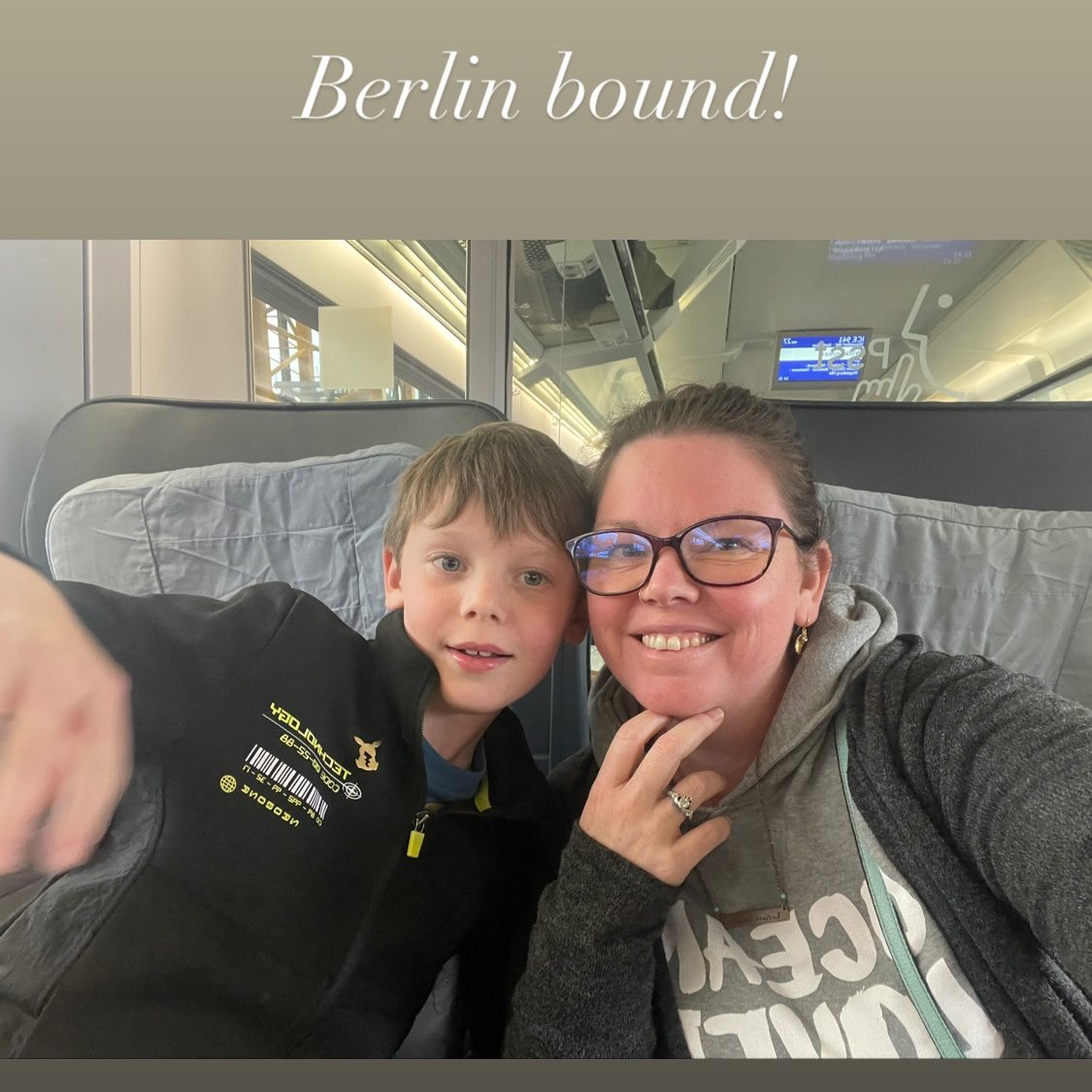 We arrived at Maria and Bruno's apartment on a Saturday, around 8:30 in the evening. Thankfully, there was a grocery just down the block that was open late. One thing you need to know about Berlin: well Germany as a whole, nothing is open on Sunday's. Not even groceries. Since we were very much on a budget we planned to have almost every meal at home.
Berlin is a great city to visit if you are traveling on a budget. For a major city it is pretty inexpensive. It is also a cash economy. Make sure you have cash everyday you go out! Even the touristy things are affordable. Our first day the plan was to get up early have breakfast and check out the World of Garden's. While getting ready I heard a loud crash followed by Rob asking Z if he was ok, then loud sobbing. I ran to see what happened, and in true Z fashion, he was playing and wanted to jump over the "lake" (a blanket that was lying on the floor). He made it over the "lake" and didn't realize that the sliding glass door was closed, and crashed into it. So our plans were paused while we waited to see if his toe was sprained or just really sore. After taking some paracetamol, and staying off of his foot, Z was able to walk and get his shoes on. He was ok, so finally we were off to the Gardens.
The World of Gardens is exactly that, A huge park that showcases Gardens from around the world. When you arrive you take a cable car up to the entrance. The views are incredible. You can easily spend all day here. At the beginning there is a restaurant that looked ok, but I would suggest skipping that and going on to explore. In each Garden there are cafe's that serve up cuisine from the country of origin. For example the English Garden served up fish and Chips. Some of our favorites were the Chinese and Japanese gardens, the Water Garden, Jewish Garden and the Rainforest. They also have an amazing playground right in the center, and a maze that will keep the kids busy for hours. Also, check out the painted bears: there is one for every country. Just remember what I said about having cash on you! We couldn't get anything, no food, water, ice cream, nothing. While you can book your tickets online, you need cash to pay for anything inside the Garden. Thankfully I had bottles of water and protein bars in my backpack! It was a lovely day that only cost us about 40 euros.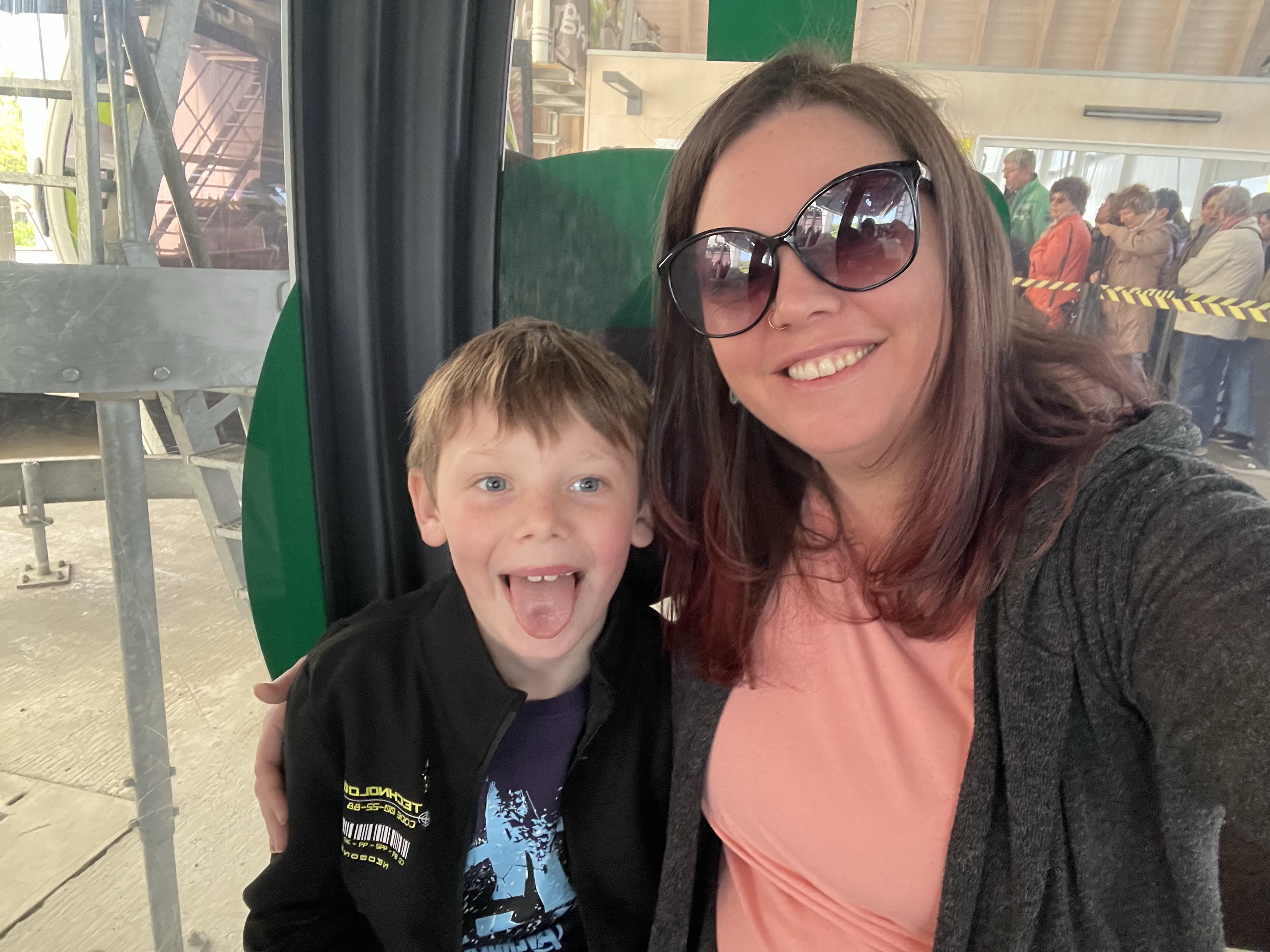 The Next day was May Day in Germany, everything was closed again. So we decided to have a free day. After breakfast at the apartment, we headed to the the Berlin Wall Memorial. It is an area where part of the Berlin wall still stands. It was very somber. From there, we made our way to Brandenburg Gate. According to google maps, it was a 30 min walk, which was fine, because it was a beautiful day. It ended up taking an hour but we had an ice cream stop along the way, so it wasn't so bad.
After admiring the Gate we made our way to this little stand on the edge of the park. When in Berlin, you have to eat Curry Wurst. It happens to be one of Rob's favorite foods too! The name of the stand is simply WURST:-), It is one of the oldest curry wurst stands in the city and the best we had. There are several picnic tables where you can sit and enjoy your wurst and pommes (fries) before exploring further. As I said earlier, we wanted this day to be mostly free with the exception of lunch so as we ate we looked on the map and realized we were on the edge of the Tiergarten. We decided to go check it out. We were so surprised at the sheer size of the park. It was surrounded by huge mature trees so you had the feeling of being in a forest, in the center of Berlin.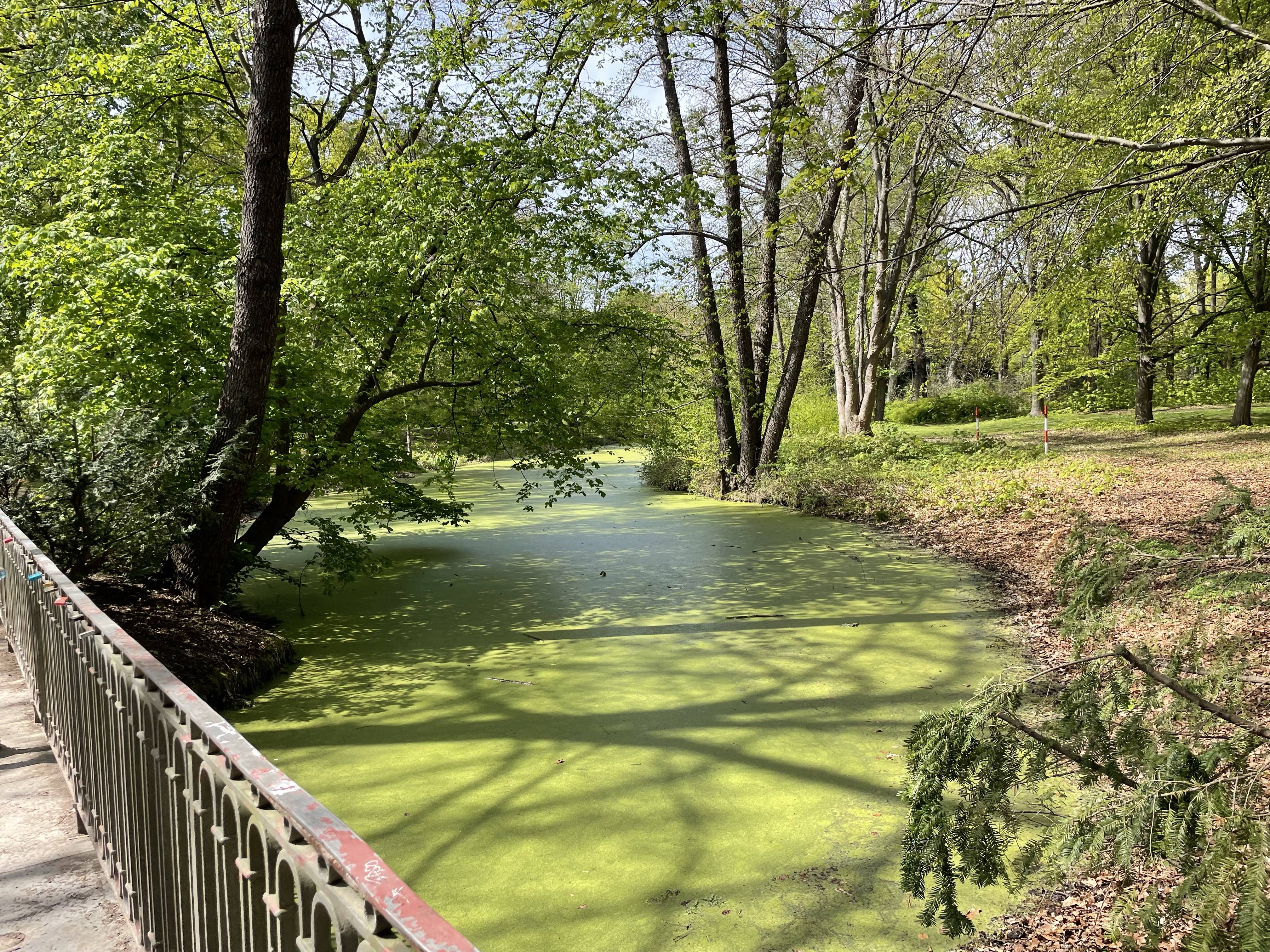 We hiked around for a bit and came upon Victory Column. It was built I 1873 and is a beautiful monument. For four euros you can walk up the many, many, many stairs to the top. If you know anything about Z, you know he LOVES to climb literally anything he can. So we payed and started our climb. Halfway up there is a large area with a nice view. If I am being honest I wanted to stop there and and head down. When your kid wants to go to the top you don't discourage it, you put on your big girl pants and keep climbing. The top is a very tight squeeze when it is busy but the view was incredible. We spent about 3 hours hiking and exploring the park. Followed by dinner at Brick and Mortar a small spot near the apartment with amazing gourmet sandwiches and wine.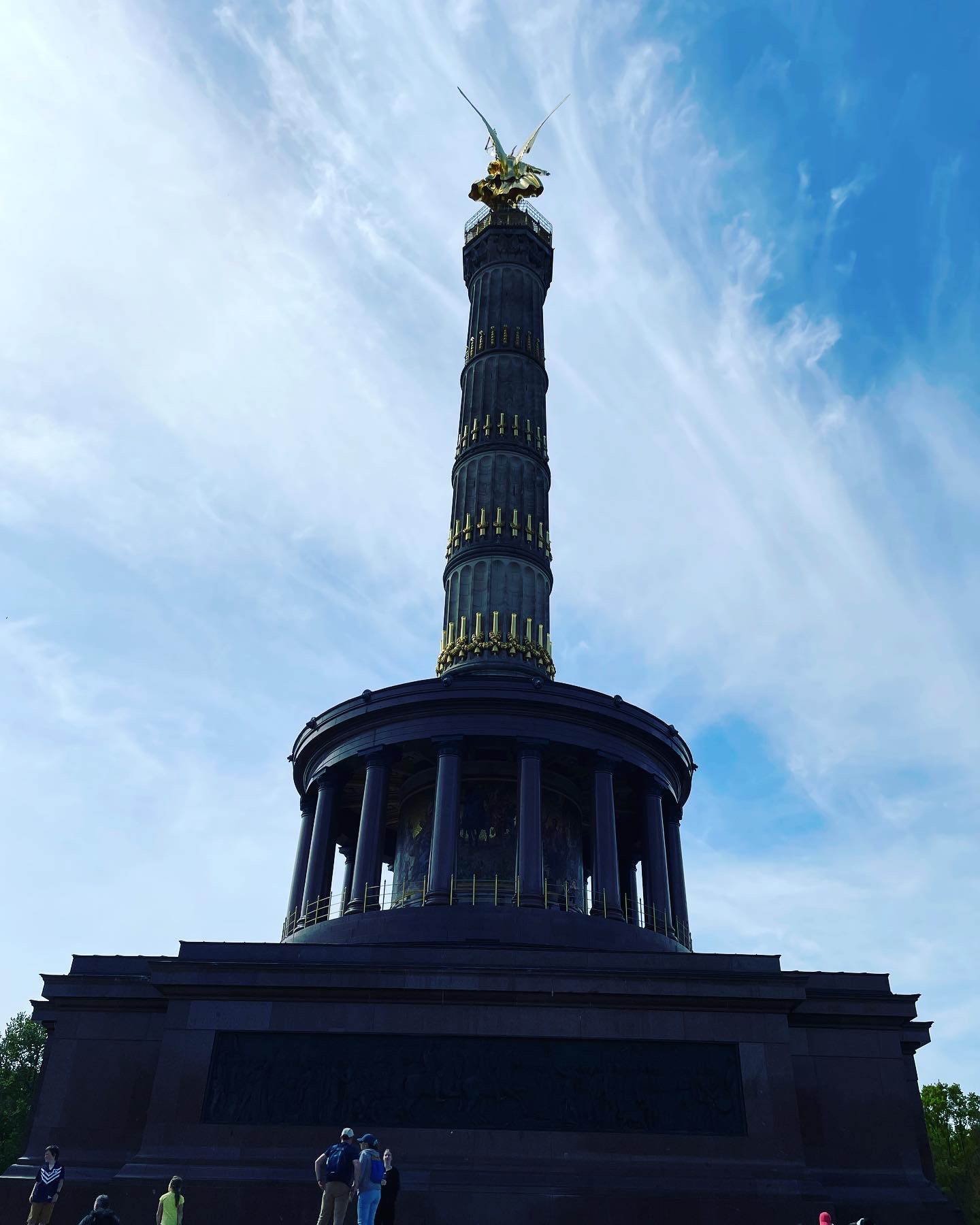 Our next day was super chill. Rob had some work to do, so Z and I went and explored the neighborhood. Followed by me taking a nap, which I NEVER do. That evening we found a bbq spot called Black Beards BBQ Factory that had high reviews and was said to be just as good as bbq from back home, which I have to say we miss and can not find here. Proper pulled pork or brisket is a favorite of ours. It did not disappoint. I highly recommend when visiting. Things to note, From the train station it's a 13 minute walk, which isn't bad at all. The walk may feel a bit sketch but it's safe. Just make sure you have cash on you because they do not take credit cards. You may find yourself, like us walking back to the train station to find an atm and walking back. If you have a car that is the best way to get there. The food and service was worth the adventure though. Dinner was followed by an evening at the movies watching Super Mario Bros.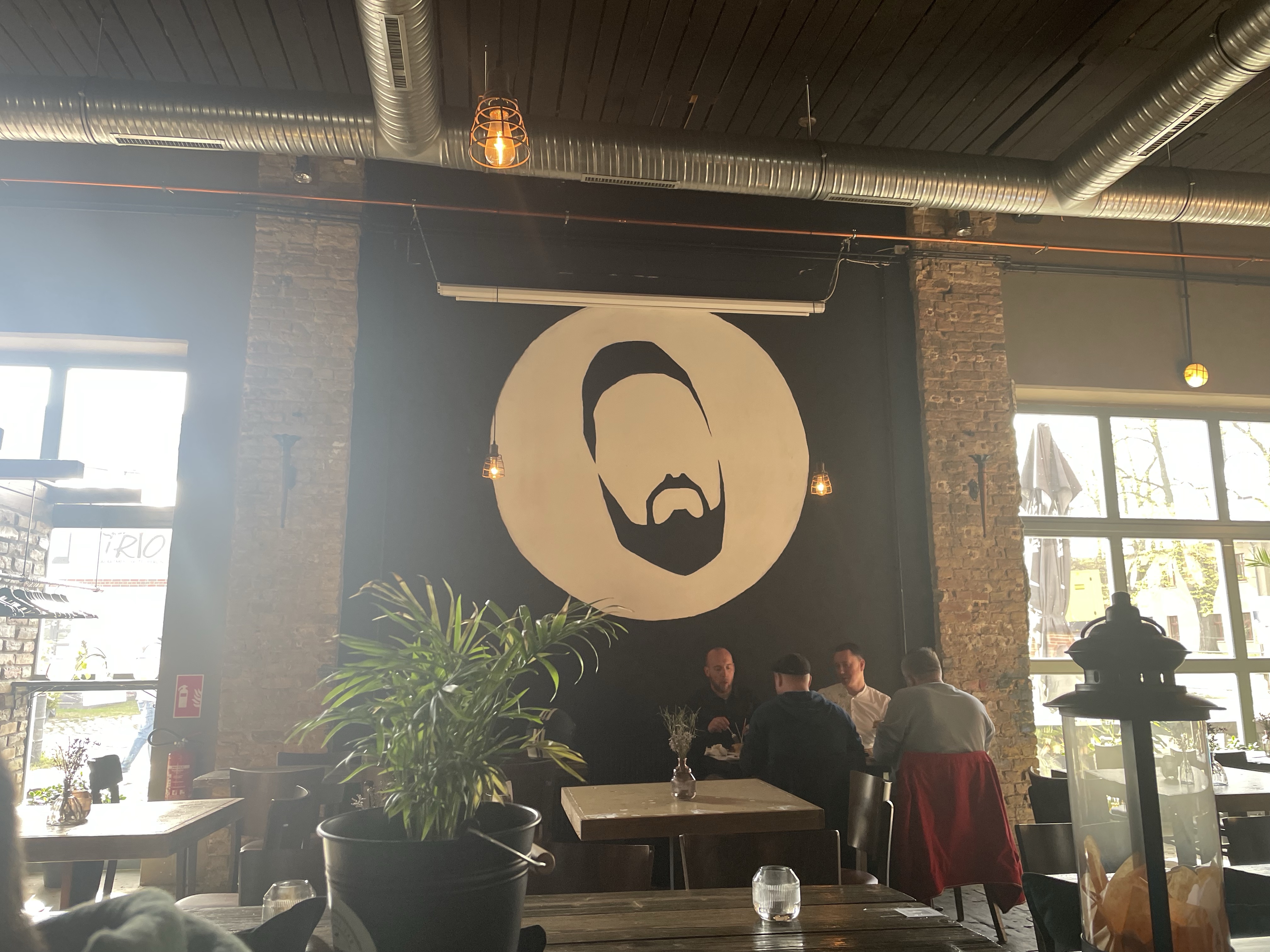 The next day, I took sometime for myself and got a haircut. We discovered this food hall called Manifesto. It was the most well organized food hall we had been too, and we have been to a lot! I got tacos and a margarita which were so yum. Z got sushi and Rob got more bbq. We were all very happy with the food. After we went to the Spy Museum, which I highly recommend for people of all ages. We all loved it. The laser maze was a big hit: we did it at least three times each. That evening we took it easy and made dinner at the apartment with a movie night in. Maria also came home for a night so it was nice to have some wine and catch up with her.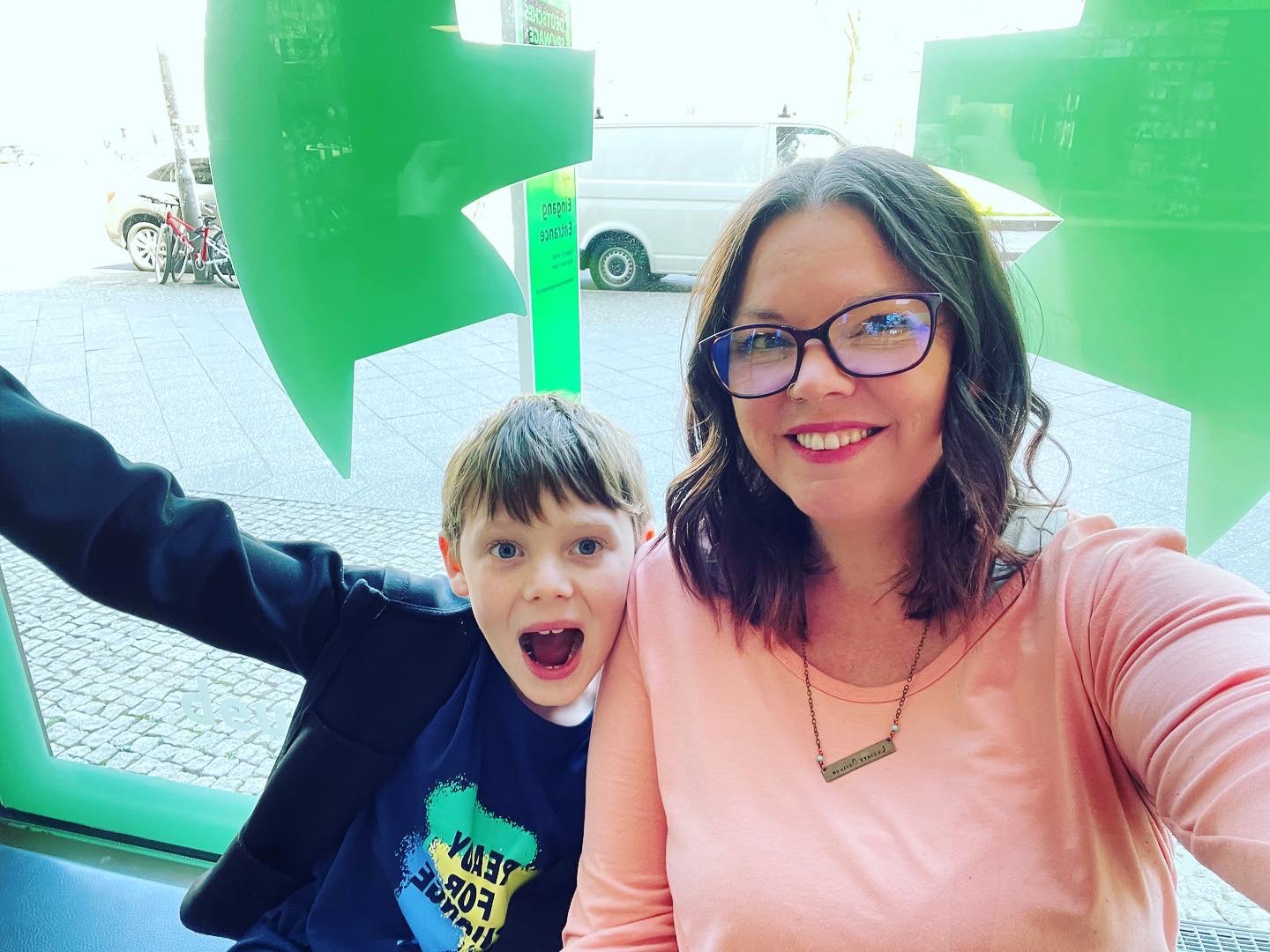 Our final day we wanted to go to the East Berlin Gallery. It's a part of the wall that still stands. Artist from all over the world have been commissioned to paint beautiful murals on sections of the wall. The wall lines a small park that is on the river. We walked around and admired the beauty of the murals and the Cherry Blossom trees, I could have laid under those trees all day. Alas it was on to discover another park. So we hopped on a train and headed to Victoria park. In my research I saw a photo of a waterfall and had to go. After exploring some of the park we made our way to the waterfall. The photos I saw did not do it justice. The waterfall was breathtaking. We stayed there hanging out on the rocks and enjoying the sounds for a while before heading to our next park.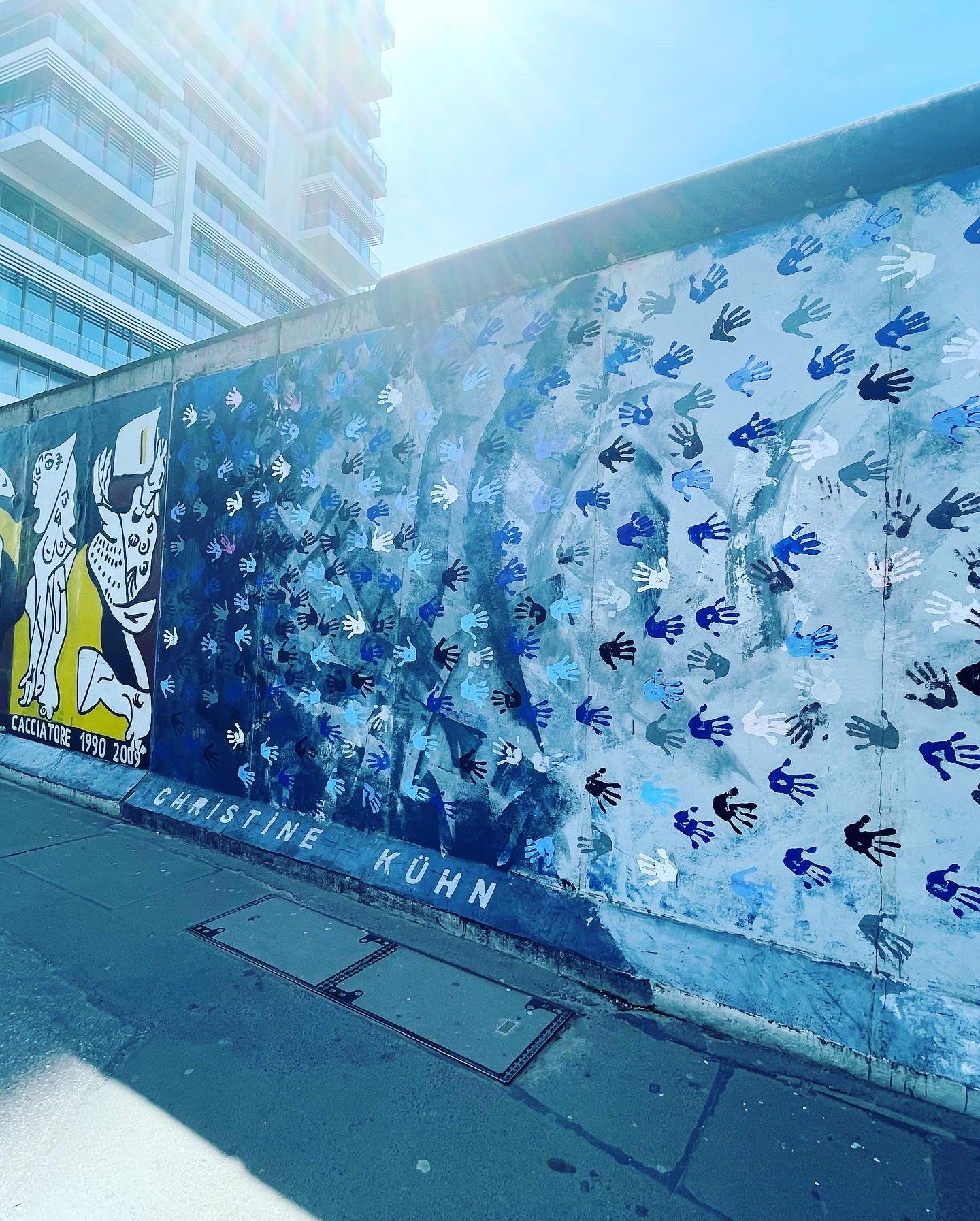 We saved the best restaurant for last. Some friends of ours who had been before recommended Umami. An Asian Fusion spot in a trendy neighborhood. We walked around checking out some of the local shops and made our way to Umami. The food was amazing and the service was top notch.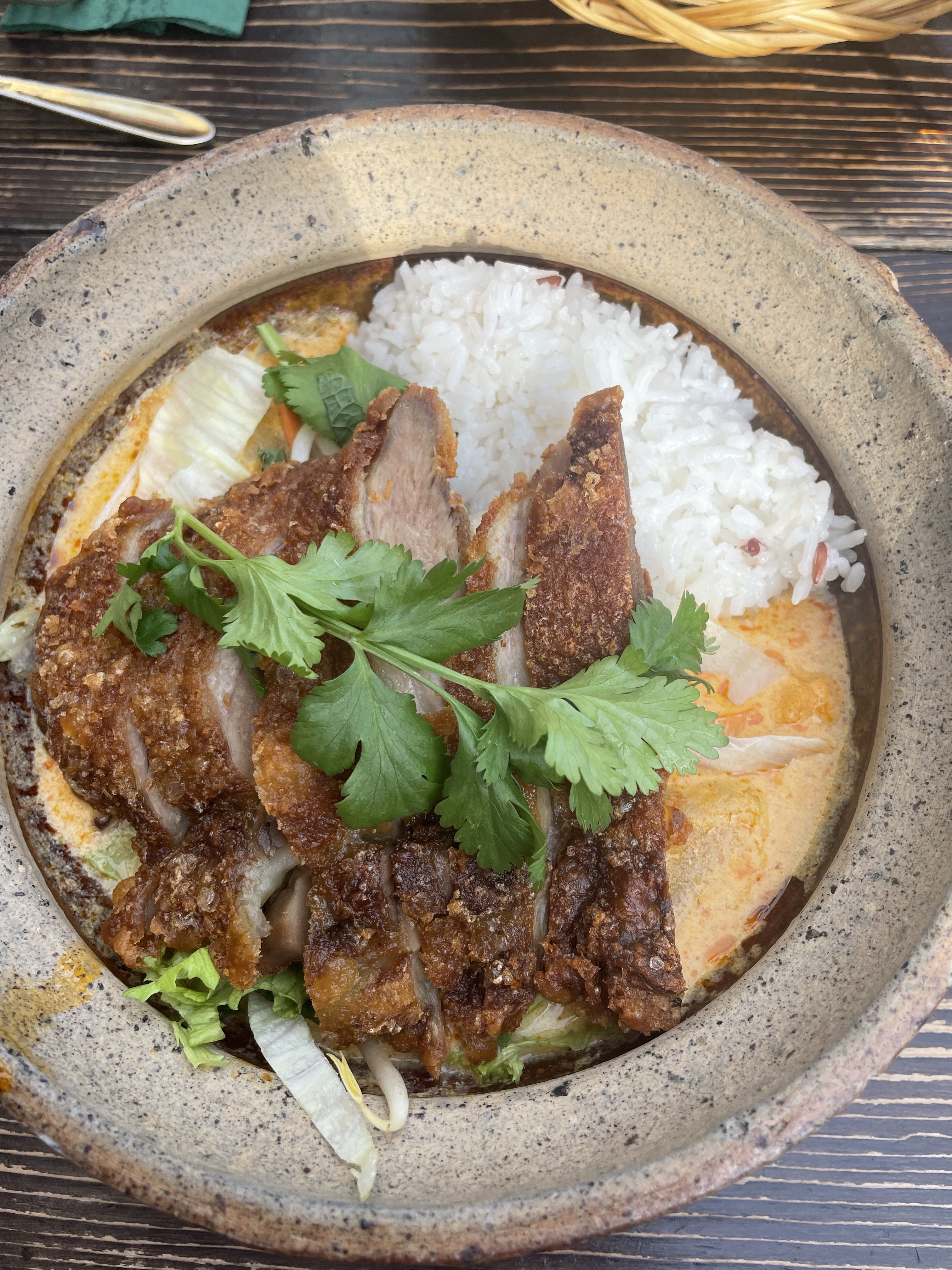 Berlin was incredible. It was a much needed break from all of the uncertainties we have experienced lately. While most of what we did, didn't cost us a dime, it was one of our favorite trips yet. The parks, the food, and our friends lovely apartment was the perfect escape to reset. As I sat on the train on the way home, I decided I wouldn't be scared of the unknown. I would have faith that things were going to work out. Slowly but surely we will rebuild. Until then, gratitude for what we do have, where we have been and the people in our lives that we are lucky to call friends and family.
Stay tuned for more adventures of Rob, Z, and I…
"It is uncertainty that fills life with beauty, excitement and joy" – Dr. Debasish Mridha