As this summer season slowly fades into fall, I can't help but reflect on the summer that was unlike any other. We started the summer with Rob going on a 3-month sabbatical from work. If I am being honest, I had mixed feelings about this. On the one hand, there were so many things he would get to join us on now that he had time off. On the other hand, I was nervous about ALL his free time. Would we go nuts? Would we get on each other's nerves? Would we have the best summer ever? The answer was yes to all of it.
Our First trip of the summer was back home to the U.S. for Rob's sister's wedding in Columbia, South Carolina. Followed by a few days in Charleston with friends and some of my family. We were so excited. We had not seen some of Rob's family since before we moved to the Netherlands. We had never met our nephew O. It was time to see everyone again.
Megan's wedding weekend was beautiful, not without drama, as it goes with family. The happiness that surrounded it far outweighed everything else. Z and I were honored to be a part of the wedding party as a bridesmaid and ring bearer. While everyone wasn't there and we missed those who couldn't make it, we had a blast dancing the night away with everyone that did make it.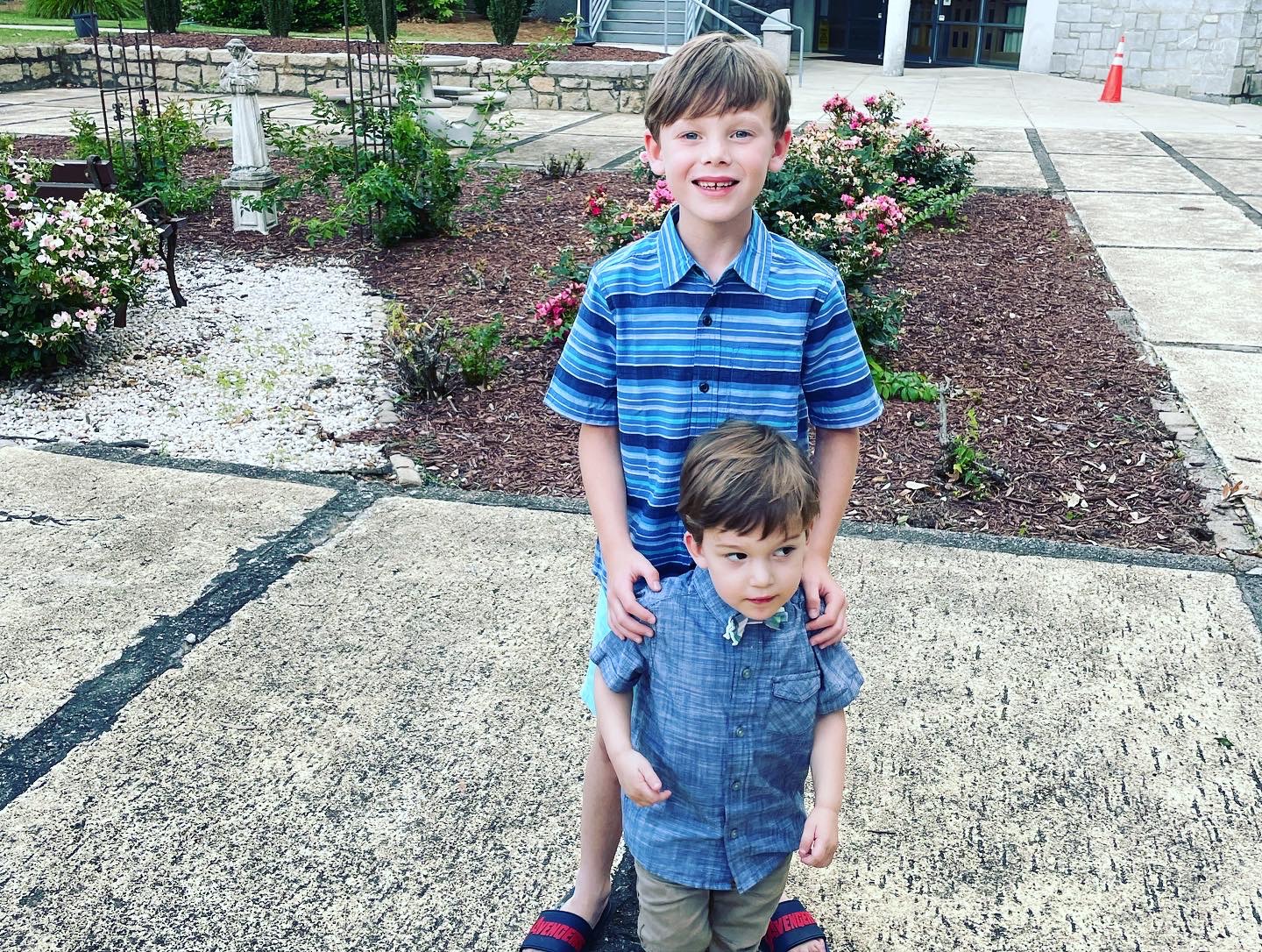 After a fantastic weekend with Rob's family, it was on to Charleston to spend my birthday with a few of my favorites and eventually some of my family.
We started my birthday at my favorite brunch spot on Folly Beach, Lost Dog Cafe, with our dear friends Meghan and Marc, then it was onto the beach, more specifically, Camp Dale. The best spot to post up on Folly. It's really our friend Dale's "spot" literally wherever he posts up for the day. We were joined by Dale, his fantastic wife Heather, and some other friends. After several hours of sunbathing and boogie boarding, it was time to shower for dinner.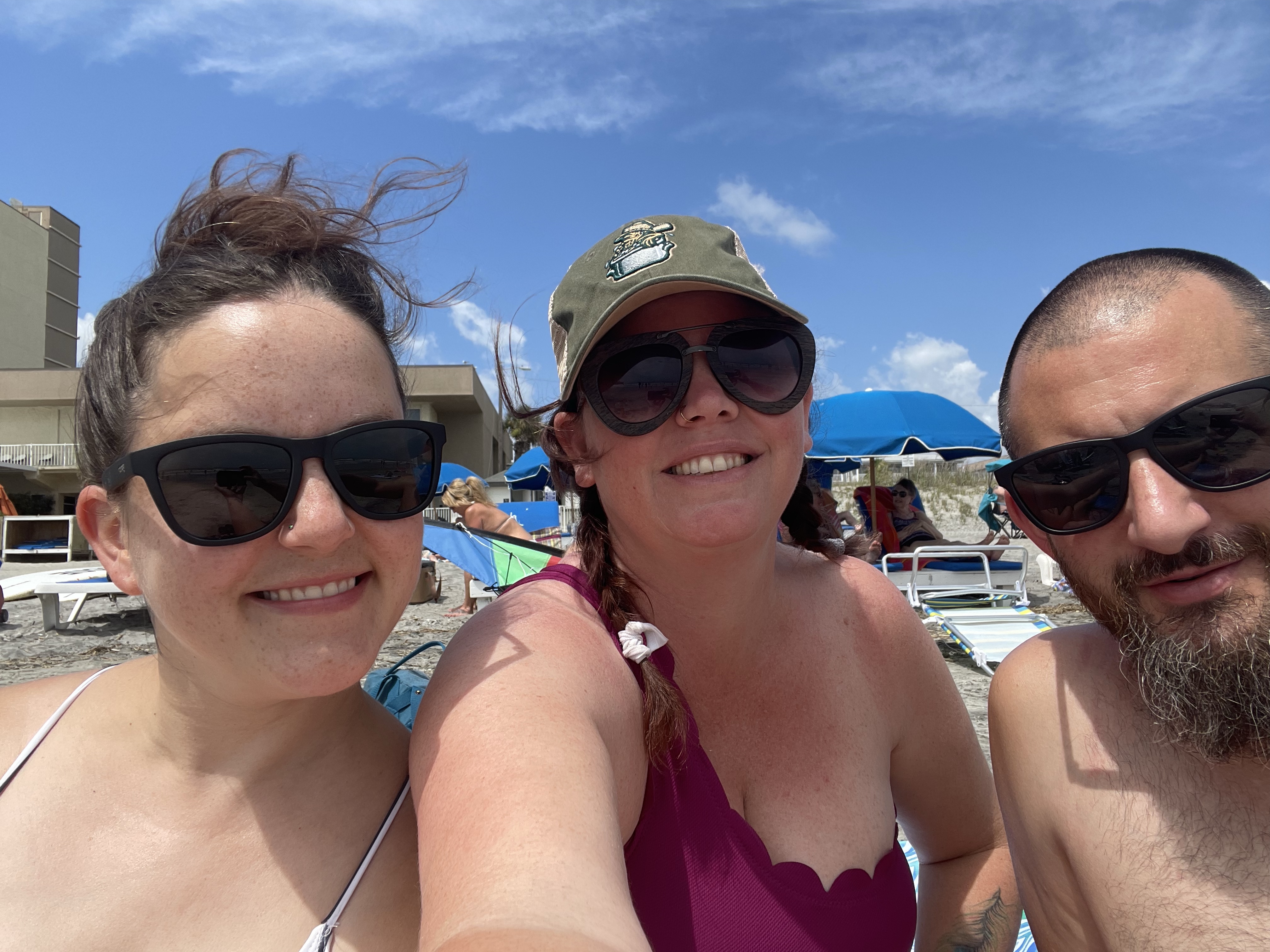 After 5 years of spending my birthday in the Netherlands, I looked forward to an evening on Folly with some of my favorite ladies. It would not have been a proper birthday without a theme, so Meghan and I decided it had to be a 90s girls' night out! We dressed in our favorite 90's attire and hit Chico Feo for some drinks and the best tacos. We were joined by Heather and Emily, and while again everyone couldn't be there, we had a great time. After dinner, Emily, Meghan, and I bar hopped around Folly, and my night was made laughing and singing with two extraordinary women in my life.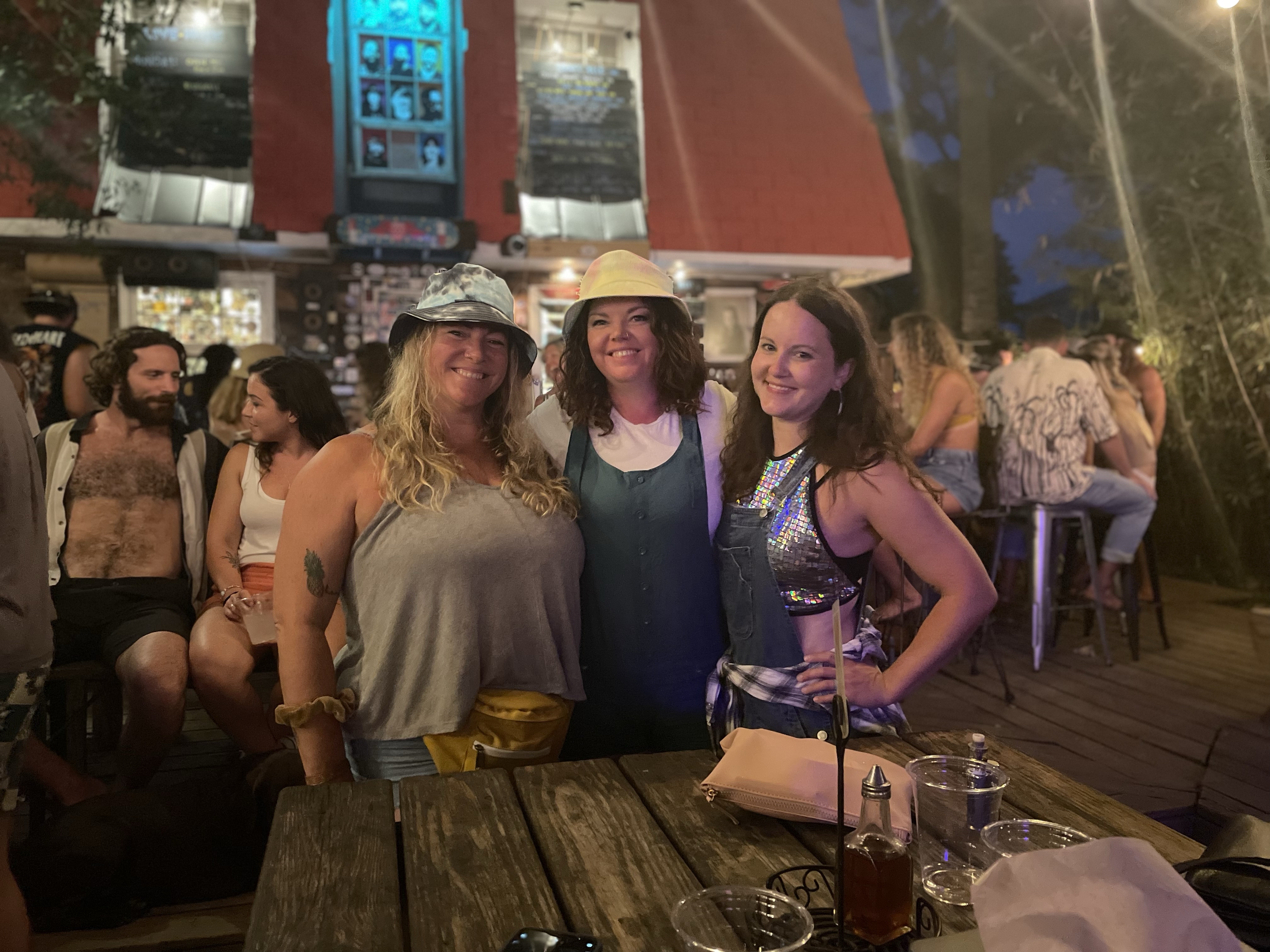 The next few days were spent with my dad, a couple of my sisters, and my sweet nieces, hitting the beach and having dinner at an arcade where Z had the best time with his cousins. It was a great trip home and a perfect birthday.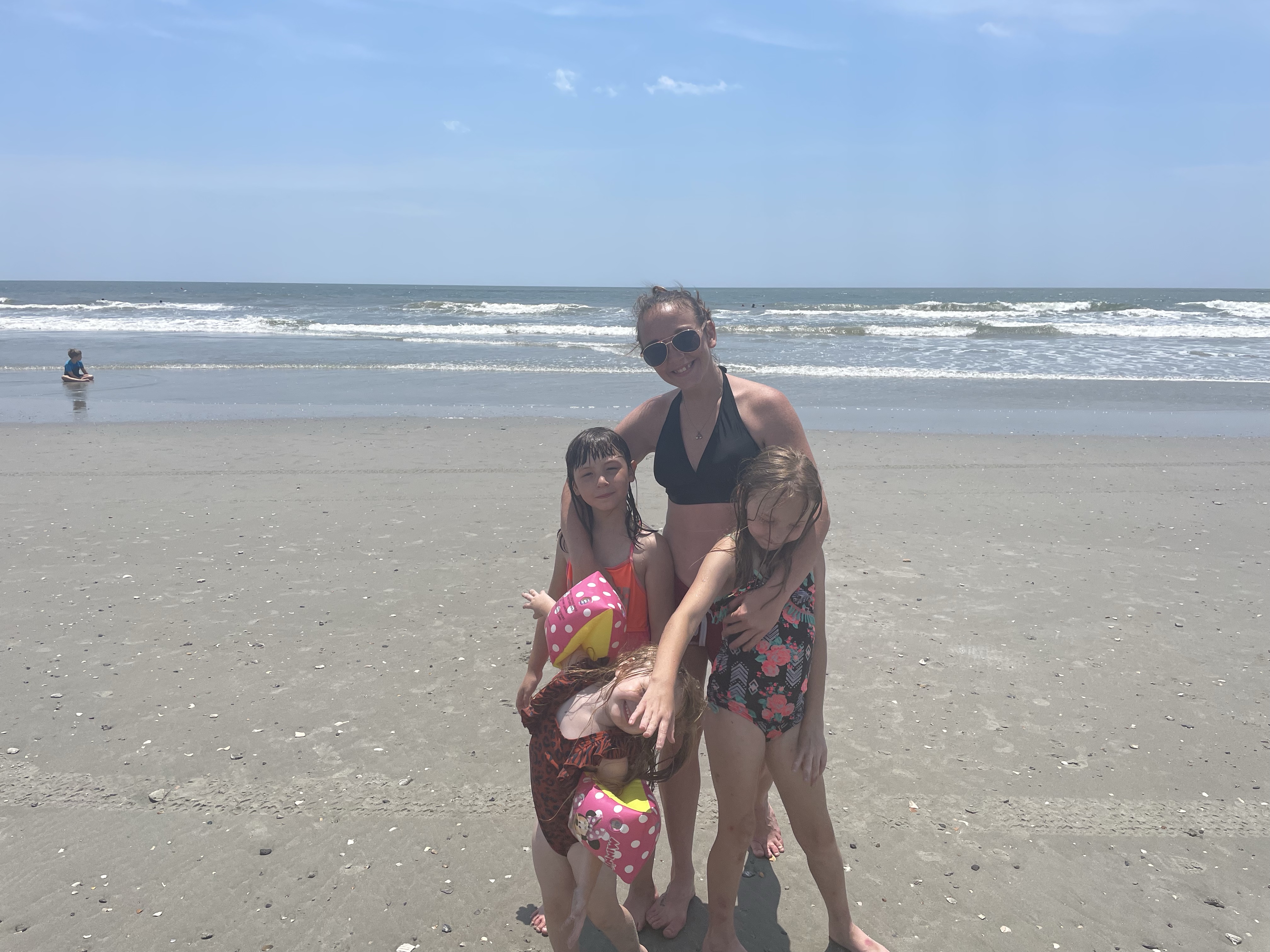 Once we returned home to the Netherlands, it was time to get ready for Rob's sister, Christina, to visit. Z was so excited, we all were, but Z and Christina have a special bond that I love so much. We had tentative plans for her visit, but the trip was spontaneous.
After a few days in Amsterdam, Swinging from the roof at A'dam lookout and the best canal cruise in Amsterdam with Those Dam Boat Guys, It was time to catch the train to Brussels. If you have been following the news, then you know that travel has been complicated pretty much everywhere, with flights and trains canceled or overbooked. This was no different here. Needless to say, we were not able to get on our train, so last minute we decided to book a car.
On our first night in Brussels, we found a great little spot for dinner, mussels, of course. Where we decided right then that instead of heading back to Utrecht, we would go do an overnight in Luxemburg, so Christina booked a hotel. More on that later. That night there was a concert in the park followed by fireworks. After dinner, we started making our way to the park and came up on a Ferris Wheel, which we had to do. From the top, you could see a kermis (fair) in the distance. We knew at some point we had to find it. Alas, for tonight, it was time to head to bed.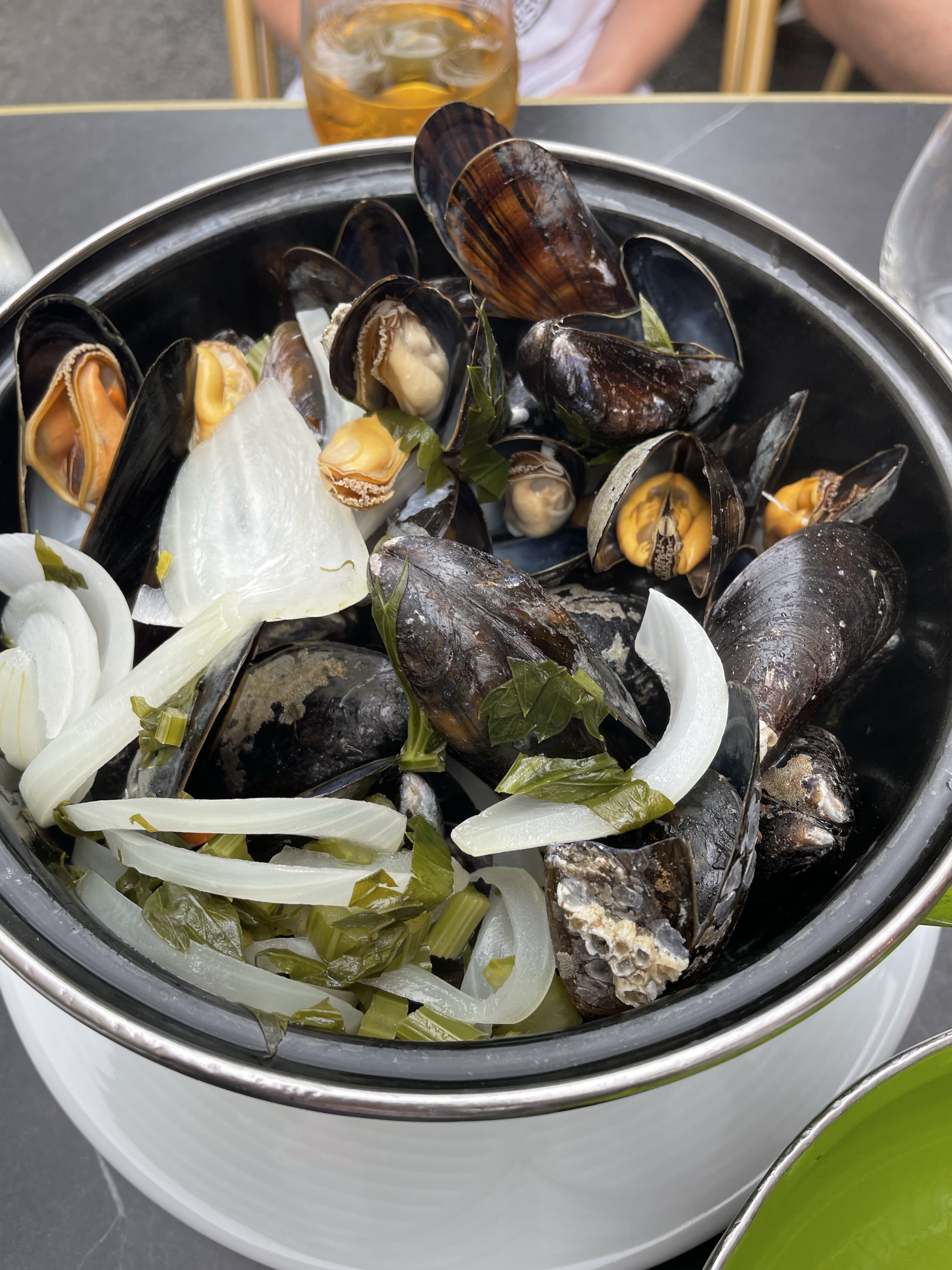 The next day the only plan we had was to eventually meet up with our friends Veronica and Jason, who have lived in Genk, Belgium, for as long as we had been here. This meet-up was bittersweet as They moved back to the U.S a few days later. Christina, Rob, Z, and I strolled around shopping, taking in the sites. Christina and I decided it was time for wine and oysters. A little tip always tastes the wine before ordering food. The wine was so terrible we were scared to try the oysters, so we carried on.
After wandering around a bit, we stumbled onto the Kermis we saw from the top of the Wheel the day before. We were in heaven. We played games, won all the prizes, and went through fun houses before finding a great little spot to stop and have some wine while we waited on Veronica and Jason. Once they joined us, it was off to ride some rides. Christina, Veronica, and I went right to a thrill ride that went upside down and spun us all around. Z was laughing so hard at how loud we were screaming. It was a good time.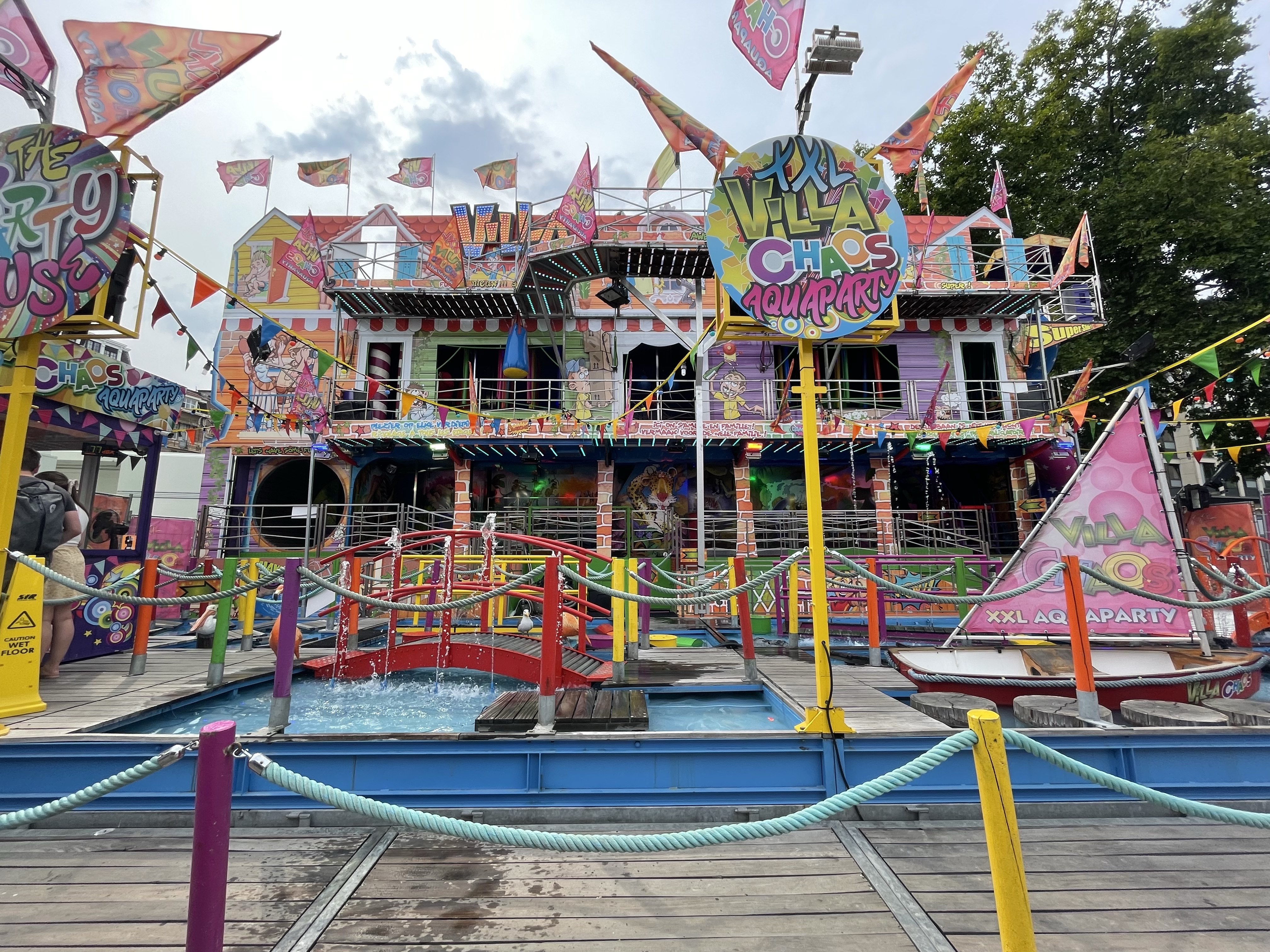 After many rides at the fair, we ended the night with a fantastic dinner and cocktails on the rooftop before saying good night until next time to Veronica and Jason. It was a perfect day.
Just a little side story

That night, Z, Christina, and I were chilling in the room. At some point, Z stood up next to Christina, who was sitting on the bed. He literally farted in her face. It was absolutely hilarious, but Christina reached over to grab a stink bomb Z had one. She activated it and threw it at Z.

I instantly dived, grabbed it, and threw it out the window before it could explode. That military training finally paid off… We were all laughing so hard though.

At that same instant, room service knocked on the door. Z opened the door and told the guy we were throwing stink bombs out of the window.

🤦‍♂️🤦‍♀️

It was pretty hilarious.

— Rob
Now it was on to Luxembourg. We had never been before, and some of our friends were not quite sure why we were going there. The truth was because we could. We had the freedom and flexibility with Rob being on sabbatical. We also read that there were some pretty great hikes and waterfalls, so we went off to find them. We found some ruins and hiked to a breathtaking waterfall.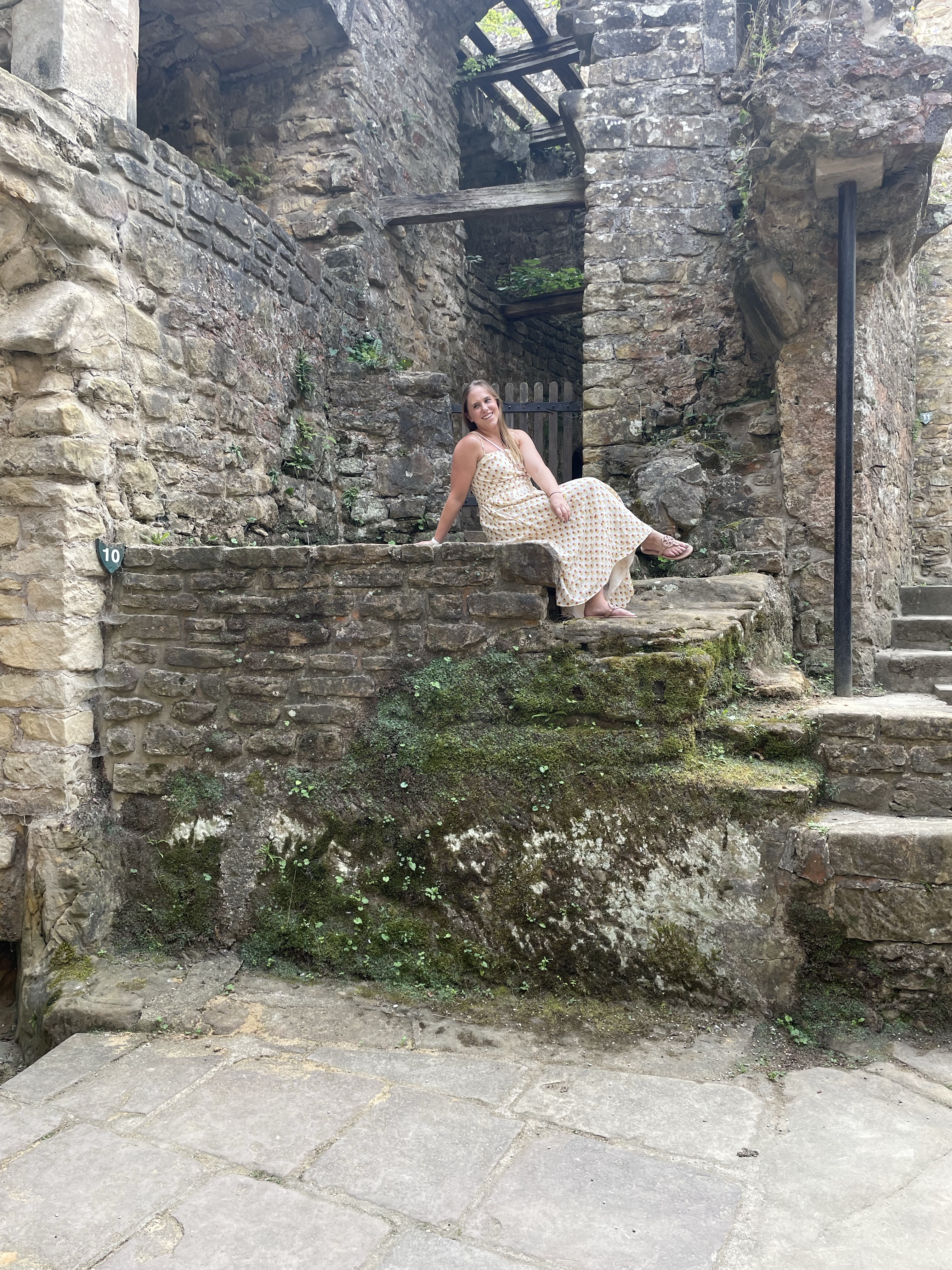 Once we were back, we changed for dinner, and the boys decided they wanted Pizza Hut; Christina and I had another idea. We found the most amazing Italian place where we shared a bottle of wine and the most fantastic pasta I think I had ever had. It was so lovely because Christina and I had never really spent time together, just the two of us, and we had such a great time chatting and getting some closure on some things. I walked away feeling like I had more than a sister-in-law in her. We were sisters. I will treasure that memory forever.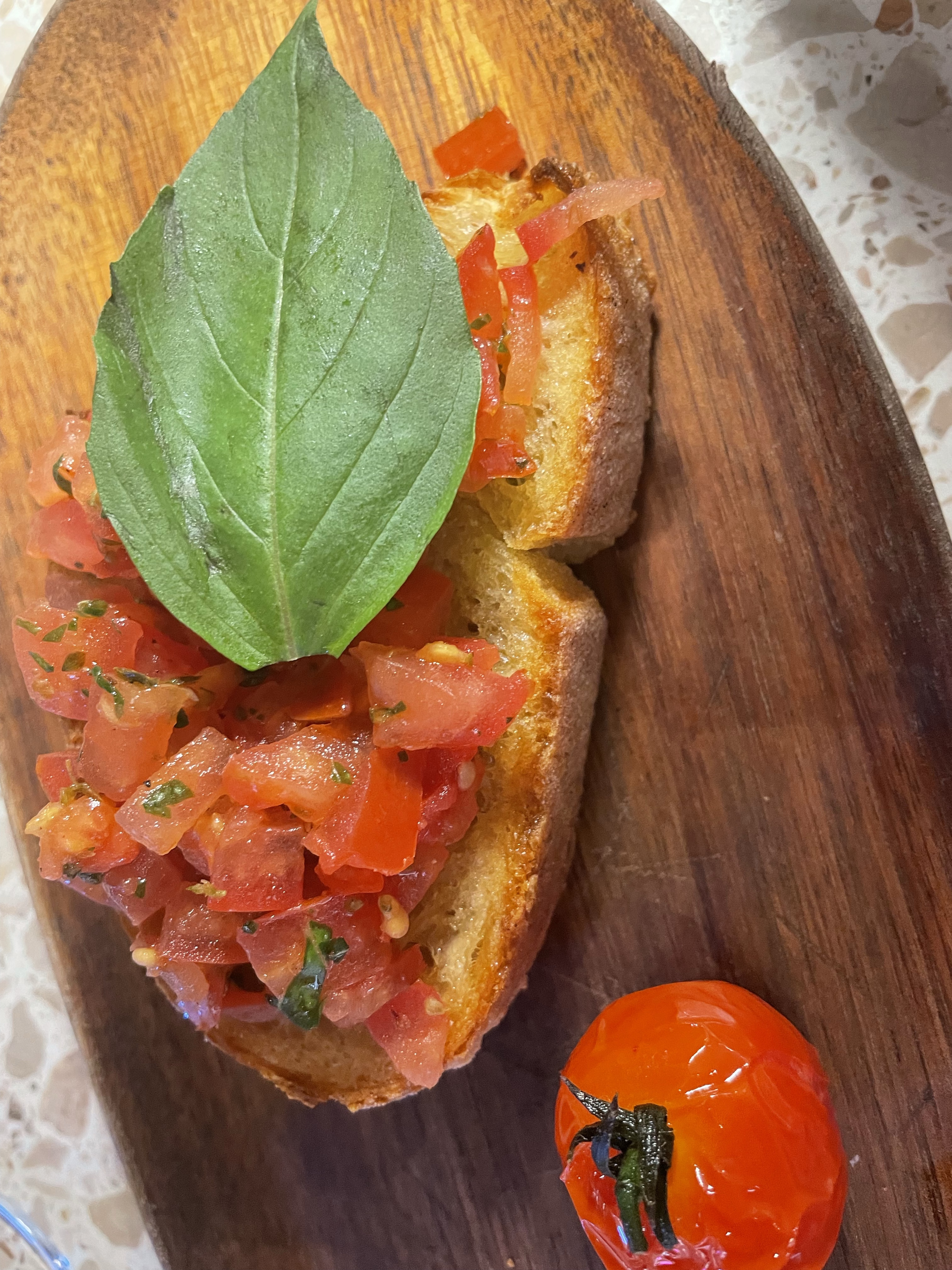 Back at the hotel, we hit the pool for a bit, then sat on the terrace talking, crying (in a good way), and enjoying some cocktails. Another perfect day in the books.
We woke up the following day, ready for breakfast and driving back to the Netherlands for Christiana's last night. We had no idea what was in store for us. After about an hour and a half into our drive home, we decided we would go back through Maastricht to stop for lunch and let Christina see another part of the Netherlands. The car decided to start going nuts. It kept telling us the electronics were failing and to stop the vehicle. We still had about 3.5 hours to go. After pulling over and calling Sixt, we were instructed to go to the nearest location and pick up a new car. So we turned around and headed back to Brussels.
From that point on, tensions were high. Every light and alarm in that car started going off randomly, sometimes rebooting while driving; we were freaking out. We finally stopped for lunch, and minutes after sitting down, we were chased away by wasps, beyond annoyed and hungry. We made our way to the car, where Rob snapped at the car keys, Christina snapped at a sound coming from somewhere in the garage, and Z was looking at us like we were all crazy. We finally reached a McDonald's, where we decided to go through the drive-thru. It was now my turn to snap on a paper straw. Maybe Z was right; we were all losing it! For some reason, that was the funniest thing for hours.
We finally arrived at the Brussels airport and switched the car with no problems, and made our way to Amsterdam, where Christina booked a hotel near the airport since her flight was so early the next day. We took it easy and ordered room service, had a much-needed glass of wine, and said our goodbyes to Christina.
This summer was full of excitement, spontaneous travel, hiccups, and even a little drama. It also had so much Love, laughter, healing, and forgiveness. It was indeed a summer I will remember forever. For now, Z is back in school, Rob is back at work, and I am enjoying some alone time writing and reflecting.
Stay Tuned for more Adventures of Rob, Z, and I…
"Summertime is always the best of what might be"- Charles Bowden